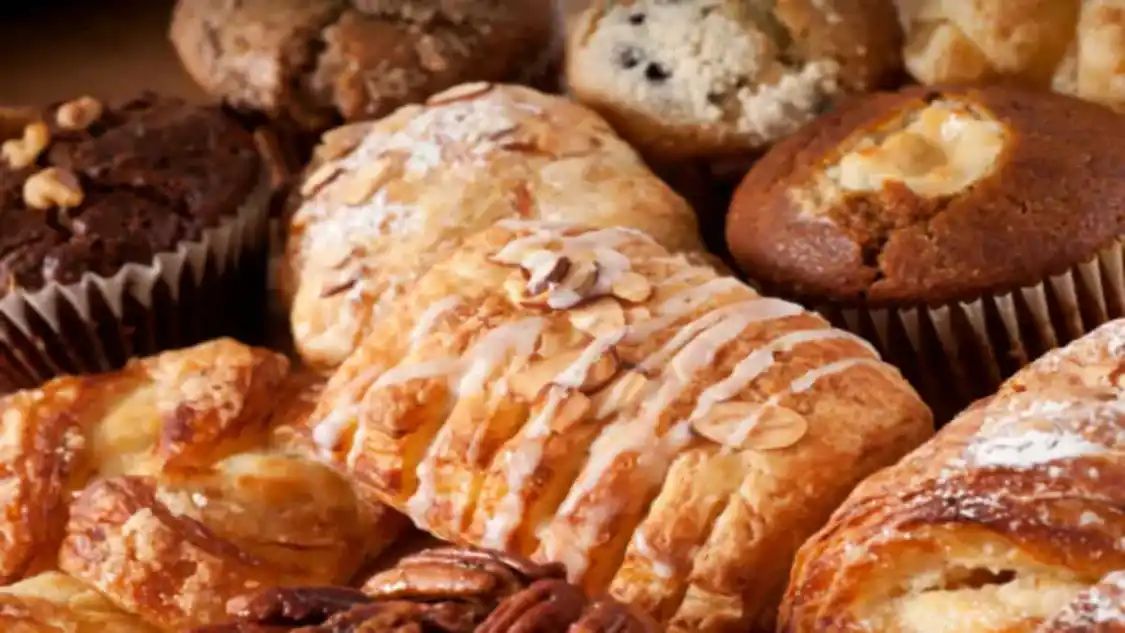 When you think of something sweet, crunchy, flaky, and wonderful, what comes to mind? It might just be dessert. Everybody enjoys pastries.
They have various flavours, shapes, and textures, but their love and allure remain constant. For those who don't know, the first people to record incorporating fat into the dough and wrapping it around meats before cooking were the Egyptians.
According to some analysts, pastry production spread throughout Europe after Northern Europeans used the Crusades to invade the Mediterranean. As the years went by, pastry creation evolved into a more artisanal technique and gave rise to culinary art interpretations. You may all enjoy pastries, but are you familiar with the different kinds? Look at that!
Puff Pastry
Puff pastry has a dough made by methodically interspersing and layering fat in a block of dough. The dough is laminated dough. Also known as pâte feuilletée, it is a flaky light pastry made from a laminated dough composed of dough and butter or other solid fat. This pastry is perfect for pies, tarts, and desserts. It may take you some time to make this pastry but it will be worth your time.
Flaky Pastry
Do you know what a quick version of puff pastry is? It is a flaky pastry. In this, rather than folding a block of butter into the dough, butter is roughly added to the flour and water dough. This pastry is easier to make than puff and still gives the desired finish. Now you know the difference.
Choux Pastry
It is a delicate, airy, and light pastry that is typically used for profiteroles and eclairs. Its production differs from that of other varieties. This pastry, which is sometimes referred to as pâte à choux, is made using basic ingredients including butter, water, flour, and eggs.
Pastry Filo
Similar to baklava and samosas, filo pastry is a product of Middle Eastern cuisine and is made up of numerous crispy, paper-thin layers. Many sheets of filo are layered together and then coated with butter or oil before being baked to create filo-based pastries.
Pastry with Suet Crust
Nothing by suet pastry may be a long-forgotten gem in the world of pastries. This is primarily used in steam puddings and resembles short-crust pastry quite a bit. This pastry dates back to hundreds of years and is too delicious to handle.