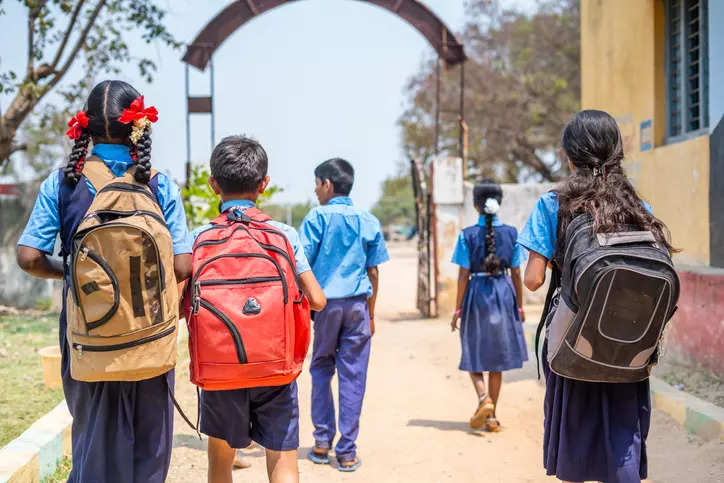 The National Council for Educational Research and Training (NCERT) has created a new module for the integration of transgender students in schools since it was previously launched and repealed in 2020.
Integrating Transgender Concerns in Schooling Process is a module that tries to establish a "allinclusive atmosphere" by educating parents, the community, the teachers, school administrators, and other non-teaching staff.
The "reinforcement of gender binaries" is one of the "glaring problems" that restrict transgender children's access to education, according to the new draught, which was created by a 16member team led by Jyotsna Tiwari,head of the gender studies at NCERT.
The new draught explicitly concentrates on transgender people who are transgender by birth, in contrast to the previous NCERT module, which included a variety of sexual expressions within the LGBTQIA+ (lesbian, gay, bisexual, transgender, queer, intersex, and agender) community.
Additionally, the module has disregarded patriarchy and caste as factors contributing to discrimination against transgender persons.
Although there is recognition of individuals with a variety of sexual orientations, including LGBTQIA+ communities, the draught notes that the current module focuses solely on transgender people who are born that way.
The programme suggests abandoning behaviours like gender-specific seating, assigning a certain gender to activities and sports, and categorising classroom interaction into male and female in order to foster an inclusive environment.
According to the draught of the school curriculum, teachers should "identify the places and scope of integrating gender, specifically transgender concerns in their pedagogy and textbook content."
The document also suggests modifying the subject matter to prevent transgender children from being unfairly barred from events held both before and after school.
Neutral in terms of gender
The National Commission for Protection of Child Rights (NCPCR) objected to the earlier draught of the module titled "Inclusion of Transgender Children in School Education: Concerns and Roadmap," claiming it exposed children to "unnecessary psychological trauma" and that the idea of removing binaries will allegedly conflict with the idea of creating an inclusive environment.
The former module was criticised by the commission's chairperson, Priyank Kanoongo, for putting in gender-neutral restrooms in schools, which he claimed could lead to an increase in sexual assault and sexual abuse.
According to the present module, transgender pupils may have a bathroom designated just for them or, if they choose, may use a restroom designated for kids with special needs.
Additionally, the module suggests gender-neutral.
Some children, particularly those in grades six and up, have preferences regarding attire, particularly for school uniform.
They don't feel at ease wearing a certain dres
According to the module, schools can use genderneutral uniforms that are comfortable, climateappropriate, stylish, and do not correspond to any certain gender.
In a few Keralan government schools last year, uniforms that were gender neutral were introduced.
After protests from numerous Muslim organisations in the state, the state administration eventually changed its position.
The government "has not taken a decision to impose any specific clothing code onto youngsters," according to education minister Shivankutty.
Transphobia and homophobia
The programme has a strong emphasis on recognising various types of sexual, emotional, and physical violence committed against transgender students in the classroom.
To provide a safer atmosphere, name-calling, bullying, and harassment by teaching or nonteaching staff members must be identified.
When someone asks for recognition of their gender identity or requests to be called by the name they choose to affirm their gender identity, they may have encountered rejection.
These incidents of transgender people being violent are common yet profound. It should be emphasised that, according to the module, "homophobic and transphobic violence is also connected with poorer than normal physical and mental health."
The new module recommends the establishment of an Anti-Bullying Committee and a Grievance Committee on Child Sexual Abuse (CSA), access to counselling, regular workshops, and provision of housing, if necessary.
The curriculum also promotes recruiting transgender teachers and other school staff without gender-based prejudice to foster a safer atmosphere and inclusivity.