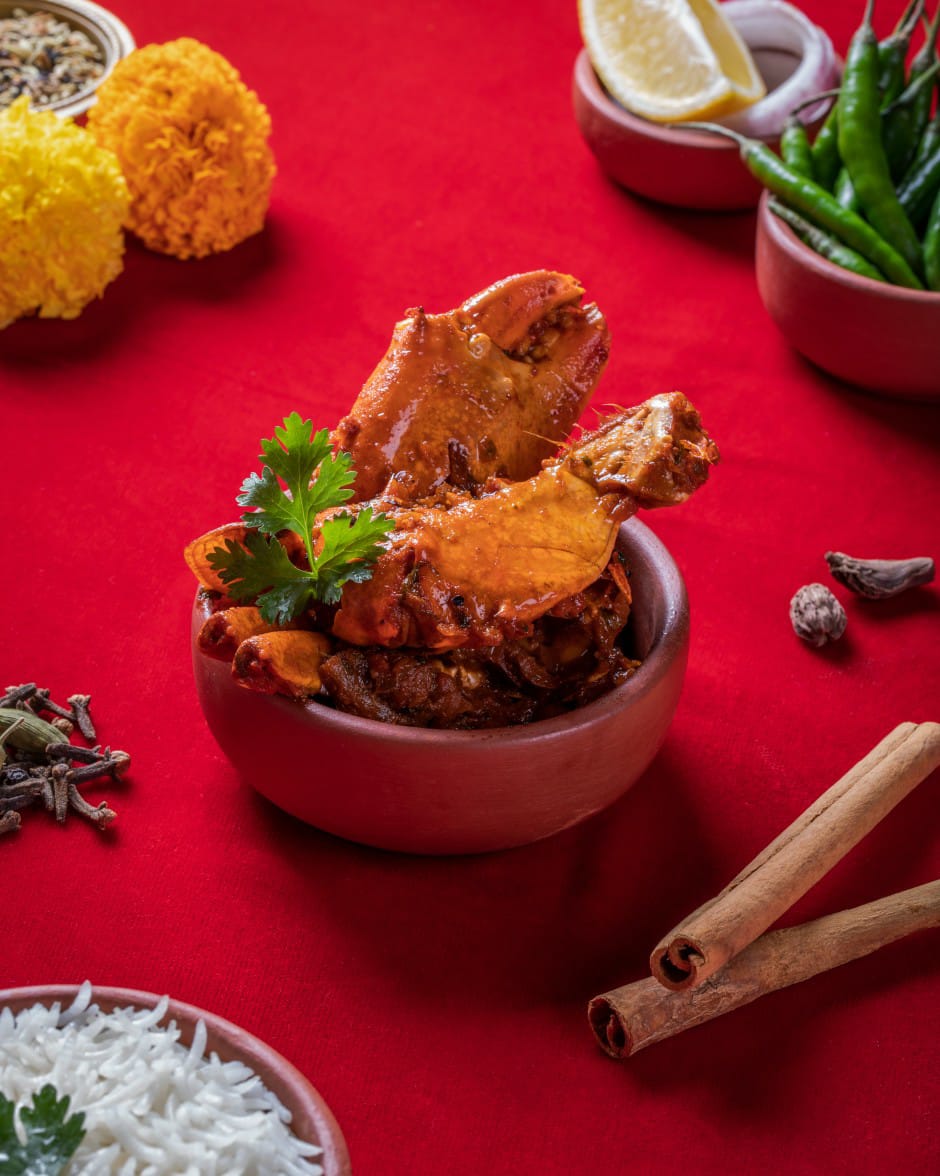 MUMBAI: Taftoon, the iconic Indian restaurant brand in Mumbai focusing on regional Indian cuisine, is celebrating its 5th Anniversary by hosting a week-long Bengali food festival at both its BKC and Powai outlets.
Bengal is a state known for its rich, varied cuisine, incorporating mild and spicy flavours, and having influenced other cuisines from South East Asia to Europe, through its key location as a trading port. Bengalis are also known to be the most possessive foodies out of all Indian states. Don't believe it? Try having a peaceful discussion about Biryani!
Taftoon will focus on the romantic state of Bengal, showcasing delicious vegetarian delights such as Shukto, a strongly-flavored, bitter-sweet stew medley of vegetables cooked in mustard oil and milk largely spiced with panch-phoron, Potoler Dorma, with stuffed pointed gourd in a quintessentially Bengali curry, tempered with radhuni or celery seeds in aromatic mustard oil and Mocchar Jhol a luscious dumpling made of banana flower, deep fried and stewed in Bengali masala spiced curry amongst others. The versatile menu also includes delectable non-vegetarian options like Kosha Mangsho (mutton) or Murgir (Chicken), a true labour of love and a Bengali celebration icon, this mutton or chicken dish is marinated in a secret mix before being slow-cooked in a traditional way for hours to achieve a fall off the bone consistency, Daab Chingri, a flavoursome dish consisting prawns cooked with onion paste, ghee and coconut flesh inside the tender green coconut shell, then sealed and baked in the oven. A delicious coastal specialty is the Macher Paturi which includes Bhetki Fish marinated with their signature mustard and coconut paste, enveloped and steamed in a banana leaf. Additionally, the menu doles out some must-try mouth-watering desserts such as Mishti Doi, a classic Bengali sweet made with milk, curd culture, and caramelized sugar, as well as Malai Coconut Payesh, a savory treat that is nothing short of food heaven as this one is a heady romance of coconut and condensed milk poured over Angoori Rosogulla with a luxury of pistachios.
The outlets will provide limited seats daily to enjoy Bengal's most iconic dishes in a thali format, paired with newly concocted cocktails designed to best showcase local ingredients. All meals will indulgently come with succulent accompaniments, inspired directly from a Bengali home kitchen, such as Gondharaj Lemon with Onions, Bengali Tamatar Chutney (Aamsotto Khejur Tomato Chutney), Mango mustard oil pickle, Radhaballavi Luchi & Bangla Lachha Paratha, Cholar Dal, and more.
"When it comes to regional cuisines found along the Grand Trunk Road, one state always stays close to my heart: Bengal. When I was doing research on the GT Road, spending time in Kolkata before opening Taftoon, I promised myself I'd do something to pay justice to the cuisine and celebrate it as an annual event. I wanted to truly showcase Bengali food especially because it is not as known as others in Mumbai. Everything about Bengali food is unpretentious. Bengalis believe in making the best out of the high-quality ingredients found in their home state and they take great pride in doing so. I often joke that Bengalis are the most possessive (at least, the most passionate) about their cuisine and I respect that. Will we see you at Nomoskar Bangla?", says Pankaj Gupta, Founder of Taftoon.
So what are you waiting for? Do not miss this opportunity to discover or tuck back into these timeless dishes created with the freshest quality ingredients and enjoy the flavours and unique characteristics of this undeniably charming state! Advance reservations are recommended.
Instagram: https://instagram.com/taftoonmumbai?igshid=YmMyMTA2M2Y=
Addresses-
BKC:Bandra Kurla Complex, bandra East Naman center, opposite. Dena bank, G Block BKC, Mumbai, Maharashtra 400051
Powai:1st Floor, Hiranandani Gardens, Orchard Ave Delphi B-Wing, Restaurant-4, Powai, Mumbai, Maharashtra, 400076.
Thank you!
Regards
Deepika Parkar 9768073785
Rainmaker Consults