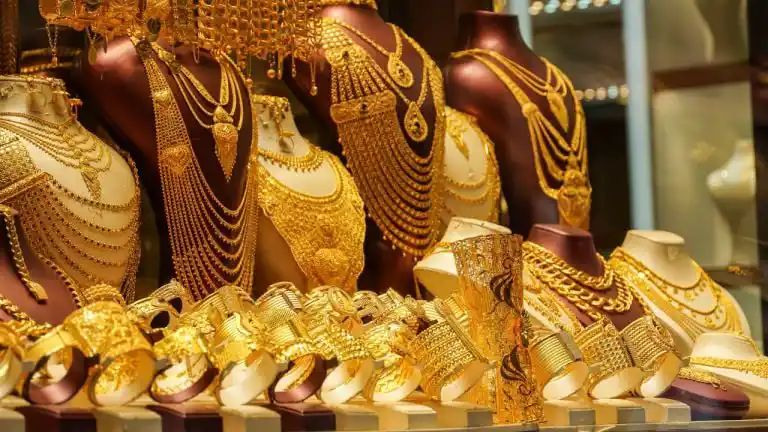 Now purchasing gold will be as simple as withdrawing cash from an ATM. Yes, a gold ATM has been installed by Hyderabad-based Goldsikka Pvt Ltd, which is described as the nation's first real-time gold dispensing machine.
The ATM, the firm says, aims to give access to a 'varied audience'.
Gold ATMs allow customers easier access so that everyone can use their debit card for credit card for making transactions.
At the company's headquarters at Begumpet's Ashoka Raghupathi Chambers, an ATM has been placed.
The company claims that it is simple to use and available constantly.
How are gold ATMs used?
Gold ATMs will operate similarly to normal ATMs. Customers can purchase yellow metal from the gold ATM using their debit or credit cards. They must first insert their debit or credit card into the gold ATM and input their PIN. Additionally, they should input the quantity of desired gold coins, and the machine will dispense it.
"Each ATM has the ability to store up to 5 kg of gold, which is equivalent to about Rs. 2-3 crores. From 0.5 grammes to 100 grammes of coins can be obtained from the ATM. Eight possibilities are available: 0.5 grammes, 1 gramme, 2 grammes, 5 grammes, 10 grammes, 20 grammes, 50 grammes, and 100 grammes, according to Pratap, vice president of Goldsikka, who was reported by news agency ANI.
In regards to security aspects, he continued, "There are security measures like an internal camera in the machine, an alert system, and external CCTV cameras. To further serve our clients, we also have a customer support team.
He replied, "It happens with any form of transaction. If the gold is not distributed after the money is subtracted, it doesn't matter. In most cases, one will receive their money refunded within 24 hours if a transaction fails. For any questions, we also offer a dedicated customer support team."