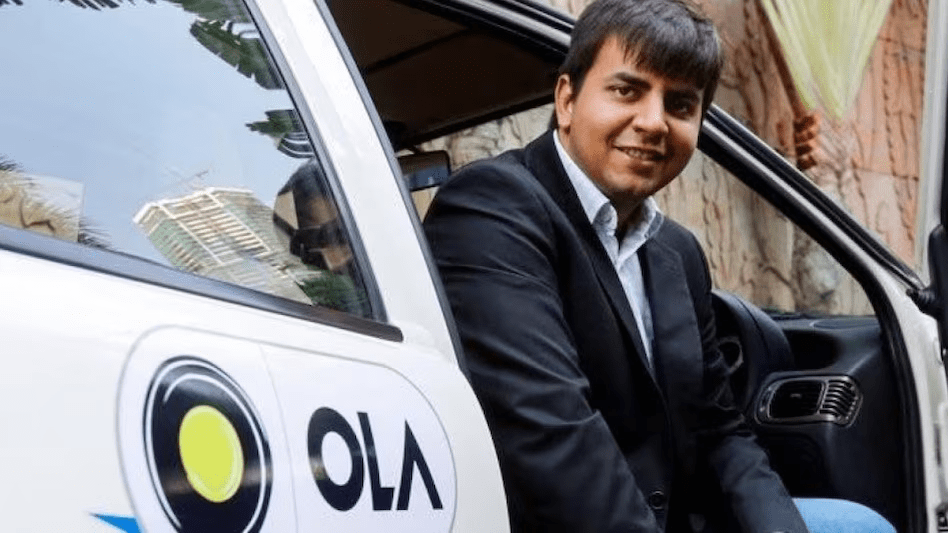 Introduction
In an exciting announcement, Ola's co-founder and CEO, Bhavish Aggarwal, recently introduced a new service called 'Prime Plus.' With a focus on providing exceptional drivers, premium cars, and a seamless experience, Ola aims to revolutionize the transportation industry once again. In a Twitter post, Bhavish Aggarwal highlighted the key features of Prime Plus and expressed his personal commitment to using the service and sharing his experiences. Although specific details regarding the service and its pricing remain undisclosed, this article explores the implications of Ola's latest offering and addresses some of the questions raised by users.
Testing out a new premium service by @Olacabs!

Prime Plus: Best drivers, top cars, no cancellations or operational hassles. Will go live for select customers in Bangalore today. Do try it out 🙂👍🏼

I'll be using it frequently and will share my experiences here on Twitter. pic.twitter.com/c8YDDgnbPU

— Bhavish Aggarwal (@bhash) May 28, 2023
Enhancing the Ola Experience: Prime Plus Unveiled
1. Unmatched Service for Select Customers in Bengaluru
As an initial launch, Ola's Prime Plus service will be exclusively available to select customers in the vibrant city of Bengaluru. This exclusive access allows Ola to gather valuable user feedback and make necessary improvements before expanding the service to other locations. By targeting a specific market, Ola can tailor its offerings to meet the unique demands and preferences of Bengaluru's discerning customers.
2. An Overview of Prime Plus Features
While Bhavish Aggarwal did not delve into the specifics of the Prime Plus service, Ola is expected to provide a host of exceptional features to distinguish it from other transportation options. With an emphasis on superior drivers, top-of-the-line cars, and an unparalleled user experience, Prime Plus aims to raise the bar for ride-hailing services. By focusing on these core elements, Ola strives to deliver an outstanding and unforgettable journey for every passenger.
3. The Question of Pricing and Membership
Numerous users expressed their curiosity regarding the pricing and membership structure of the Prime Plus service. Recognizing the need for clarity, some users even proposed the introduction of a Prime+ membership that incorporates this new offering. Bhavish Aggarwal and the Ola team are actively considering these suggestions and working to address user concerns. By ensuring affordability and offering flexible membership options, Ola aims to attract a wide range of customers who seek an exceptional transportation experience.
4. Streamlining Payment Methods
In response to user inquiries, one individual raised the issue of drivers refusing to accept postpaid payments. This concern highlights the importance of seamless payment solutions for hassle-free rides. Ola recognizes the significance of accommodating various payment methods to enhance user convenience. As the Prime Plus service rolls out, Ola is committed to finding solutions that allow users to pay for their rides effortlessly, regardless of their preferred payment mode.
Implications and Recent Developments
1. Valuation Adjustment and Ola Electric's Debut Plans
While Ola continues to innovate and expand its services, ANI Technologies, Ola's parent firm, experienced a 35% reduction in valuation, according to recent regulatory filings by US-based investment management company Vanguard. Despite this adjustment, Ola remains a significant player in the industry, dedicated to enhancing customer experiences.
Furthermore, Ola Electric, a subsidiary of ANI Technologies, is planning its debut on the stock market by the end of 2023. With Goldman Sachs and Kotak Mahindra spearheading the share sale, Ola Electric aims to make a lasting impact on the electric vehicle market and contribute to a sustainable future.
2. FY22 Performance and Ola's Standalone Results
As the fiscal year 2022 figures for Ola are yet to be disclosed, the company's FY21 performance offers insights into its growth trajectory. In FY21, Ola reported a decline in revenue of 65%, amounting to Rs 689.61 crore