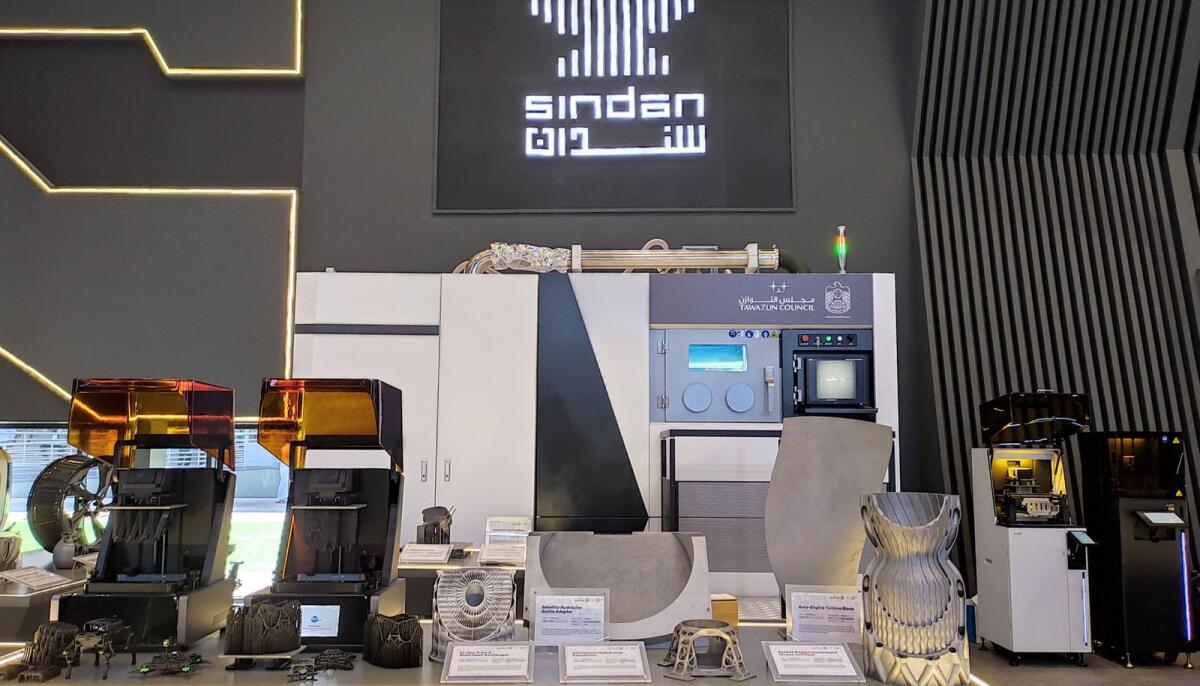 The centre is expected to play a crucial role in shaping the future of the additive manufacturing industry, says top official
It was reported on Saturday that a center in Abu Dhabi is already operational and will be in charge of overseeing all 3D printing in the UAE.
Tawazun Council has established Sindan, the first 3D printing center of excellence in the Emirati nation, in partnership with regional businesses.
The opening of the first Emirati Center of Excellence for 3D Printing is a significant accomplishment and demonstrates the UAE's dedication to technical growth. According to Shareef Hashim Al Hashmi, CEO of Tawazun Council, "We are convinced that this center will play a significant role in defining the future of the additive manufacturing industry in the UAE and abroad."
The center will conduct research and development on crucial and significant components in addition to assisting and accelerating the additive manufacturing industry's growth.
Al Hashmi noted that the center's launch demonstrates the UAE's commitment to innovation and development and represents an important step for the nation in the sector of sophisticated manufacturing.
"The center will play a vital role in ensuring the nation's future prosperity and competitiveness in the global market."
The main responsibilities of the center will be to influence additive manufacturing and 3D printing strategies in the aerospace, defense, and other industries, according to Muammar Abdulla Abushehab, sector chief for defense and security industrial affairs at Tawazun Council.
The center will also act as a link between business and academia, addressing national requirements by providing 3D printing certification, researching and creating standards and validation, and increasing the UAE's presence in the world's supply chain, according to Abushehab.
"By offering Emiratis more opportunities for high-quality, long-term work, the center will increase capacity by fostering the development of their scientific and functional abilities. This is consistent with the leadership of the UAE's vision, which accords the growth of Emirati skills great priority, Abushehab continued.