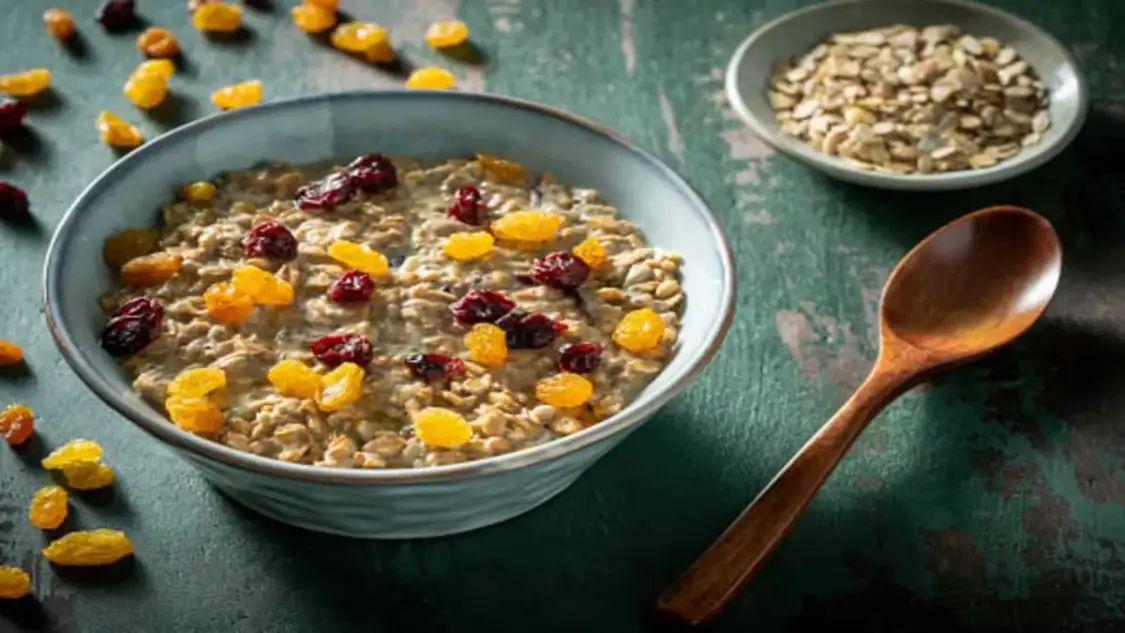 A breakfast of oatmeal is regarded as a nutritious breakfast that keeps you satisfied all morning.
Oatmeal is a breakfast food made from oats and a liquid, such as milk or water. A nutritious and nutrient-rich addition to a balanced diet might be oatmeal. It has a low glycemic index, soluble fibre, and can help you lose weight.
Although there is no proof that eating oatmeal causes weight loss, it is effective at reducing appetite. Its ingredients and nutritional content make it the ideal addition to a weight-loss regimen.
It's one of the few comfort foods that tastes great and is good for you. We are all aware of the many health benefits of soaking oats over night. Over the years, it has evolved into a global fad.
The benefits of eating a nutritious breakfast bowl are frequently emphasised by celebrities, lifestyle influencers, dieticians, and healthcare specialists. The overnight soaked oats recipe has also sparked interest on social media. It is easy to make and has numerous customization options.
Some individuals make their bowls healthier and, of course, tastier by adding chia seeds, flax seeds, dry fruits, and other ingredients. If you use overnight soaked oats, you can have a ready-to-eat breakfast every morning, which adds to its appeal. The common wild oat and the wild red oat are thought to be the two major species from which oats descended (Avena sterilis and Avena fatua). Currently, Europe is the main region where the crop is grown.
In addition to being incredibly delicious, handy, and filling for breakfast, overnight oats can help with weight loss. Because they are low in calories while yet being satisfying due to the presence of beta-glucan, oats aid in preventing overeating, which is another cause of weight gain.
Beta-glucan increases the release of peptide hormones, which are produced in the stomach in reaction to eating and can reduce your daily caloric intake, in addition to encouraging weight loss. Oats can provide fibre and other nutrients because they are a whole food and those with celiac disease must avoid gluten. For people who want to eliminate gluten but do not have celiac disease, it can also be a great solution. The Overnight Oats recipe is provided below.
Ingredients
¾ cup rolled oats
1 tbsp chia seeds
½ cup low-fat milk
2 tbsp curd or Greek yoghurt
1 tbsp honey
¼ cinnamon powder
¼ cup carrot (grated)
1 tbsp raisins
1 tbsp walnuts (chopped)
Method
First, add ¾ cup of rolled oats to a glass container.
Add 1 tbsp of chia seeds and ½ cup of low-fat milk as well.
Add 2 tablespoons of curd, 1 tablespoon of honey, and ¼ teaspoon of cinnamon powder.
Gently crush ½ cup of grated carrot.
Add 1 tbsp of walnuts and 1 tbsp of raisins.
Finally, put the food in the fridge the night before serving it for breakfast.