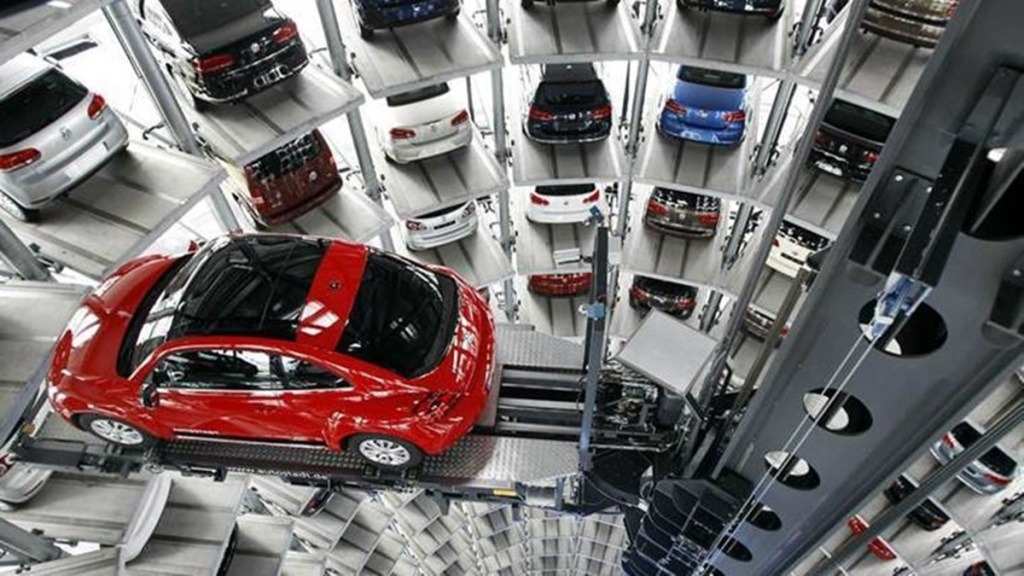 Moderating commodity prices, better operating leverage to boost operating margin
Overall passenger vehicle (PV) sales will grow 9-10% on-year next fiscal to ~50 lakh units, scaling a new all-time high. This will be ~20% above the pre-pandemic peak of 40.5 lakh units expected to be crossed this fiscal which also will be highest ever sales achieved by domestic PV original equipment manufacturers (OEMs).
Healthy order book driven by pent-up demand and higher incomes, especially of sport utility vehicles (SUVs), and easing availability of semiconductors, will support domestic growth even as export growth remains sluggish.
The healthy volume growth, together with moderating commodity prices, will enable better operating leverage, helping original equipment manufacturers (OEMs) offset the increase in costs incurred in complying with new regulations1 . Consequently, operating margin is expected to improve to 9-10% next fiscal from 8.0-8.5% this fiscal. Better cash generation and already sizeable cash surpluses will support funding of increased capital spend by OEMs as they set up additional capacity, including for electric vehicles (EVs), obviating the need for material debt addition.
An analysis of four PV OEMs rated by CRISIL Ratings, accounting for ~70% of the market, indicates as much
For the current fiscal, domestic PV volume growth is estimated at 24-26%, driven by pent-up demand and large order backlog because of the semiconductor shortage last fiscal. In the first 10 months of this fiscal, domestic sales accounted for 85% of PV volume and exports the balance.
Says Anuj Sethi, Senior Director, CRISIL Ratings, "Domestic PV sales volume should grow 10-12% next fiscal, led by SUVs, which are set to nearly double their share in overall domestic sales to ~55% from ~28% in fiscal 2018 (see chart 1). Sharper focus of OEMs on SUVs, including compact SUVs, fuelled by customer preference, is driving growth, even as sales of sedans and entry level passenger cars remains sluggish. Export growth is expected at a subdued 2-4%, mainly due to restrictions on repatriation of foreign exchange and high inflationary trends in key export markets."
EVs are growing at a strong rate exhibiting over 170% growth over the last two years through fiscal 2022, albeit on a low base, supported by tax incentives offered to boost their adoption. Yet, their overall share in PV sales remain at relatively low levels of just about 1% currently.
Meanwhile, the prices of key raw materials steel, aluminium, and rubber, which remained high until the first half of this fiscal, have moderated over the past five months. This, together with multiple price hikes by OEMs and strong volume growth, will drive up operating margin by 100-200 basis points (bps), to ~9-10% next fiscal, despite higher costs for components being installed for regulations.
Says Naren Kartic.K, Associate Director, CRISIL Ratings, "The credit profiles of OEMs rated by us have remained stable despite lower volumes during the pandemic, due to their strong balance sheets and healthy liquidity. With demand sentiments remaining healthy, OEMs have resumed creating a pipeline for future launches, including EV models. Hence, capital spending is estimated to increase ~54% to ~Rs 27,000 crore in fiscals 2023 and 2024 compared with the previous two fiscals. Still, healthy cash generation and strong liquid surplus will ensure external borrowings remain low."
CRISIL Ratings estimates the ratio of debt to earnings before interest, tax, depreciation and amortisation at less than 0.2 time and interest cover at over 30 times for its rated portfolio next fiscal.
That said, improved semiconductor availability, rural sentiments driven by agriculture yield, interest rate movements, and inflation will remain monitorables. Major disruptions in the EV space are unlikely given the slow addition of charging infrastructure, but this could gather pace over time.