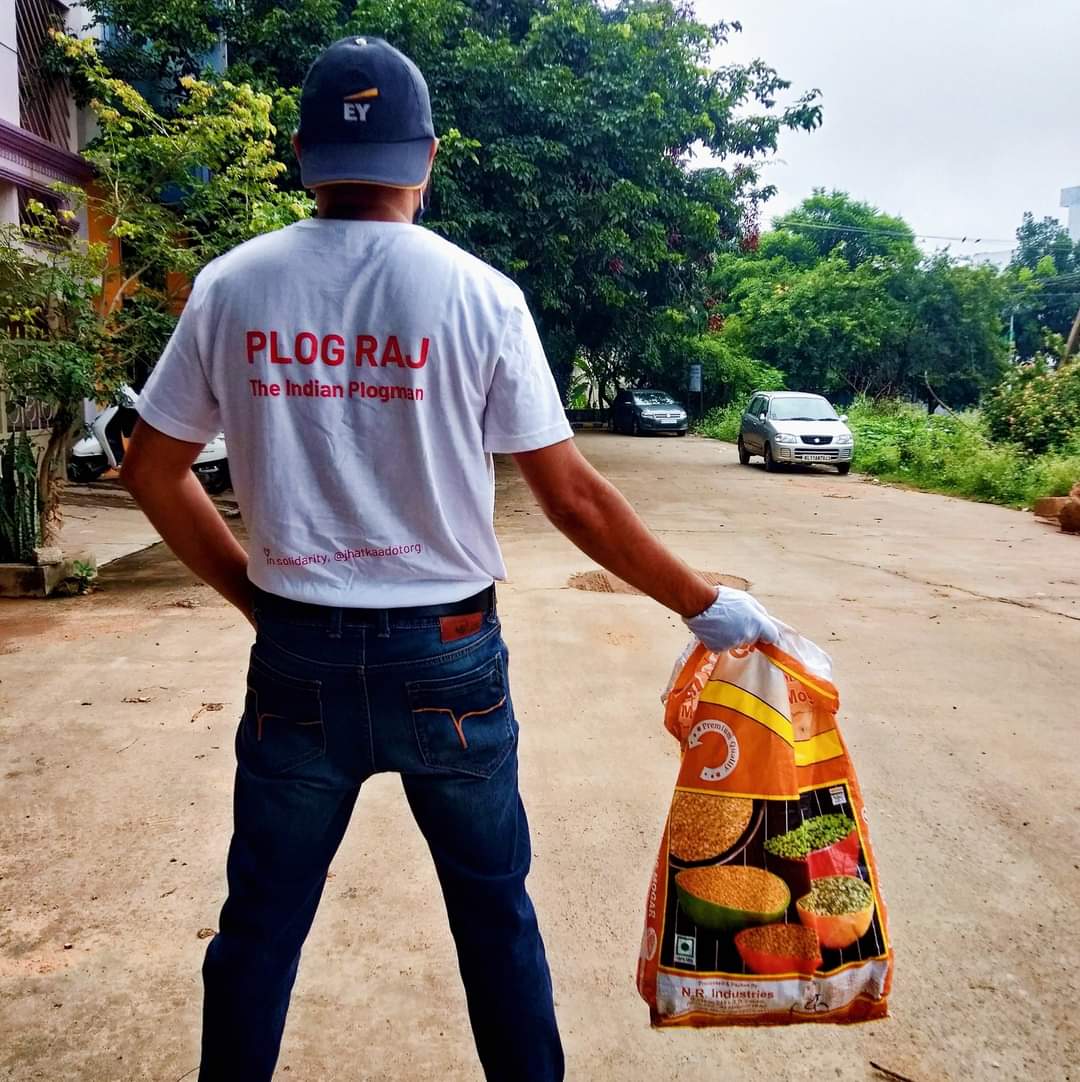 Introduction
This article will delve into the inspiring journey of G. Nagaraj, widely known as "The Indian Plogman," who has become a living example of how an individual can make a significant difference to our environment. Nagaraj's passion for sustainability and his unique approach to waste management have gained attention and admiration not only in Bangalore, but It's also in 35 +cities in India.
Embracing Sustainability through Plogging
Nagaraj, hailing from the small town of Guntakal in Andhra Pradesh, has become a prominent figure in the realm of sustainability. He combines his love for running with the cause of waste management, simultaneously promoting a healthy lifestyle and contributing to a cleaner environment. This practice is known as "plogging," a fitness trend that originated in Sweden in 2016 and has gained popularity worldwide.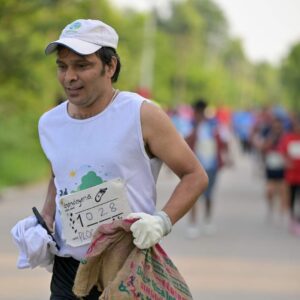 The Birth of The Indian Ploggers Army
In 2018, Nagaraj founded "The Indian Ploggers Army" with a genuine passion for environmental conservation. Together with his dedicated group, he organizes plogging events across different states, actively picking up waste and raising awareness about the importance of keeping public spaces clean. Starting with just a handful of like-minded individuals, the army has now grown to engage over 350 people, each making their own positive impact.
Promoting Sustainable Habits
Sustainable menstruation refers to the practice of managing menstruation in an environmentally friendly and socially responsible way. It involves using reusable menstrual products such as menstrual cups, cloth pads, or period underwear, instead of disposable items like tampons and sanitary napkins. By choosing sustainable options, individuals can reduce their ecological footprint by minimizing waste generation, reducing plastic consumption, and conserving resources. Additionally, sustainable menstruation promotes gender equality and accessibility, as reusable products are cost-effective and can be used by individuals from diverse socioeconomic backgrounds. This holistic approach to menstruation not only benefits the environment but also promotes a healthier and more empowering experience for people who menstruate. Nagaraj and his team adhere to the principles of sustainability. They emphasize waste segregation, discourage the use of single-use disposables, and advocate for the six R's of sustainability: Refuse, Reduce, Reuse, Recycle, Repair, and Refurbish. During their plogging sessions, they pick up litter while also spreading awareness about sustainable hygiene practices, particularly among women.
Extending Support During Challenging Times
Even amid the COVID-19 pandemic, Nagaraj and his army have remained unwavering in their commitment to combat littering and promote sustainability. They have initiated additional efforts, such as collecting clothes, old mobile phones, laptops, and other durable items for those in need. By extending a helping hand to the less fortunate, they have demonstrated the power of community and empathy.
Inspiring Others and Gaining Recognition
Nagaraj's relentless dedication has caught the attention of various corporates and non-governmental organizations. Through their plogging initiatives, they have garnered significant media coverage and become a rage within the fitness community. The army has successfully organized events in over 40 different locations within Bangalore and 25 cities across the nation, spreading awareness and combating littering.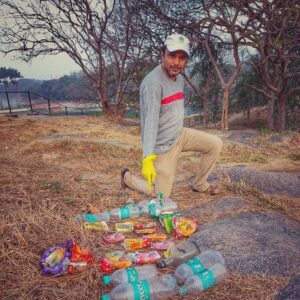 A Holistic Approach
Apart from their primary focus on waste management, The Indian Ploggers Army actively engages in other impactful initiatives. They have distributed over 5,000 reusable clothing items to underprivileged communities, focusing on slums. Recognizing the environmental hazards posed by electronic waste, they repair and repurpose old electronic gadgets, benefiting approximately 55 children. Additionally, they collaborate with "The Sole Warriors" team to distribute footwear to disadvantaged individuals.
The Vision for a Waste-Responsible Future
Looking forward, Nagaraj envisions a future where his role as a plogger becomes unnecessary. His ultimate goal is to create a waste-responsible society where individuals, corporations, and the government collectively work towards a cleaner and greener environment. He believes that every individual should be accountable for their waste and dreams of a nation filled with healthy, clean, and green neighborhoods.
How to reach?
If anyone wants to conduct a clean-up or organize sessions on sustainability, they can reach out to them by clicking this. Instagram, Facebook, Twitter.