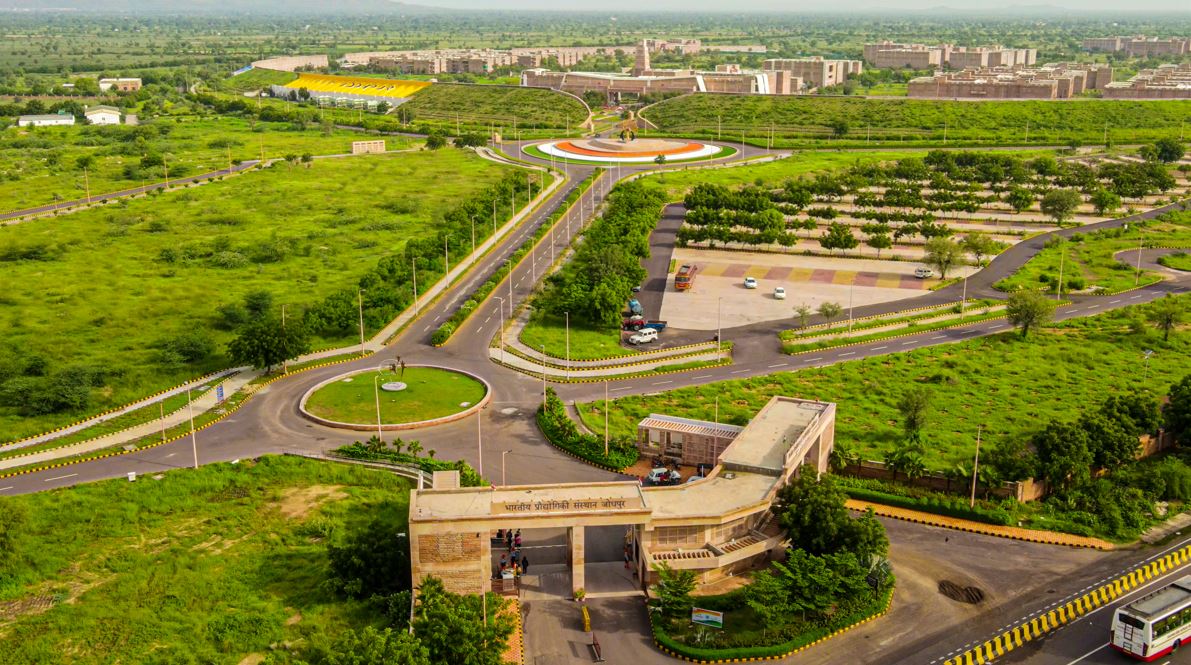 JODHPUR, 5-October-2023: On October 5th, 2023, Prime Minister Shri Narendra Modi inaugurated the Indian Institute of Technology (IIT) Jodhpur campus, marking a significant milestone for this fast-growing technological institution. Located at the entrance to the Thar Desert, IIT Jodhpur blends rich cultural traditions with a vision for a technologically advanced institute that addresses society's evolving challenges and aspirations.
In his address, Prime Minister Modi praised the collaborative efforts between IIT Jodhpur and AIIMS Jodhpur, highlighting their contributions to medical technology and the potential for promoting medical tourism. He recognized IIT Jodhpur's dedication to technological advancement and innovation, particularly in the field of medical technology.
Prof. Santanu Chaudhury, Director of IIT Jodhpur, expressed gratitude for the Prime Minister's acknowledgment of the institute's commitment to technological development and high-quality education. He emphasized the institute's collaborative efforts with AIIMS Jodhpur in developing innovative medical devices.
IIT Jodhpur is committed to nurturing excellence through a curriculum that emphasizes flexibility, innovation, social engagement, creative problem-solving, entrepreneurship, fairness, and a multidisciplinary approach, in alignment with the new National Education Policy.
Key projects undertaken by IIT Jodhpur include transdisciplinary programs in Medical Technologies with AIIMS Jodhpur, the establishment of the School of Liberal Arts, the Centre of Excellence on Arts and Digital Immersion, and the Centre for Education and Technology for Education. The institute also focuses on research and innovation aligned with national missions like Atmanirbhar Bharat and Make in India.
IIT Jodhpur collaborates with various stakeholders to contribute to national missions such as Green Hydrogen Mission, Atmanirbhar Bharat, Make in India, and more, by developing indigenous technologies.
The institute is dedicated to sustainability initiatives, including a smart water supply grid, innovative irrigation systems, waste segregation, and carbon capture from flue gas, among others.
IIT Jodhpur's commitment to the nation aligns with its mission to play a pivotal role in India's progress. The institute aims to continue expanding its horizons, embracing transdisciplinary approaches, and shaping India's future through research, innovation, and education.
About IIT Jodhpur
Established in 2008, the Indian Institute of Technology Jodhpur is dedicated to promoting technology education and research in India. The institute is committed to technological advancement, academic excellence, and industry relevance. IIT Jodhpur operates from a sprawling 852-acre residential Permanent Campus and is focused on multidisciplinary and transdisciplinary programs to foster innovation and industry collaboration.
For more information, visit [IIT Jodhpur's official website](www.iitj.ac.in).