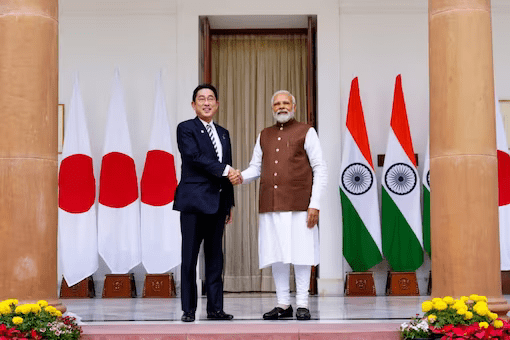 PM Modi thanked Fumio Kishida, the visiting Japanese PM, for inviting him to the upcoming G7 Summit in Japan.
The invitation from Japanese Prime Minister Fumio Kishida was extended to Prime Minister Narendra Modi on Monday at their bilateral meeting, and he accepted it. Modi will travel to Hiroshima for the G7 Summit in May.

At the joint press conference that followed the bilateral meeting, Kishida addressed the media and said, "I formally invited PM Modi to the G7 Hiroshima Summit and on the spot my request was quickly accepted.

"Today, I received an invitation to the May G7 Leaders' Meeting in Hiroshima from Japanese Prime Minister Fumio Kishida. For this, I thank him. P.M. Modi

Also, PM Modi extended an invitation to him to attend the September G20 summit. The prime minister announced, "I shall once again have the chance to welcome PM Fumio Kishida to India for the G20 Leaders' Conference.