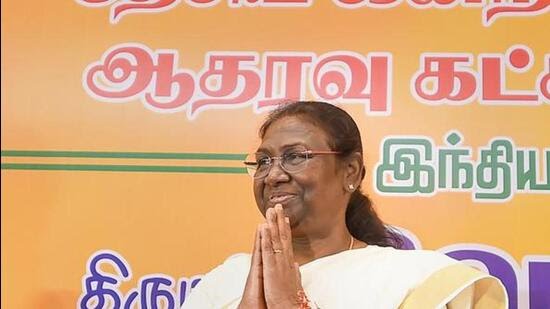 On November 7, Varanasi will celebrate Dev Deepawali, and President Droupadi Murmu plans to attend.
After receiving approval from the President's office, the district administration accelerated its efforts to make the celebration more spectacular, according to sources with knowledge of the situation.
"We have invited the President of India to participate in the event. Additionally, we are taking every precaution to ensure that the event is a success. The three-day festival would go as planned, according to Kaushal Raj Sharma, the divisional commissioner for Varanasi, who made the announcement on Friday.
Anandiben Patel, the governor of Uttar Pradesh, and Yogi Adityanath, the chief minister, will also be present in Varanasi on Dev Deepawali.
At the Ganga ghats, over 10 lakh (1 million) clay lamps are anticipated to be lit in honour of the occasion.
Officials said the dignitaries, including President Droupadi Murmu, would board a cruise from Rajghat to capture the glimpse of the Ganga ghats, including Assi Ghat, Harish Chandra Ghat and Dashashwamedh Ghat where they would witness the Ganga aarti.
Intricate plans have been established by the district administration to ensure the success of the event.
The divisional commissioner has said that no programmes will be cancelled and the event will be organised as normal despite the Ganga's rising water level.
In order to finish the job on a war footing, the divisional commissioner also met with the officials.