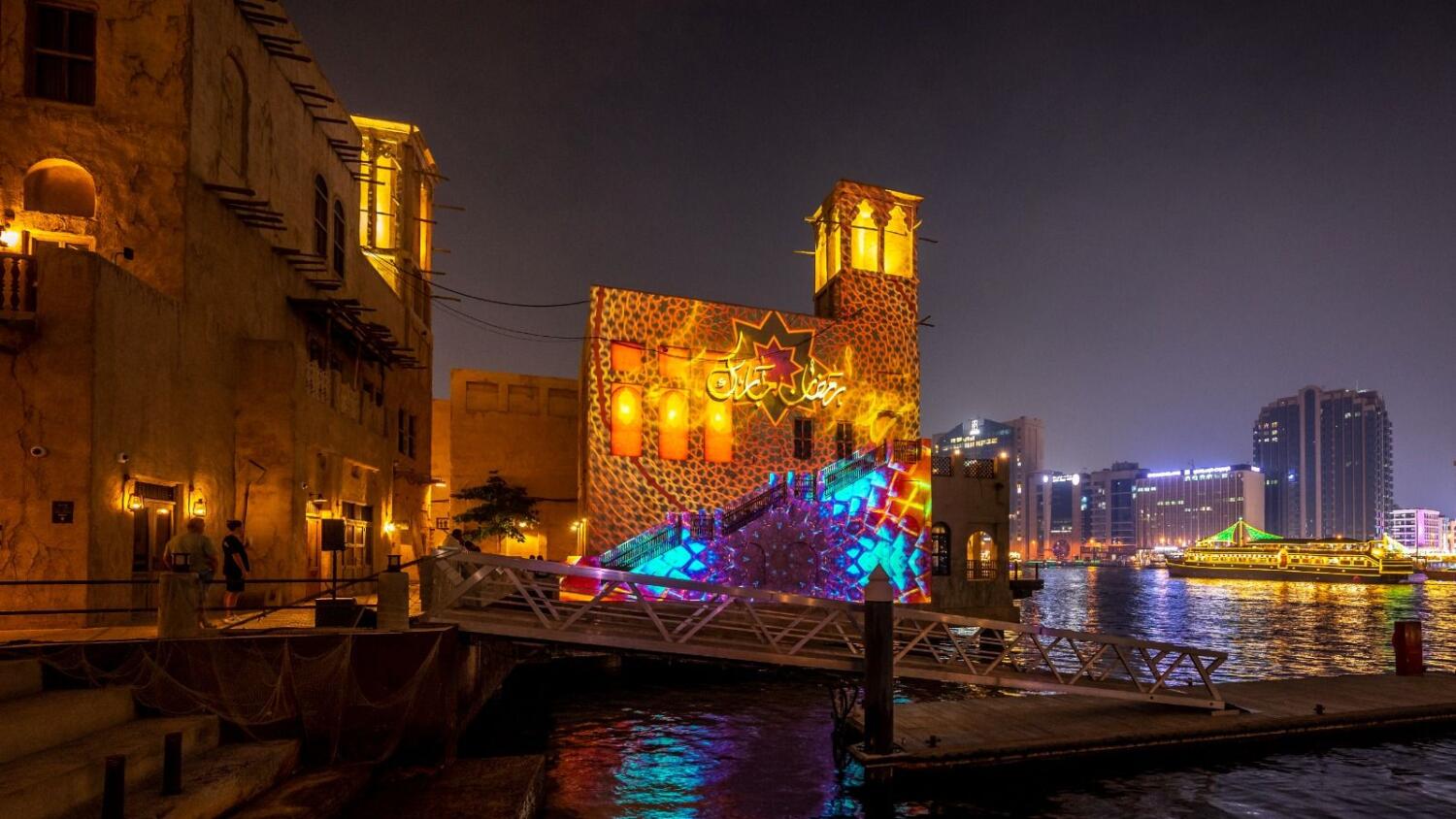 Stunning displays, amazing performances, delicious food, and so much more are available to visitors as part of the holiday celebrations in this historic neighborhood.
During Ramadan, are you seeking for a peaceful outdoor setting with brilliant colours and sparkling lighting? For a festive experience and a cosy holiday atmosphere this holy month, visit Dubai's Al Seef for Dubai Reflections, a breathtaking display of light projections and building mapping.
Visitors to Al Seef will experience gorgeous lights, displays, amazing performances, and much more as part of this historic neighborhood's Ramadan celebrations from March 23 to April 22.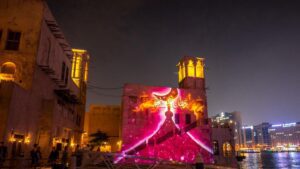 The region exemplifies the city's fusion of its proud past and promising future when combined with modern designs. Together with the spectacular projections on buildings that lend life to its walls, the walkways are embellished and adorned with lights mirroring the festive theme, creating a soft glow on every street and creating a very picturesque Ramadan night.
Thousands of locals travelled to Al Seef on Saturday to see a stunning firework performance that sprang into life over Dubai Creek after a series of lighting displays that captured the spirit of the holy month.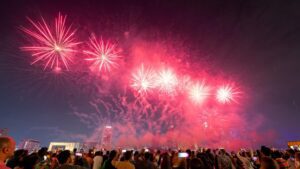 Those who live on the other side of Dubai frequently travel to Deira Creek near Al Seef. Imran Malik, a local of the Creek, claimed he keeps tabs on the excitement surrounding the attraction and has plans to take his family there. "I can see Al Seef from my balcony. We spotted a sizable crowd yesterday. I looked up the events on Google and saw a fireworks show, so I invited my kids to see it," he said.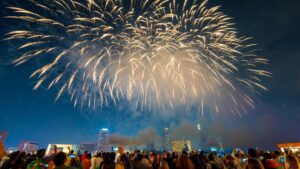 Aziz Ahmed, a different inhabitant of Dubai Creek on Deira's side, said: "The holy month is a season of joy, bringing people together in celebration and unity."