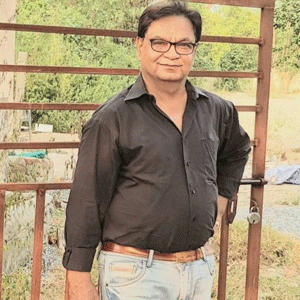 Ramesh Gera, a Noida-based retired engineer, embarked on a life-altering adventure during a business trip to South Korea in 2002. Little did he know that this trip would sow the seeds of a flourishing farming business.
Learning Advanced Farming Techniques Abroad
During his six-month stay in South Korea, Ramesh delved into the world of advanced farming. He learned about hydroponic farming, microgreens, and the intriguing concept of indoor saffron cultivation. These newfound skills would later become the cornerstone of his second career.
A Retiree's Second Act: Cultivating Saffron in Noida
In 2017, after bidding farewell to his engineering career, Ramesh Gera dedicated himself to farming. Today, he manages to cultivate saffron in a mere 100 square feet of land in Noida, showcasing that passion and knowledge can transcend age.
Ramesh Gera: The Man Behind the Greenhouses
Born in Hisar, Haryana, Ramesh Gera pursued electrical engineering in 1980 and led a tranquil working life. His retirement provided him with the opportunity to revisit his passion for farming. He aimed to challenge the notion that saffron could only thrive in Kashmir's climate.
The Art of Indoor Saffron Cultivation
Ramesh creates a controlled environment within his greenhouses, simulating the ideal conditions for saffron growth. He imports saffron seeds from Kashmir and nurtures them for approximately three months before they blossom into beautiful saffron flowers, which yield the precious spice in the fourth month.
Investment and Returns
Ramesh's dedication is exemplified by the Rs 6 lakh investment he made in saffron farming, including the construction of the greenhouse and procuring saffron seeds. His sustainable approach ensures that, beyond initial expenses, only monthly electricity bills and modest labor costs are incurred.
Uncompromising Quality
The saffron produced in Ramesh's greenhouses rivals the renowned Kashmiri brand, Mogra, in terms of quality. Besides saffron, he employs hydroponic farming techniques to cultivate exotic vegetables and flowers, along with an impressive collection of 50 microgreens.
The Lucrative Saffron Market
Ramesh Gera's saffron, known for its exceptional quality, fetches prices of up to Rs 3.50 lakh per kilogram in the retail market, making his venture not only innovative but also highly profitable.
In the heart of Noida, Ramesh Gera has rewritten the script of retirement, proving that determination, knowledge, and a touch of innovation can transform a post-career chapter into a thriving success story.