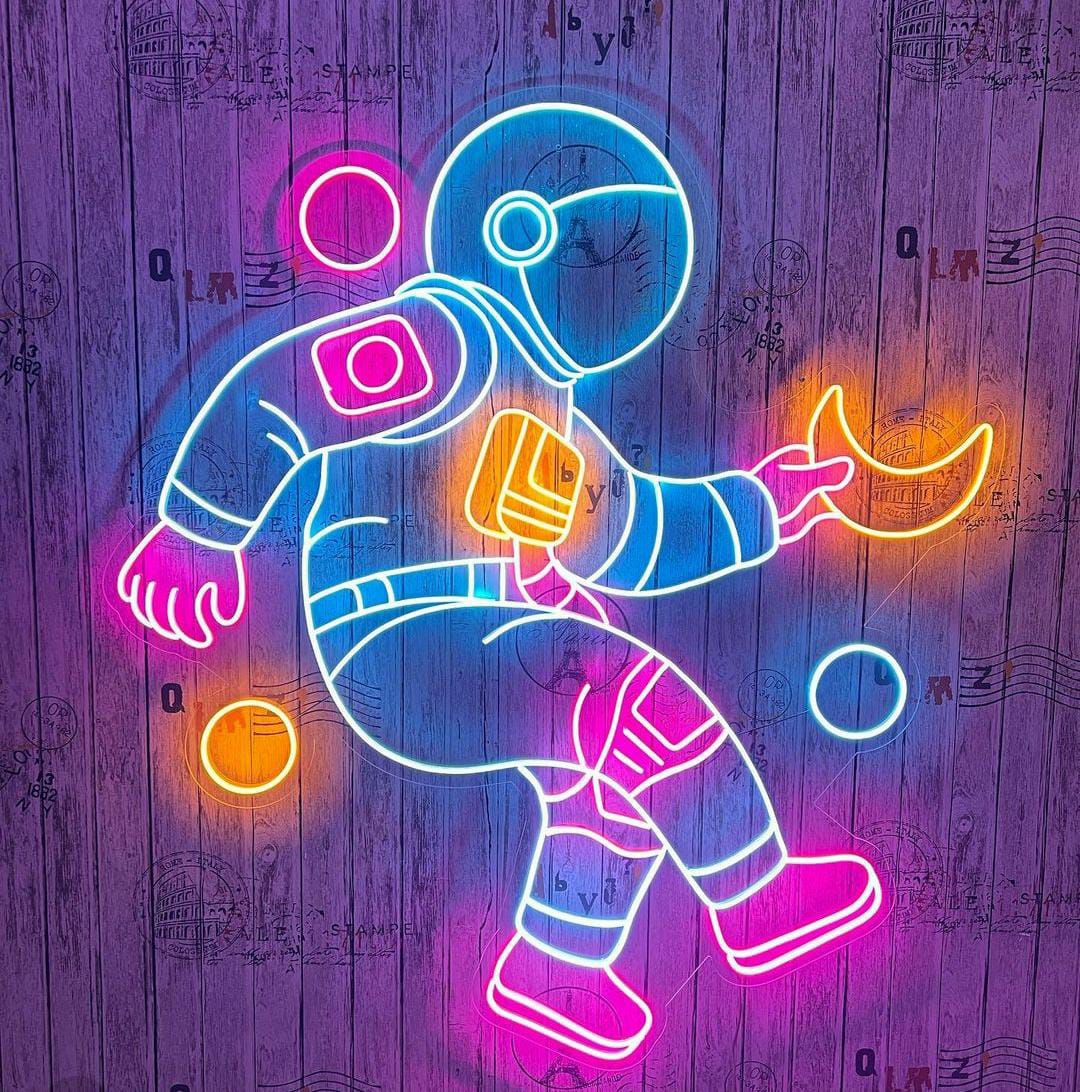 We always wanted a neon sign for our house but were waiting for the place to get renovated. When we started to look for some stores to make it for us, we couldn't find any. The only way was to import it from other countries, but it was very, very expensive. Then, we decided to make one for ourselves. We have contacts and relatives who work in sign manufacturing with whom we sourced the materials and learned how to create one. After countless attempts, we finally made the perfect one and couldn't be more proud of it. It turned out amazing that we decided to turn it into a business and provide the best neon signs to people in India who are also searching for it. The name neon attack is inspired by our favourite TV show, "Art Attack" which we watched in childhood and made DIY arts at home. Since we also did the same with Neon Sign, the name has a very special meaning to us.
The founders are Kartik Kedia and Hardik Kedia. While Hardik is the brain behind everything that happens, Kartik takes care of the entire execution and management. Both the brothers have bought this vision to life.
Neon Attack, which started as a small Instagram store in September 2020, in the middle of the pandemic, now is ranked among 1% of the online stores on Shopify. At Neon Attack, we make custom neon signs for Homes, Business and events. We are incredibly proud of our world-class quality and craftsmanship. We strive to provide exceptional customer service, which is the reason why we have a 100% customer satisfaction rate by delivering more than 10,000+ neon signs.
It brings us absolutely joy to turn our customer's favourites quotes, business logos, wedding hashtags etc., which are so unique to them and have such significant meaning in their lives. With our simple to use, online tool on the website, anyone can customise their own neon signs in minutes. You have to simply type your text, select, colour, font, size and order. You can see exactly how your customised neon sign will look even before you order!
We have also had the chance to make customised neon signs for many celebrities and influencers such as Janhvi Kapoor, Darshan Raval, Gauahar Khan, Kritika Khurana, Avneet Kaur, Anushka Sen and Many more.
Key Point that makes us special.
We first Bought Led Neon sign in india. NO ONE WAS SELLING THE NEON SIGNS ONLINE BEFORE US.
Have more than 100+ influencers on board.
10,000+ satisfied customers
Still Ranked among the top 1% of the website launched with us
*very important*
Made Worlds first Controllable neon sign called- FLORO that can be controller via your smart phone
1milliom colour options and 200+ flow modes
"Complete software and hardware is built in india."