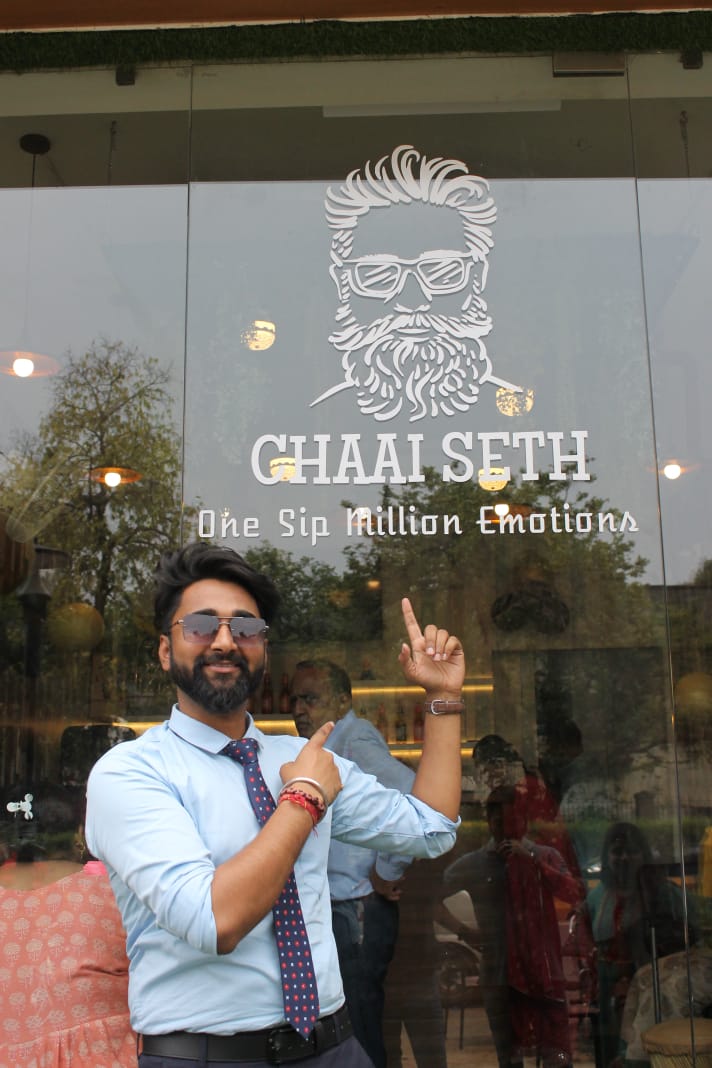 Introduction
Discover the incredible story of Arpit, the visionary founder of CHAAI SETH, who has taken the tea and fast-food concept to new heights. With an unwavering commitment to quality and taste, Arpit and his team have created a franchise model that has captivated the market. In this article, we will delve into the journey of CHAAI SETH, its business model, and how you can be a part of this exceptional success story.
A Promising Beginning
Arpit, a native of Bihar, hails from an upper-middle-class family. While pursuing a BBA in Hospitality, Travel, and Tourism, he unveiled his groundbreaking idea of combining Indian tea and fast-food. With a modest investment of approximately 55-60K, Arpit embarked on his entrepreneurial journey. However, the pursuit of his dreams led him to New Delhi in 2018, where he accepted a placement in a startup, temporarily leaving his venture behind.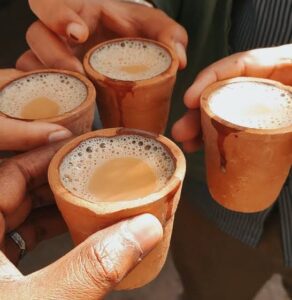 The Revival
After working for 1.5 years in the startup, Arpit's passion for his chai and fast-food concept burned stronger than ever. Recognizing the importance of assembling a competent team, he turned to his school friend, Mr. Prateek, who had been working as a semi-qualified Chartered Accountant at KPMG. With persuasive skills and a clear vision, Arpit successfully convinced Prateek to join him. To further strengthen their team, they brought in Radha Krishna Kala, Prateek's friend with over 9 years of experience in the accounting and finance industry. Together, they established Bractburd Food and Beverage Pvt Ltd in 2019, marking the official birth of CHAAI SETH.
Unparalleled Taste and Quality
The early stages of CHAAI SETH presented the team with the challenge of maintaining consistent taste and top-notch quality—key factors in the food industry. Determined to deliver an unrivaled experience, they embarked on extensive journeys to tea farms and conducted numerous taste experiments. Today, they take immense pride in claiming the title of offering the best tea and fast-food taste in the industry.
The FOFO Business Model
CHAAI SETH operates on a highly effective business model known as "FOFO – Franchisee owned Franchisee Operated." This model empowers franchisees to invest in and manage their own outlets, enabling them to retain all profits. As the franchisor, CHAAI SETH grants franchisees the authority to use the renowned brand name and operate their outlets in the distinctive CHAAI SETH style. In addition to this, the brand extends invaluable support, including staff training, recipes, location finalization assistance, legal aid for licensing, marketing expertise, and billing software.
The Franchise Opportunity
Investing in a CHAAI SETH franchise is a gateway to a rewarding business venture. The investment required varies based on the chosen model: Kiosk, Café, or Premium. The kiosk model necessitates an area of 60-120 sq ft, requiring an investment of 6-7 lakhs rupees. The café model demands an area of 120-240 sq ft, with an investment ranging from 10-11 lakhs rupees. Lastly, the premium model entails an area of 240-400 sq ft, necessitating an investment of 16-17 lakhs rupees.
However, it's important to note that securing a CHAAI SETH franchise is an exclusive opportunity. The company employs a highly selective process in choosing its franchisees, resulting in a high rejection rate. CHAAI SETH seeks individuals with a positive attitude, entrepreneurial potential, and identifies high-potential areas for expansion. If you are interested in becoming a franchisee, you can apply through the official website, chaaiseth.com, or contact the company directly using the provided phone number.
Conclusion
CHAAI SETH stands as a testament to Arpit's unwavering determination and passion for revolutionizing the tea and fast-food industry. Through a tireless pursuit of taste perfection and an innovative franchise model, CHAAI SETH has captured the hearts of tea enthusiasts and food lovers alike. Don't miss the opportunity to be a part of this exceptional success story. Apply for a CHAAI SETH franchise today and embark on an exhilarating entrepreneurial journey like no other.
Want Chai Seth Franchise Contact Now- Linkedin, Instagram
Must Visit:- http://www.chaaiseth.com/