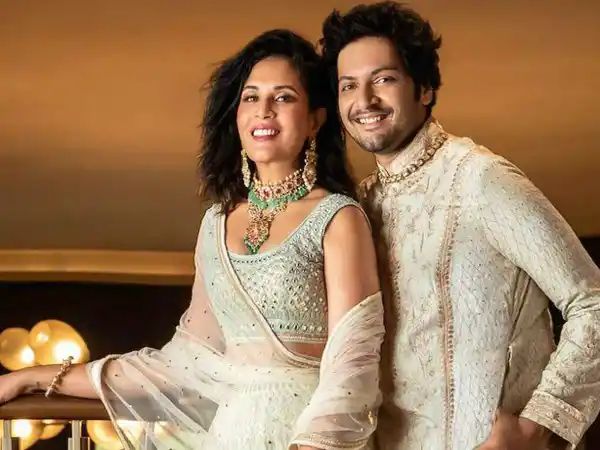 Actress Richa Chadha and her fiancé Ali Fazal are getting married, and although fans eagerly await further information about their dream wedding, we now know that her wedding is tentatively scheduled for October 4. According to a source close to the star, she will most likely wed Ali Fazal on October 4 in Mumbai, and the couple will have a reception the following day for their loved ones and colleagues in the business.
On September 30, their wedding celebrations will get underway. Cocktail, Sangeet, and Mehendi are the three pre-wedding events that are most likely to take place. According to our source, all three events would most likely take place in New Delhi.
Although we don't yet know what Richa will wear for her wedding, the jewellery has been chosen from Bikaner.
The actress' jewellery is being specially crafted for the Delhi events by a 175-year-old Bikaner jeweller family. A renowned family of jewellers recognised for their heirloom pieces with a statement, the Khajanchi family will create special pieces for Richa.
The royal family of Bikaner is among the supporters of the jewellery made by the Khajanchi family, who are descended from one of Rajasthan's first art collectors, Moti Chand Khajanchi.
Richa confirmed this week that she will marry Ali in October in the cutest way possible on social media. She tweeted a picture with the caption "New Life, Loading." "Can't wait for October," Richa tweeted as the image's description.
Fans congratulated the pair in the comments section as soon as Richa published the image.
Due to covid limitations and lockdowns, the couple's wedding was postponed twice from its intended April 2020 date.
The couple will shortly finish off their current projects before beginning the wedding preparations. Richa is now working on the upcoming Netflix-only web series "Heeramandi" from Sanjay Leela Bhansali. The actor from "Gangs of Wasseypur" was supposed to wind up filming this week, but due to a delay, it will instead end late the next week.
Ali, on the other hand, is now filming his scenes for the third season of the Amazon Prime Video series "Mirzapur" in Mumbai and Lucknow. In order to finish all the preparations for their wedding celebrations and functions, which will begin in Delhi first, Richa will shortly after fly down to Delhi on September 27. Ali will join her shortly after.
Richa and Ali fell in love after their initial encounter on the "Fukrey" set in 2012.