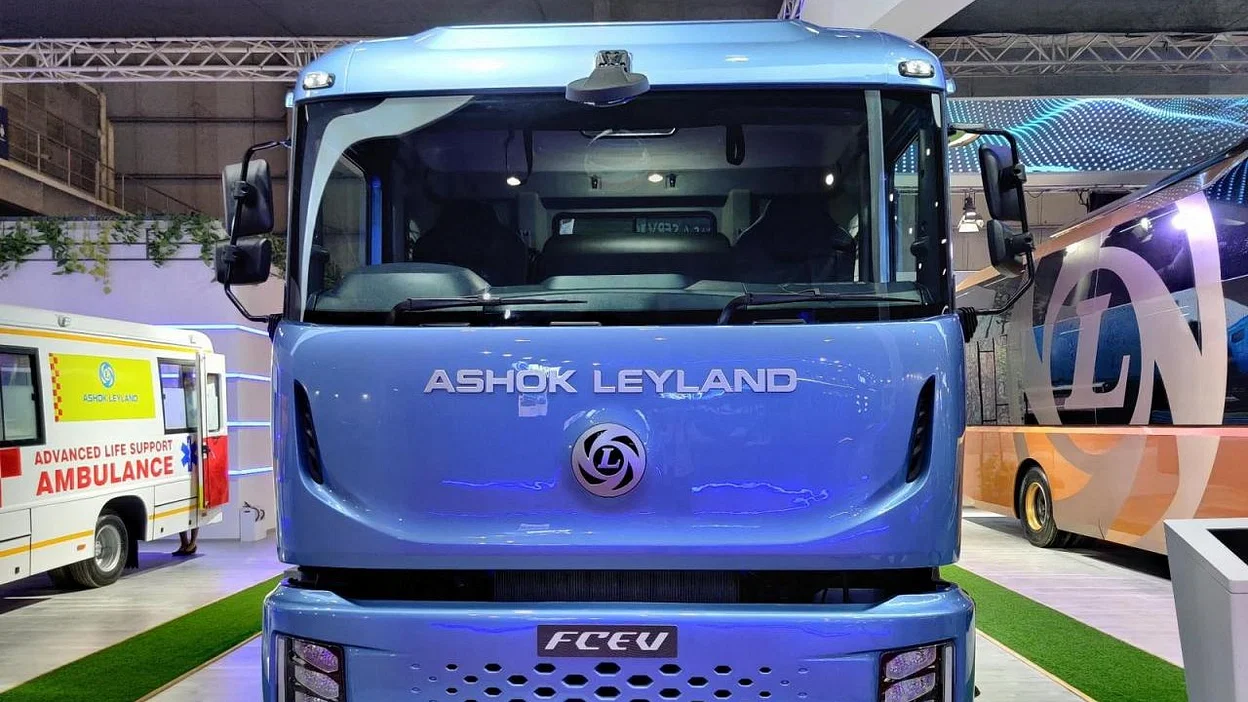 Unique and affordable, this indigenously developed technology solution will have the potential to redefine the future of green mobility Reliance Industries Limited (RIL) today unveiled India's first Hydrogen Internal Combustion Engine technology solution for heavy duty trucks flagged off by Honourable Prime Minister Narendra Modi at the India Energy Week in Bangalore. The Hydrogen Internal Combustion Engine (H2ICE) powered trucks will emit near zero emissions, deliver performance on par with conventional diesel trucks and reduce noise and with projected reductions in operating costs thus redefining the future of Green Mobility. As part of its Net carbon Zero vison, Reliance with its vehicle partner Ashok Leyland and other technical partners are engaged in developing this unique technology since the last year with first engines running in early 2022. Going forward, Reliance will first extensively test and validate the H2ICE technology for heavy duty trucks before its first commercial deployment at scale initially across its captive fleet. Simultaneously Reliance is pursuing the opportunity to create an end-to-end Hydrogen eco system for mobility.
About Reliance Industries Limited
Reliance is India's largest private sector company, with a consolidated revenue of INR 792,756 crore ($104.6 billion), cash profit of INR 110,778 crore ($14.6 billion), and net profit of INR 67,845 crore ($9.0 billion) for the year ended March 31, 2022. Reliance's activities span hydrocarbon exploration and production, petroleum refining and marketing, petrochemicals, advanced materials and composites, renewables (solar and hydrogen), financial services, retail and digital services. Currently ranking 104th, Reliance is the largest private sector company from India to feature in Fortune's Global 500 list of "World's Largest Companies" for 2022. The company stands 53rd in the Forbes Global 2000 rankings of "World's Largest Public Companies" for 2022 – top-most among Indian companies. Reliance has been ranked among the world's 20 best companies to work with, highest amongst Indian companies in Forbes' World's Best Employers for 2022. It features among LinkedIn's 'The Best Companies to Work For in India' (2022).