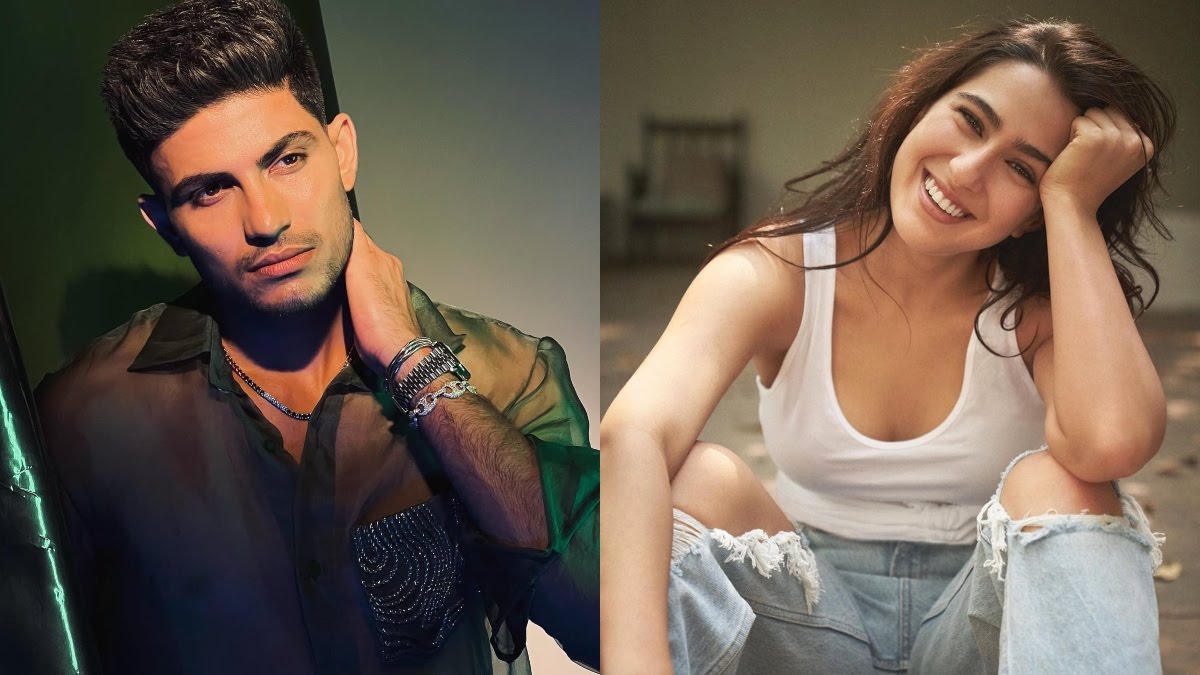 Rumor has it that Sara Ali Khan is dating Shubman Gill. When the actress and cricketer were seen together at a Mumbai eatery last month, rumours started to circulate.
Additionally, there were earlier rumours that Sara Tendulkar, the daughter of former cricketer Sachin Tendulkar, and Shubman were dating. They never did confirm their relationship, though.
Some online users provided fresh videos of Sara Ali Khan and Shubman taken in a hotel and on a plane as evidence that a relationship was developing between them. Fans believe the two are dating as a result of recent recordings showing Sara and Shubham leaving the same hotel and boarding the same airline. Sara was spotted leaving a hotel lobby wearing a pink top, and she subsequently posed for photos with admirers on a plane. In a video published online, Shubham could be seen leaving the same hotel with his luggage and boarding the same plane as Sara.
A variety of comments have been made in response to Sara and Shubham's video on social media. Some people believed cricket and Bollywood were "inseparable," while others urged the sportsman to concentrate on his career. Someone tweeted, "This bond dates back much before the 1990s. Bollywood and cricket go hand in hand; occasionally, news of events will surface." The tweet said, "It appears to be their second appearance together. It is a liaison." Another person asserted that Sara and Shubham had also been seen together in a café. He tweeted: "One of my pals seen them both in the same Delhi café. I'm not kidding."
"Are bhai cricket pe dhyan de, you can be the next big player like Virat Kohli," wrote one fan in a tweet. Another one was cricketer Rishabh Pant, who has been in the news for his alleged past romance and conflict with actress Urvashi Rautela. He wrote, "I hope Shubhman does not have the same experience as Rishabh Pant," in the words "Shubhman bhai ka Pant wala haal na ho jaye."
Sara and Kartik Aaryan reportedly broke up in 2020 after dating for a while. Their relationship was confirmed by filmmaker Karan Johar in a recent interview. In a recent interview, Sara denied that she is now dating. She recently travelled to Delhi and stopped over Miranda House for an event.