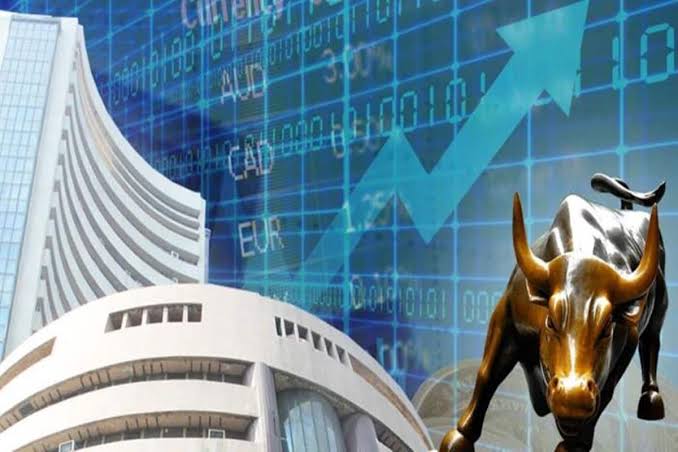 Prior to the Fed's annual symposium in Jackson Hole and the expiration of monthly futures and options contracts at home, benchmark indices experienced a steep decline on Monday morning due to a strengthening dollar and rising US bond yields.
Analysts anticipated selling at highs as benchmark indexes traded in the overbought zone. Additionally, the Asian stock markets were mainly mixed and provided little assistance for domestic stocks.
The 30-pack BSE Sensex fell more than 650 points, or 1%, to trade under the 59,000 mark. While this was happening, Nifty50 was trading 200 points lower at the 17,550 level.
The BSE market capitalization was down Rs 4.91 lakh crore in two sessions to Rs 275.61 lakh crore from Rs 280.52 lakh crore as of August 18.
Key causes of the current market decline:
Firm Dollar, US bond yields
Amid growing concerns about the health of the European and Chinese economies and generally hawkish remarks from Fed officials, the Dollar index is currently trading close to the mid-July high, analysts noted.
The dollar index was trading unchanged at 108 on Monday.
According to Ruchit Jain, Lead Research at 5paisa.com, "The Dollar Index seems to have resumed its upswing and as the stocks normally have inverse correlation to the same; this would be an added concern for the market."
On the other hand, as of August 1, US bond yields were 2.588% higher than they were on July 1.
"The US 10-year bond yield is 2.99 percent, and the dollar index is once again above 108. The impact on capital flows to emerging countries is negative "the chief investment strategist at Geojit Financial Services, VK Vijayakumar, said.
Jackson Hole Symposium
The recent hawkish posture of numerous US Fed members ahead of the Jackson Hole Symposium on August 25–27 is one of the factors contributing to the dollar's rise.
According to Nomura India, the minutes of the July FOMC meeting show that the Fed has begun to recognise the risk of overtightening in order to regain price stability, showing a slight shift towards both inflation and growth sensitivity.
In contrast, Nomura noted that subsequent Fedspeak from Daly, George, Bullard, Kashkari, and Barkin "continued to focus primarily on the need to control rising inflation through a series of consecutive rate hikes and holding rates at a restrictive level for some time."