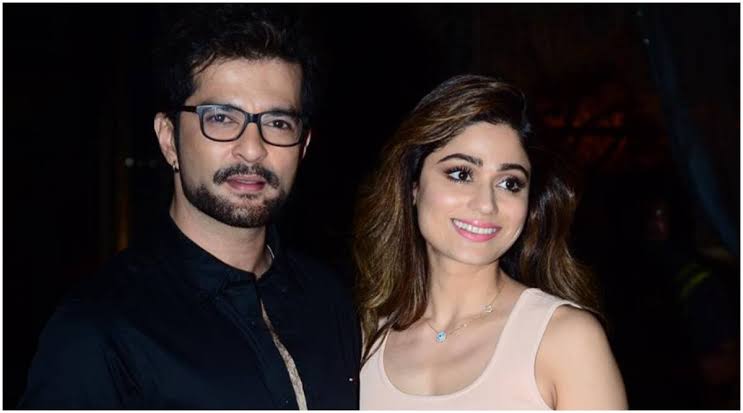 Bollywood Shamita Shetty met Raqesh Bapat on Bigg Boss OTT, where they fell in love. After Bigg Boss OTT and BB 15 concluded, their relationship—which started on the reality show—persisted.
Raqesh and Shamita had been appearing in public frequently up to this point. But on Tuesday, July 26, the pair verified what rumours had been circulating. Raqesh Bapat and Shamita Shetty did indeed split up, as they revealed in comments posted on social media. The actors, who were hot off the internet when some mushy photos surfaced, explained that the images were taken from a music video in which they both appeared.
Shamita, in her Instagram story shared, "Think it's important to make this clear. Raqesh and I are no longer together and have not been for a while, but this beautiful music video is for all the fans who've given us so much love and support. Do continue to shower us with your love as individuals too. Here's to positivity and newer horizons. Love and gratitude to you all (sic)."
Meanwhile, Raqesh Bapat, in his statement, wrote, "I would like to share with you all that Shamita and I are no longer together. Destiny made our paths meet in the most unusual circumstances. Thank you so much to the Shara family for all the love and support. Being a private person, I did not want to publicly announce parting ways. However, I feel we owe it to our fans to put this out. I am mindful that this will break your hearts but you can continue to shower your love on us as individuals too. Looking forward to all your support. This music video is dedicated to all of you (sic)."
Earlier, Shamita discussed her relationship with Raqesh in an interview with an entertainment website. "We have only a few fundamental disagreements since we are two distinct persons. I recently entered a relationship, so I'm not accustomed to having someone around. I want to get to know him outside of our relationship and I hope we have a bright future together "added the actress.
Raqesh and Shamita will soon appear in a music video together, in the meantime.