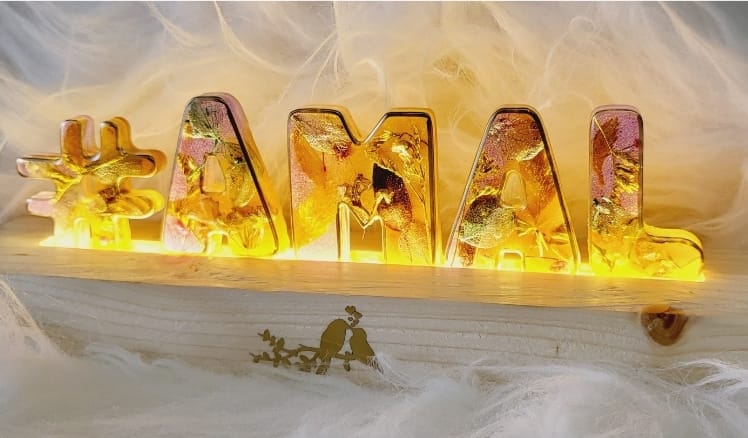 "The future belongs to those who believe in the beauty of their dreams" this quote by Eleanor Roosevelt fits perfectly on the owner Shradhha Agarwal who is an resin artist and runs her brand 'Meraki' successfully by her hard work and passion towards arts.
The word 'Meraki' has its origins in Greek which means "Doing something with a sense of pride and care". And Shraddha has proved it by pursuing her passion into a profession.
Hailing from a small town Gorakhpur, Shraddha is a homemaker, mother of two kids & a resin artist who is trying hard each day so that her brand can spring and shine. She is an inspiration for all the married women that despite being indulge into family responsibilities how one can achieve and fulfil their dreams.
From the very early age Shraddha was inclined towards arts. School to college art was the main stream. She did bachelor degree in fine arts but due to early marriage she had to drop her last year but the passion for art was always there.
Shraddha was blessed with an aesthetic sense and an observant which attracted her to various art forms throughout her life. However, she pursued it only when the lockdown was announced, Shraddha decided that she could spend her time in a more productive way by giving a physical expression to her creativity. So during the nationwide lockdown in September 2021, with an initial capital of Rs 5000, Shraddha began her artistic venture 'Meraki by Shraddha'.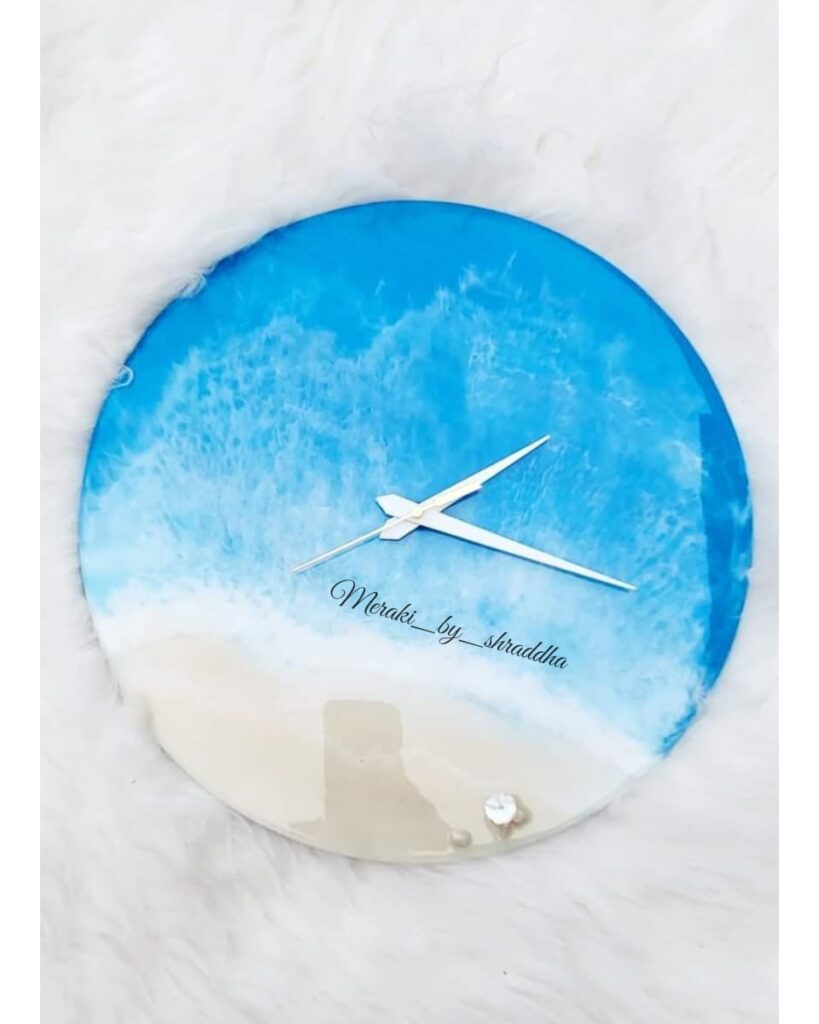 The enthusiastic attempt
Shraddha in her own words, "After my marriage things changed a lot, responsibility increased, workload increased & focus obviously got diverted. After an year or so some of my in laws was like u aren't doing anything & always pepping in your phone which was very much disappointing for me and then lockdown happened and it was the another chance which destiny gave to me . I had started watching youtube for resin learning and from ther on there is no looking back."
Shraddha further said, "From my 1st order I got 1000 Rs & for me that happiness is unparalleled because I always have a dream of earning of own money and 'Meraki' has fulfilled my dream".
Things started aligning and people started recognizing Shraddha in her town Gorakhpur & soon she started getting more orders. People liked her work which had pushed shraddha to indulge more towards her passion.
"My mother in law is very supportive in all thick & thin and without her I can not even dare to think of starting of my business. She is the backbone who always had pushed me to do whatever I want to do no matter what society says or comment" Shares Shraddha
Starting with only initial amount of Rs 5000, just in 2 years 'Meraki' have a sale of 1,50000 which is a great milestone for a start-up.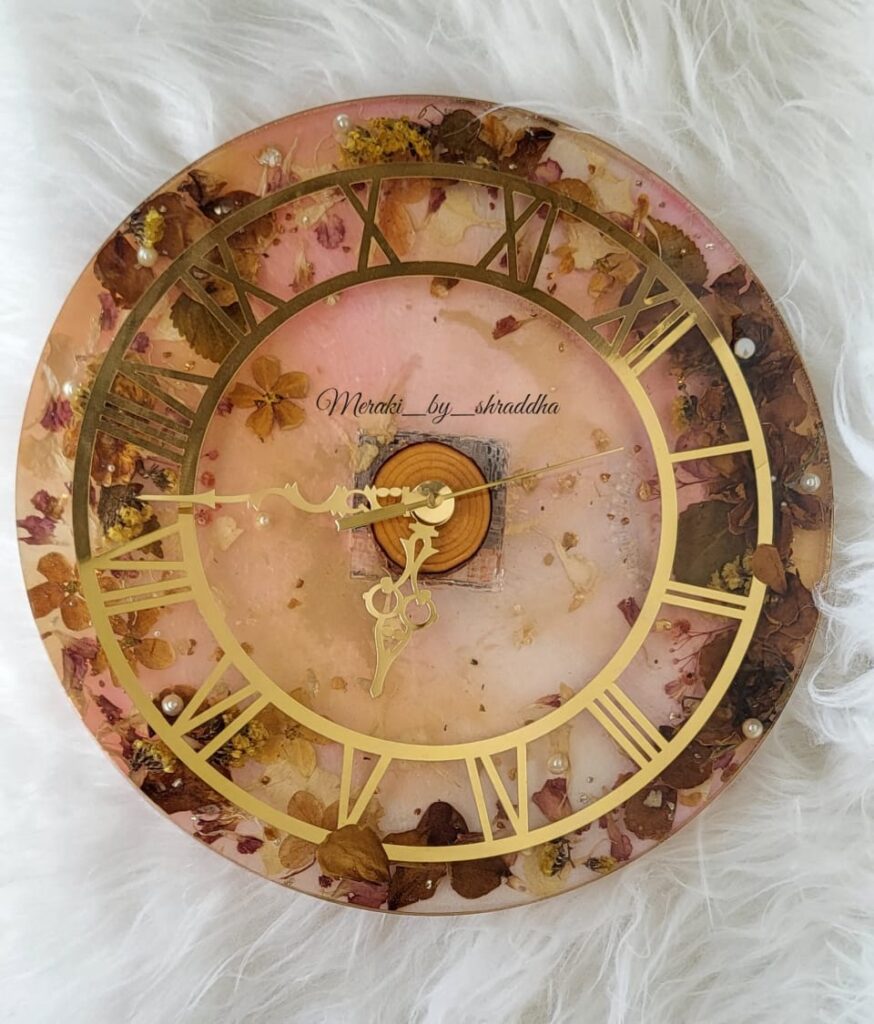 Product catalog of 'Meraki by shraddha' will tell about Shraddha's fondness for color and customization. She uses rainbow colors and each product is attractive in its own way. From a variety of techniques to exquisite finishes, her products can be used for a long time. Products can be customized according to the client's preferences. Her passion and adherence towards her art has earned her the appreciation of many clients, who have shared their experience and testimonials after using it.
In a short period of time 'Meraki have created name plates, wall art, trays, tissue boxes, key chains, jewellery stands and many more products with the help of resin
Currently 'Meraki by Shraddha' is delivering pan India and most of the orders are local and from Lucknow, Agra, Mumbai, Delhi, Allahabad.
Future goals
Currently 'Meraki' operates from its own studio space in Gorakhpur and also takes orders through its Instagram page. The brand has successfully completed over 100 orders from numerous customers across the country and aims to scale it further.
Shraddha have plans of expanding 'Meraki' further & making wall panels, drawers, dining tables & bigger items in the coming days.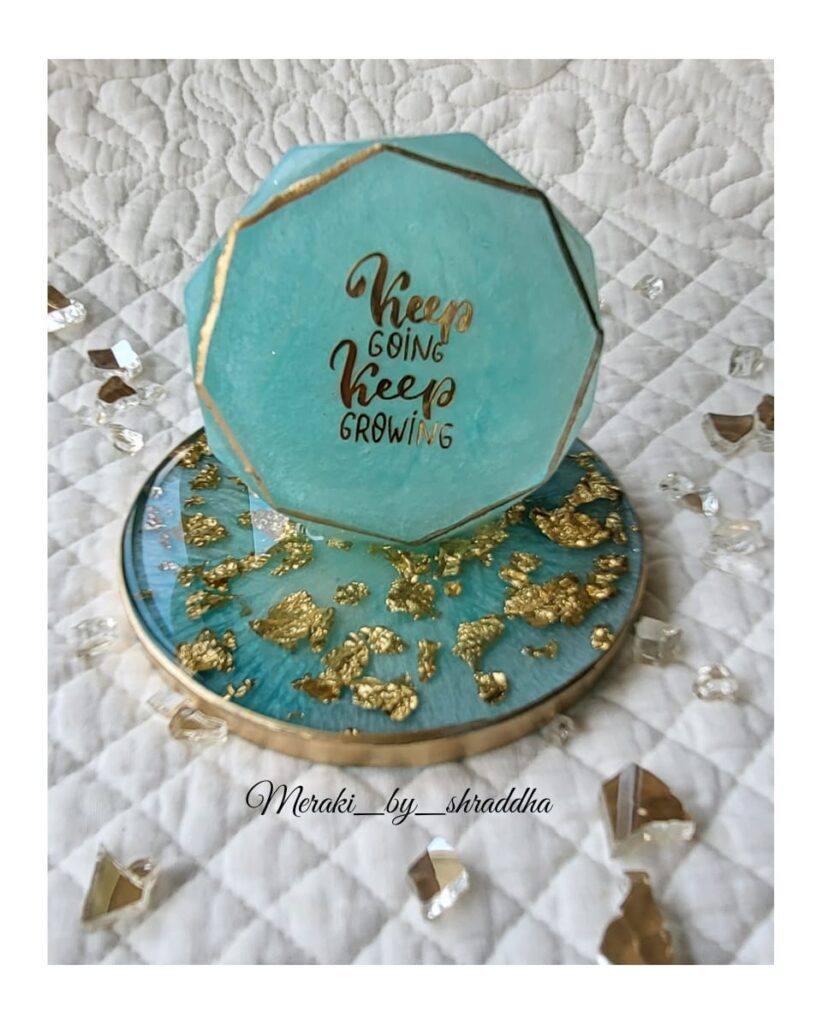 "I want people when designing their homes interior would go for my art pieces for the panels, stairs as a decor item, dining table or for any such panelling. My dream is to be on the books of each architect who consider my work to their clients for embellishment of their homes" Says Shraddha.
https://www.instagram.com/merakibyshraddha/
https://m.facebook.com/profile.php?id=100068491497071&lst=100001460604589%3A100068491497071%3A1658992924&ref=m_notif&notif_t=feedback_reaction_generic