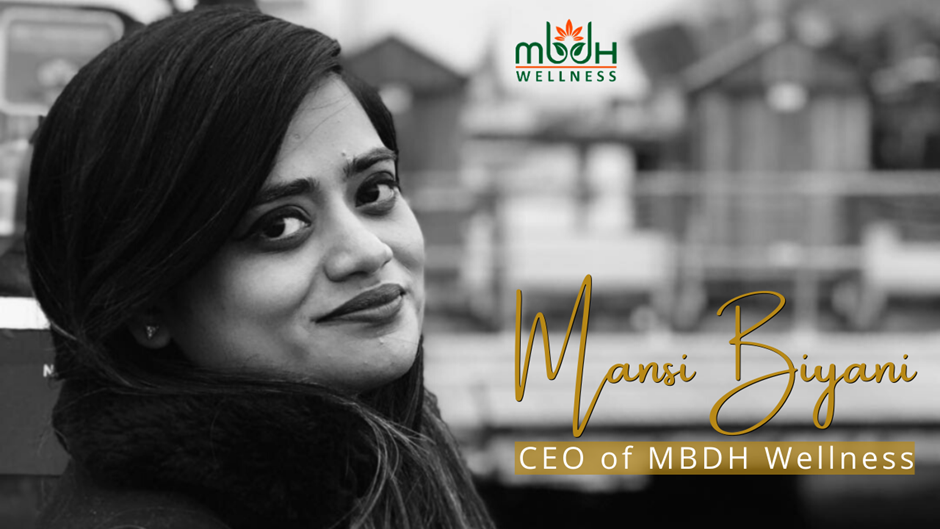 Mansi Biyani used to practise Architecture in the U.K. before she moved back to India three years ago in search of something more fulfilling. After coming back from the U.K. she studied Ayurveda, got onto the field of entrepreneurship and now runs one of India's 1st Ayurveda brand backed by clinical studies with a legacy of more than 60 years! "Ayurveda is like Indian traditional medicine and wellness science which is around 5000 years old," says Mansi. "I realised that I had nothing to lose only to gain and the best way I can give back to the country I belong. My vision is to take Ayurveda around the globe.
In the next few months, what happened was more heroic. She not only launched MBDH Wellness – a D2C brand with the help of family's expertise but also transforming their traditional business into a modern and customer-centric company.
Mansi Biyani launched Million Billion Dreams Hub Private Limited (MBDH Wellness), for making ayurvedic medicines in the section of Ayurvedic malts, capsules, teas and more.
In this organization, medicines are created with the combination of modern and traditional knowledge. They use natural ingredients to heal people.
The scientists and doctors in the company work together to come up with the best medicines that can be used to cure people our there.
They also have a motto: "Healthy is happy."
Minimal and modern designs, the products from MBDH Wellness are the perfect blend of style and functionality.
The brand has launched many products under various categories such as Eye care, Sexual wellness, Immunity etc.
Quality you can rely on
We are committed to ensuring that all our customers are satisfied. With our excellent quality assurance procedures, we can assure you that you will be 100% satisfied with your purchase.
For the people by the people
Our greatest goal is to make life easier for everyone. All our products are designed with human needs in mind and created to be used by humans without the need for any special knowledge or skills.
Mansi's grand father started a small store in 1960's in Ujjain where he sold natural herbs and ayurvedic medicines. Her father took over the store in 1985 and developed the business further. We at MBDH Wellness are proud of our legacy and the knowledge and guidance we carry. We have continued to supply the same quality products to our customers with the same old-fashioned goodness but scientific methods, and at the same time blending with millennial culture of India.
"The MBDH Wellness team believes in the power of nature and the importance of preventive care. That is why we offer a wide range of natural remedies, healthy alternatives and integrative therapies to help our patients achieve optimal health and wellness."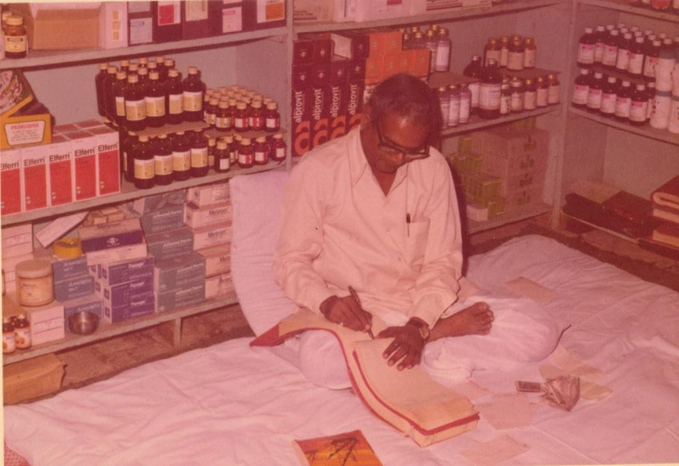 Mansi's family owns a pharmaceutical business in the heart of Ujjain city.
Having grown up in India, I have always been fascinated by traditional Indian medicine or Ayurveda. In fact, it was the only medicine that my grandmother relied on when I was growing up. When I moved to the UK, there were a lot of things going on in the West. One such thing was the availability of Ayurveda-based supplements marketed as plant based science. I also found it fascinating that the West was accepting our Ayurveda and the science behind it. This is where MBDH Wellness was born.
"MBDH Wellness is a company that strives to offer products that are 100% natural and free from side effects. We have been working on our products for the past year, to ensure they will improve the lives of many people across the world."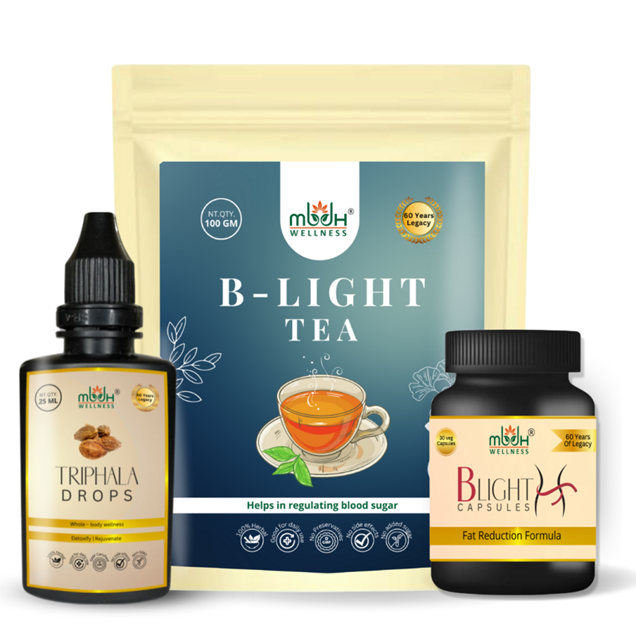 Since I wanted to be an entrepreneur for all my life and now I'm following my heart to bring a 100% natural range of products that will help live the good life. Mansi, shares that a team of international doctors, has formulated the MBDH Wellness range of products with the finest herbs. The MBDH Wellness range includes everything you need to help you reach your wellness potential: teas, capsules,oils, and more.
She flew back to India to start her entrepreneur journey, from the U.K. where she initially went to pursue her masters' degree at Heriot Watt University, Edinburgh. Mansi has also travelled to almost 30 countries which she believes has helped her developing the entrepreneurial mindset.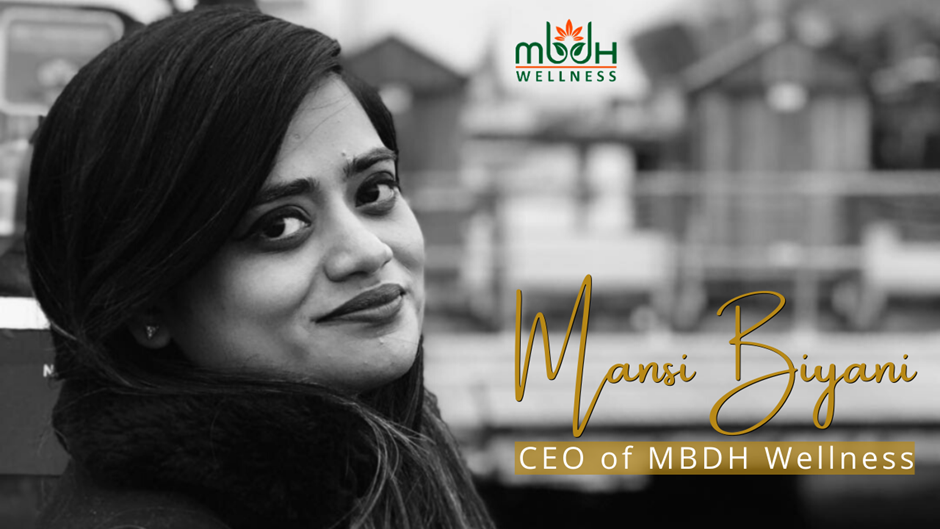 "I believe travelling solo to different countries shaped my personality, helped me gaining confidence and the ability to take risks in life. I'm core believer that the world is a safe place and anyone can achieve anything if he/she believes in themselves."
Blending our traditional knowledge of Ayurveda with the latest scientific research and technology, we provide high-quality, GMP-certified herbal products for safe and effective use. One would get the best of the world with MBDH's broad portfolio of products that suit a variety of lifestyles.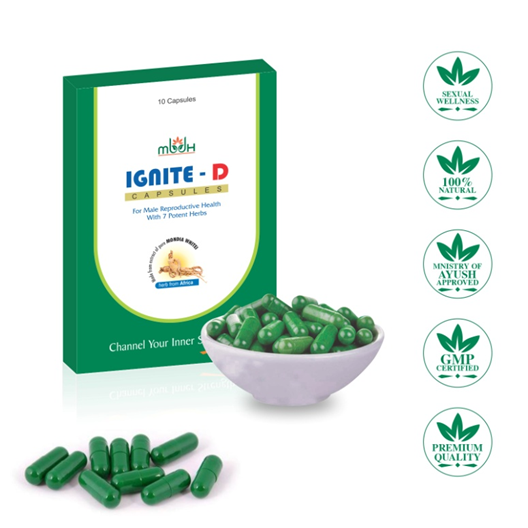 We are passionate about herbal research. For instance our bestselling product Ignite-D Capsules is a blend of Ayurvedic herbs and West African herb that significantly improve male fertility. It does not only help your fertility but also has a positive effect on the overall quality of your life.
It took us almost a year to learn and gather scientific data of the herb. We had a team of pharmacists in Uganda that helped us in getting the right information. The other challenge was to bring the herb to India but we managed it and now be believe everything is possible with hard work and dedication.
Many doctors prescribe IGNITE D Capsules and we have received many positive reviews about it. Another flagship product we launched is EYE CARE MALT. It is India's 1st Eye care Ayurvedic malt helpful in protecting eyes from digital strains, blue light damage and more. The malt comes in chocolate flavour which can take by children as well without complaining about the taste.
After Covid19, digital integration in our life as peaked and it has become important for us to take care of our eyes. People from all age groups should protect themselves and parents should incorporate such ayurvedic products into their child's diet.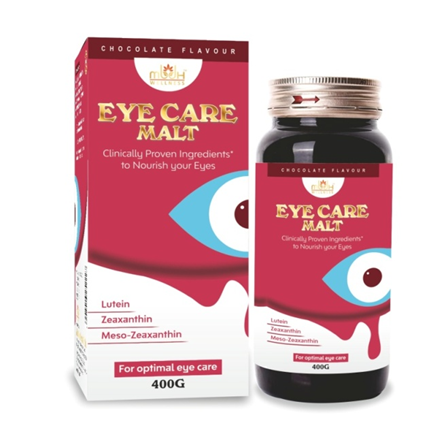 Apart from this we've a range of 124SKU's ranging from healthy teas, drops, syrups and more. We're available on our e-commerce website www.mbdhwellness.com, Flipkart, Amazon, Tata1mg, JioMart and more.
Mansi has a team of nine employees and has her offices in Ujjain & Bangalore.
"My grandfather is my inspiration. I know his blessings are always with me and one day I'm going to MBDH Wellness a world renowned company. The legacy I carry is the most important asset I hold and every day I work harder to stand up to what my grandfather would wish and see me doing."