Sikka Art and Design festival's theme, "New Creativity. Same Road," served as a source of inspiration for the over 188 UAE- and GCC-based creatives who are participating.
The 11th Sikka Art and Design Festival will take place in the heart of Old Dubai in the Al Fahidi Heritage Neighbourhood from February 24 to March 5, and the Dubai Culture and Arts Authority (Dubai Culture) has started the countdown. The festival, which is a part of Dubai Art Season, is a crucial component of the city's artistic community. This year, Sikka presents a wide range of artistic endeavors and performances, which will be exhibited across 13 houses. These houses include Sikka House, Khaleeji House, Bait Al Film House, Digital Arts House, Photography House, Bait Al Khazaf House, and Talli House, each of which is showcasing a different kind of art, installations, digital pieces, and various interactive spaces.
In addition to hosting over 100 panels, talks, and workshops highlighting the developments of the arts sector and its global trends, as well as a variety of cinema, music, and entertainment activities and performances, the festival will this year also feature six murals and nine outdoor installations. The numerous poetry events that will also be hosted in this motivating setting showcase Dubai's artistic potential.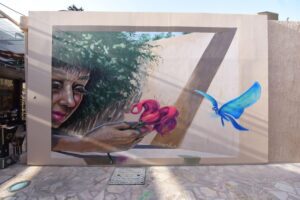 "The festival gives a unique platform for Emirati and UAE & GCC-based talents to showcase their creativity and artistic ideas at the heart of Old Dubai," said Noor Khalfan Al Roumi, the festival's project manager.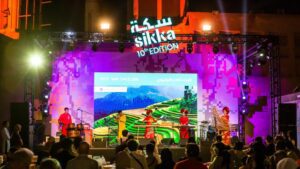 More than 188 Emirati and creatives from the UAE and the GCC are taking part in the festival this year. All of them labored to design and find inspiration for the festival's theme, "New Creativity. Same Road."
The Roads and Transport Authority in Dubai will work with Dubai Culture to provide a number of options and alternatives that facilitate public access to the festival, where they can use public transportation, like buses and the metro, keeping in mind that the activities run from 4 p.m. until midnight on weekends and from 5 until 11 p.m. on all weekdays.