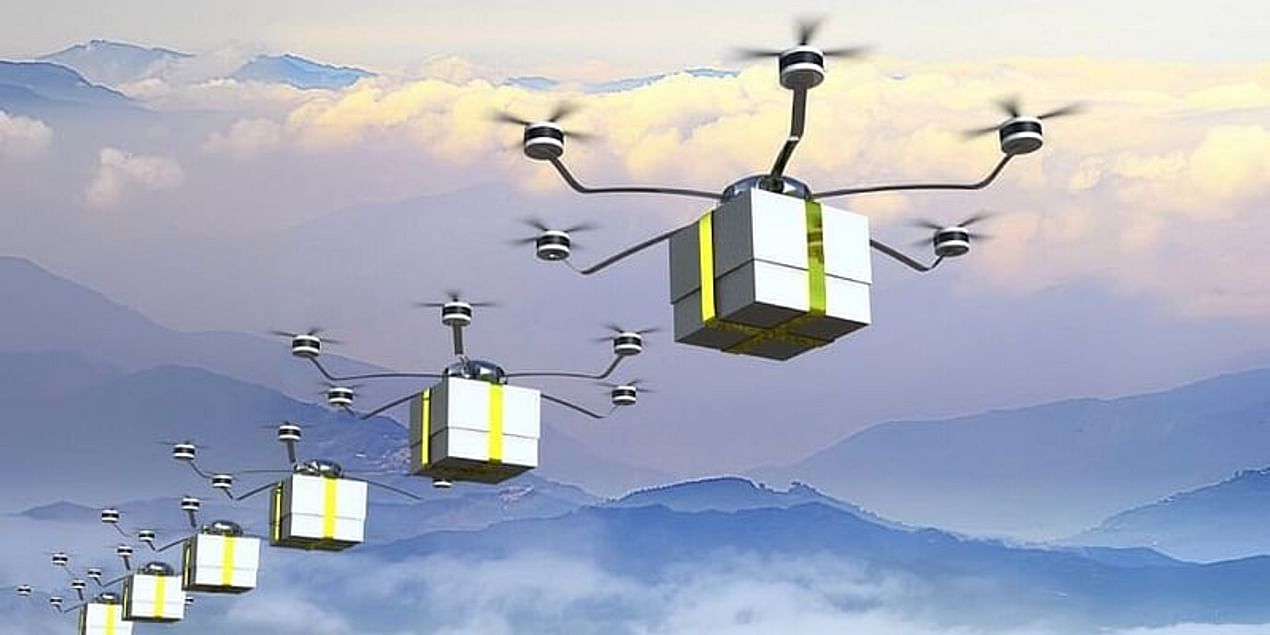 To evaluate the viability of drone-based medical deliveries in Kolkata, Flipkart Health will launch a new pilot with drone company Skye Air. 20 flights per day, carrying an average payload of 5 kilogrammes, will be made during the pilot's run, which will go until September 8.
The experiment, according to TechCircle, will use a hub-and-spoke delivery system to send medical goods from Flipkart's warehouses to its over-the-counter stores all across the city. The Skye One drone, which can cover 20 kilometres in 30 minutes, will be utilised. Skye Air asserts that it has flown more than 1,200 trips with it.
Additionally, Skye Air will test its brand-new BVLOS (beyond visual line of sight) drone, Artemis, for drone deliveries. It was unveiled in May and has a maximum speed of 100 kph for a duration of 90 minutes while carrying a payload of 6 kg.
While Covid has seen an increase in drone delivery pilots and partnerships, the government acknowledged this new reality earlier this month when it said it will not obstruct such tests.
A different business, Redwing Aerospace, announced a medical delivery pilot in Arunachal Pradesh on August 15. Skye Air has already announced similar pilots with Swiggy and Curefoods in the previous year. To and from the isolated town of Seppa, which is typically extremely difficult to reach, Redwing will be transporting medications and diagnostic samples.