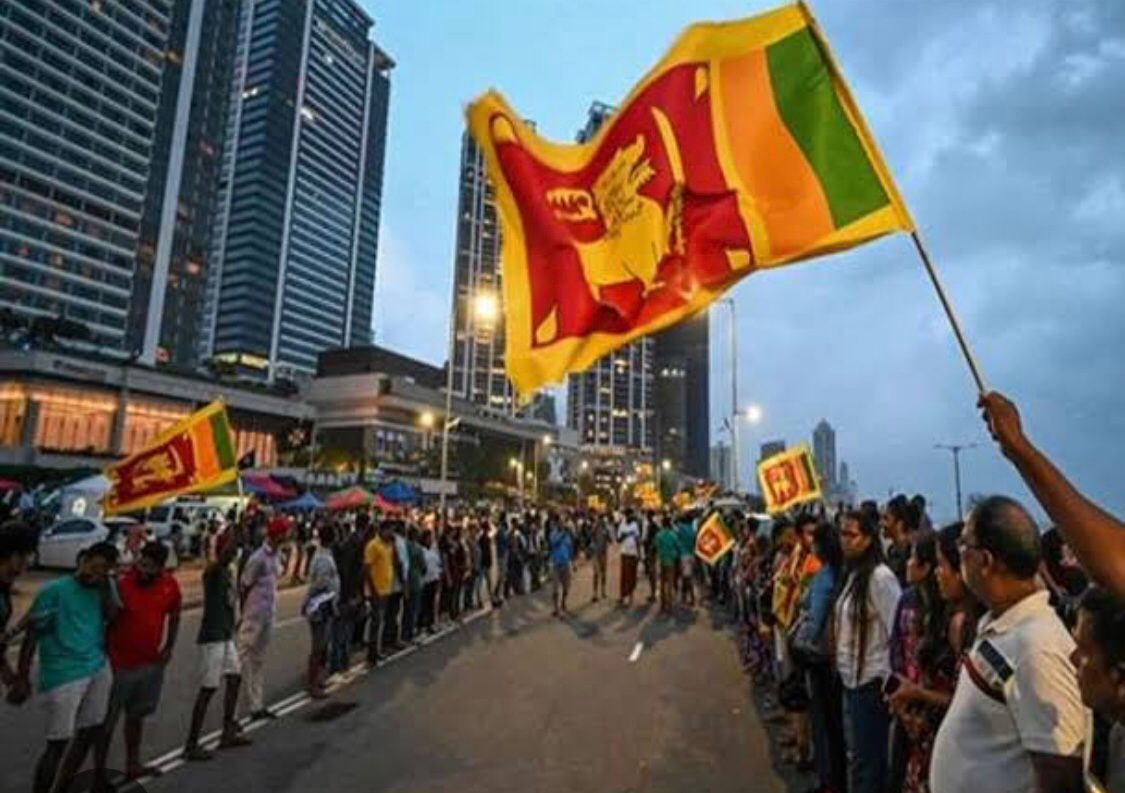 Sri Lanka is currently undergoing the worst economic crisis since its independence in 1948, with the past of this country, it's not surprising for the country to hit its limits. Sri Lankan government is not able to provide enough fuel for essential public services like buses, trains and medical vehicles, and other mediums of public transportation, as a result, protests started in the country's capital Colombo, in mid-April in the country's capital Colombo. The lack of fuel causes the price of fuel and other complementary products to increase at a rapid rate; as a result, inflation is currently running at 54.6%.
The Sri Lankan government is also unable to provide other basic daily essentials like food and medicine due to this, critical surgeries had to be canceled.
The fundamental problem of Sri Lanka is that it imports more than it exports, it spends more than it earns, and there is also a trade deficit and budget deficit. Instead of trying to narrow down the deficit, the country expanded its debt. Former President Mahinda Rajapaksa took out significant foreign loans to compensate for military costs after the civil war ended in 2009. After undergoing one of its worst economic catastrophes, the government had no option but to resort to engaging itself to establish flamboyant structures to attract tourism and reward cronies. In 2019, 3 churches were bombarded, known
as the Easter bombings not only that but also that same year Sri Lanka like many other countries in the world was hit by COVID-19, these events ravaged tourism, Sri Lanka's main source of foreign revenue. Making it worse, in 2021, Gotabaya decided to ban chemical fertilizers in hopes to make Sri Lankan farming "all organic", Sri Lanka's main export crop tea was dilapidated, this move also went out and kill the output of white rice which is a staple in Sri Lanka and its production fell by 50% thus leading to food shortage.
Sri Lanka avoided forming closer ties with India and instead it preferred making closer ties with China. They used bilateral debt to fund infrastructure and expand the Lankan military. Sri Lanka depends on tourism for 13% of its GDP and tourists are also a source of foreign currency. By 2021 Sri Lanka's revenue was down to 2.8 billion dollars as against 7.5 billion dollars in 2019. So, by 2021 the revenue by tax had fallen, agriculture production which accounted for 8% of its GDP had also fallen, tourism revenue had fallen so had remittances and to top it all there was a raging pandemic. Sri Lanka has 1.96 billion dollars and not to mention, and Sri Lanka has about 8.6 billion dollars in debt payments that are due this year.
To top it of Sri Lankan President, Gotabaya Rajapaksa fled the country on July 13, this leaves the government in further disarray.
Author – Kartavya Jain
The Doon School.