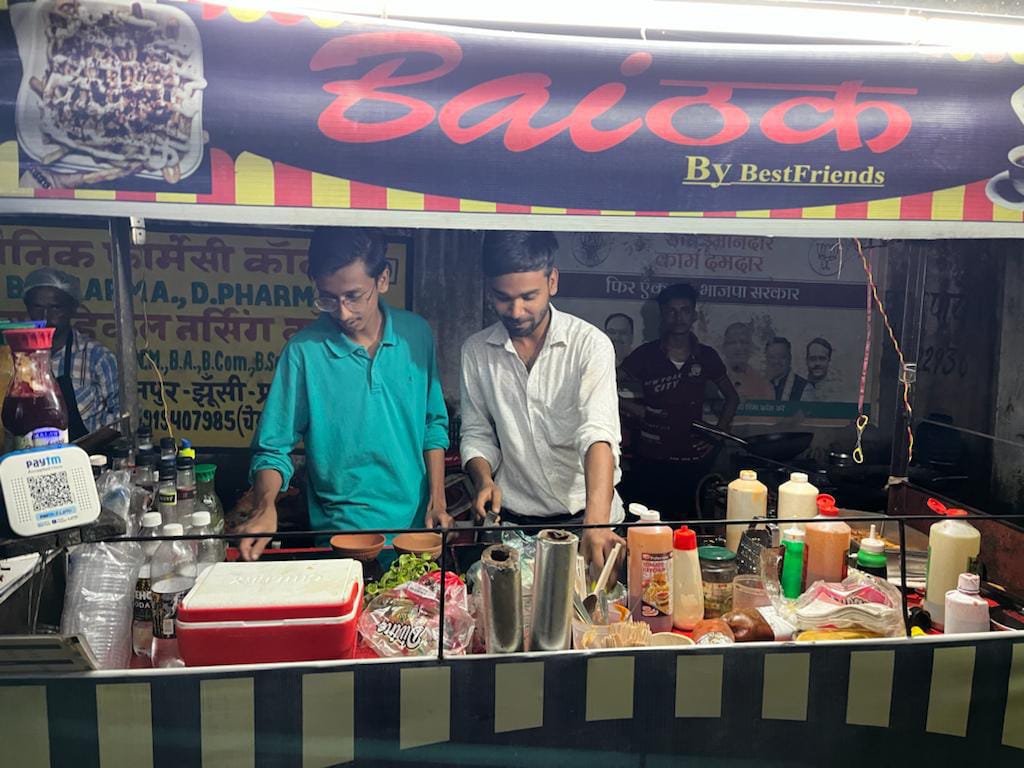 If you set your mind on something, no one can stop you from achieving it. Prayagraaj's Faizaan has proved it by starting his journey from a roadside cafe to opening a high end cafe at Vrindavan tower, situated in the premium market of civil lines Prayagraaj.
It's a story of a middle class boy who has started his entrepreneur journey in 2018 from private tuitions along with his graduation.
He has started his own coaching institute in 2019 which was running successfully along with the private tuitions. Overall faizan was earning well from his teaching profession but then covid came which had obviously affected his coaching as well as private tuitions.
In the Corona period, both tuition and studies were affected which has provoked him to start his own handcart business with his childhood friend Sajid, who is now his business partner too. It was his hard work and dedication that he has his own restaurant today.
After the tuition got affected in corona, Faizan had nothing for business. Taking the formats from the streets of Delhi for a few days, he started serving food items of good restaurants to the people at low prices. He also struggled for a few months on his first handcart in Ashok Nagar.
After Corona, Faizan, along with his friend Sajid, started the business of fast food on a handcart named 'Baithak' in Ashok Nagar locality. In the beginning, the shop did not run well, he then himself indulge into it after the 2nd lockdown and had done changes in the Menu. Some Mocktails, different types of sauces and many more unique items was their in the list.
After becoming famous on social media, The business started going very well on the cart, now the first high end restaurant is going to be in the city. Faizan says that due to the unique food item people liked it a lot.
Turning point came when the food blogger of social media started making the items of their cart viral. Soon, Faizan's café started running and today he has become the owner of his own restaurant. He also has a good number of followers on his internet media pages.