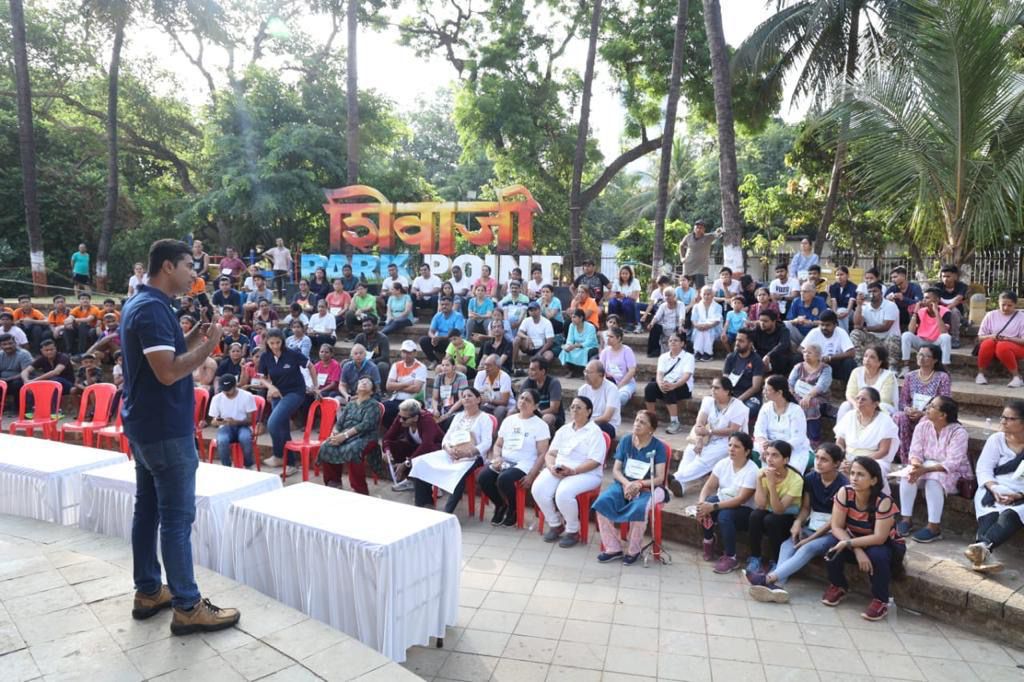 Mumbai, June 06, 2023: Mumbai's leading real estate developer Sugee Group, in collaboration with Maharashtra Nav Nirman Sena (MNS), which also works for the preservation of the environment by undertaking beach cleaning and other environment protection initiatives, organized a Walkathon with a motto 'Walk for Climate Change' to observe the World Environment Day, which is being celebrated worldwide on 5th June 2023.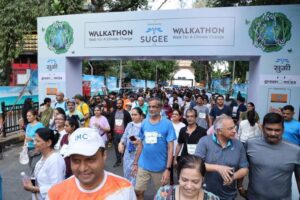 The initiative was jointly organized by Sugee Group and MNS to involve people from every sphere of life to build awareness around the gravity of the issue of climate change and engage in a meaningful dialogue to explore individual and collective solutions to resolve the problem.
The Walkathon organized in Dadar Mumbai today witnessed the participation of about 2000 people from all age groups and from all walks of life. The participants citing slogans and carrying placards exhibited the messages to create further awareness about the grave situation of climate change and its impact on our lives.
Commenting on the initiative of the Walkathon to create community awareness, Mr. Nishant Deshmukh, Founder & Managing Partner, of the Sugee Group said, "We all have been facing the erratic climate change situations, be it unseasonal rains, rising temperatures, rising sea levels, extinction of species, melting of glaciers and so on. Our Planet's climate is deteriorating and the results are visible to everyone. It is better to acknowledge and act today than tomorrow, as the peril is on the anvil. Being a sensitive organization to the environment, we have supported this initiative of Walkathon to sensitize people so that each one of us could do our bit to reduce the carbon footprint, as one of the measures to mitigate the impact of climate change."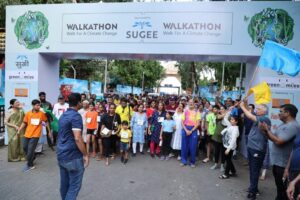 Mr. Jay Shringarpure, President Environment Wing of Maharashtra Navnirman Sena said, "We undertake various environment conservation & protection initiatives like beach clean-up drives, nail-free trees programs, plastic recycling, etc as a part of our objective towards creating a better environment. In order to bring the community together for a common issue of climate change, we organized this Walkathon by appealing to the people to walk for Climate Change. Sugee Group has always been very supportive of us, as we share a common passion towards environment conservation."
Sugee group has been partnering with Maharashtra Nav Nirman Paryavaran Sena for the last six years on various environmental and social campaigns such as Beach Clean-up, Plastic Recycling, Tree plantations, etc
MNS, on the other hand, has managed to engage with more than 80,000 volunteers in beach clean-up campaigns and has cleared more than 9,000 tons of plastic and other waste from beaches all over Maharashtra to date. It has been awarded three records by the Limca Book of Records for its beach clean-up program last year. Today, it has been conducting beach clean-up activities at least twice a month at 40 beaches across the coastline of Maharashtra.
With its Plastic recycling program, MNS has recycled more than 1,000 tons of plastic, collected from residential complexes all over Mumbai. Further, the Nail–Free Tree program has seen huge success where it freed more than 2000 trees from nails, wires, banners, and other metal objects giving them a new lease of life. It has also done more than 1500 plantations to date as a part of its various plantation drives across the state.
Website: https://www.sugeegroup.com