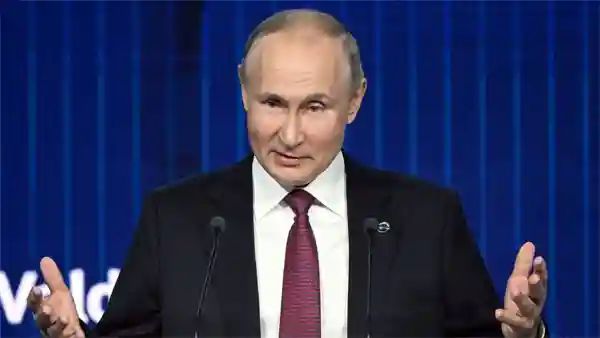 Vladimir Putin, the president of Russia, was all praise for India and Indians, praising their intellect and ambition.
In addition, he said that India has a lot of potential and would undoubtedly provide exceptional development outcomes, according to a translation of Putin's remarks by Reuters.
President Putin highlighted India's potential while speaking on Russia's Unity Day. There is no question, he claimed, that India will attain tremendous development results.
Let's take a look at India, a nation of gifted, motivated individuals that have a strong desire for self growth. India will undoubtedly produce spectacular outcomes.
Additionally, President Putin discussed colonialism in Africa, India's potential, and how Russia has a distinctive history and civilisation. According to Putin, Western empires pillaged Africa.
To a great extent, the level of prosperity that has been achieved in former colonial powers is grounded in the robbery of Africa. Everyone knows that. Yes, actually, and researchers in Europe don't hide this. That's how it is. They say it was built on the grief and suffering of the African peoples to a significant extent – I'm not saying entirely, no – but to a significant extent the prosperity of the colonial powers (was built that way). This is an obvious fact. Robbery, slave trade – of course," the Russian President said.
He said that Russia was a multicultural, multireligious nation with a distinct civilisation and culture. However, he went on to say that his nation is fundamentally a part of European culture and is associated with it through religion.
He continued by saying that Russia developed into a big world force by being a multinational state with multiple confessions. According to Putin, this is where its singularity rests, making it a really unique civilisation and culture.