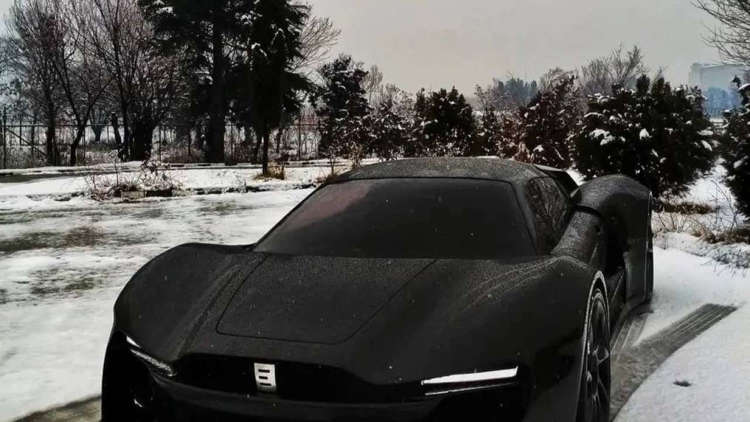 What is Mada 9 supercar?
An unexpected car was launched in Kabul while we were busy covering the latest releases at the Auto Expo, and it practically set the internet on fire. We are discussing the "Mada 9," the first supercar produced in Afghanistan under the Taliban. It is accurate to say that 30 engineers from the ENTOP automobile design studio and the ATVI in Kabul have built the nation's first supercar. Here is all the information we have about the Mada 9.
The engineering team has spent more than five years developing the Mada 9, which is currently in the prototype stage. Currently, it is powered by Toyota's 1.8-liter DOHC 16-Valve VVT-i, 4-cylinder petrol engine, which debuted with the 2004 Corolla sedan generation. The many implementations of this engine in Toyota automobiles produced between 166 and 187 horsepower in stock form. The exact figures are unknown because the Mada 9's power mill has been altered.
By the time a production version is ready, the Mada 9's gasoline engine may be replaced by an electric drivetrain, according to Afghanistan's TOLO News. Abdul Baqi Haqqani, the Taliban's Higher Education Minister, is quoted as saying during the Mada 9's unveiling that the supercar demonstrates the Taliban government's commitment to educating its populace in both religion and contemporary science.
The Mada 9 has not yet been given a launch date, however it is anticipated that it will first be offered in Afghanistan before expanding to other regions.
What do you think about the first supercar produced in Afghanistan?
Will you purchase one? In the comments, please.