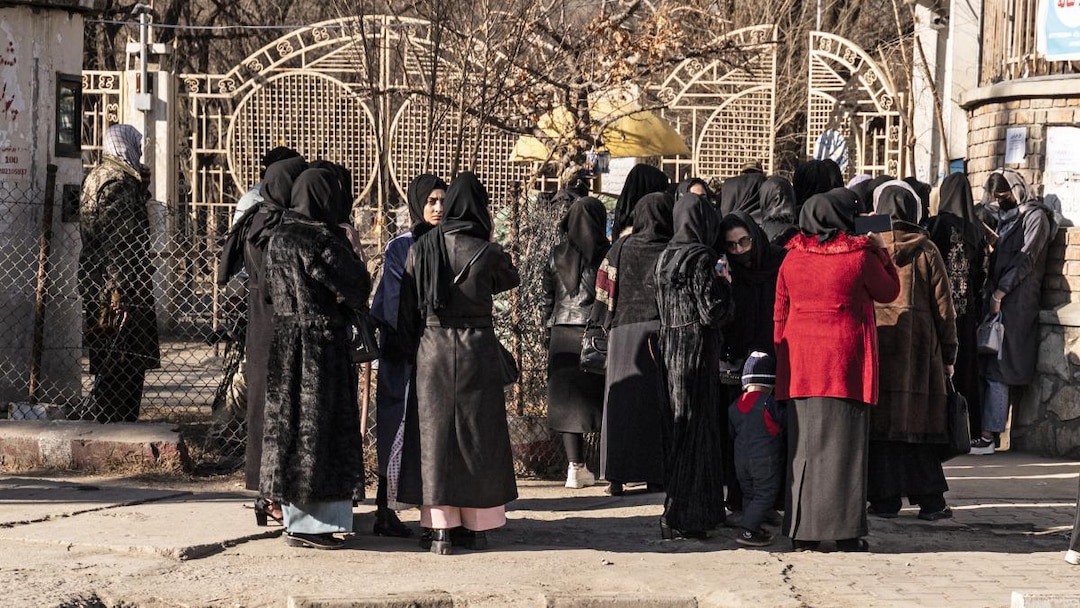 Taliban spokesman Zabiullah Mujahid said in a statement that lifting restrictions on women is not a priority for the group, according to Khaama Press, despite the ongoing violations of Afghan women's rights under the Taliban regime, including their ban on attending universities and working for non-governmental organisations (NGOs).
The Taliban declared on Saturday that it would not tolerate any behaviour that contravened Islamic law and that any concerns about limitations on women's rights would be addressed in accordance with the Taliban's established policy in the nation.
According to a statement made by the Taliban's top spokesman, Zabiullah Mujahid, "The Islamic Emirate seeks to regulate all subjects in accordance with the Islamic Sharia, and the ruling government cannot tolerate anything against the Sharia in the country," according to Khaama Press.
The Taliban's most recent attempt to forbid women from working for NGOs triggered demonstrations from female university students and activists in several parts of the nation, as well as widespread condemnation on a global scale.
Khaama Press reported that a number of foreign governments, including those of the United States, the United Kingdom, Germany, the European Union (EU), the United Nations (UN), the Organization of Islamic Cooperation (OIC), and other international aid organisations, strongly denounced the action and urged the Taliban caretaker government to lift the ban and allow Afghan girls and women to continue their education and work with NGOs.
According to a UNICEF assessment published in August, the absence of secondary education for girls in Afghanistan has cost the economy at least USD 500 million, or 2.5% of GDP, during the past year.
According to Khaama Press, Zabiullah Mujahid also pleaded with Afghanistan's allies and foreign assistance agencies to comprehend the country's religious requirements and refrain from linking humanitarian aid to politics.
On January 13, 11 nations urged Afghanistan's Taliban government to lift all restrictions on women and girls, allowing them to return to public life, pursue an education, and find employment.
However, the Taliban government has not shown any signs of changing its relatively stringent policies regulating women's movement, employment, and education in the nation.
According to Khaama Press, the Organization of Islamic Cooperation (OIC), an intergovernmental organisation made up of all nations with a majority of Muslims, has rejected the Taliban's assertion that the way they treat Afghan women and girls is in accordance with Sharia law.
OIC has frequently urged Taliban leaders to abolish gender-based restrictions and grant Afghan women and girls access to their inalienable fundamental rights, including the right to an education, the right to employment, and the right to be seen in public.