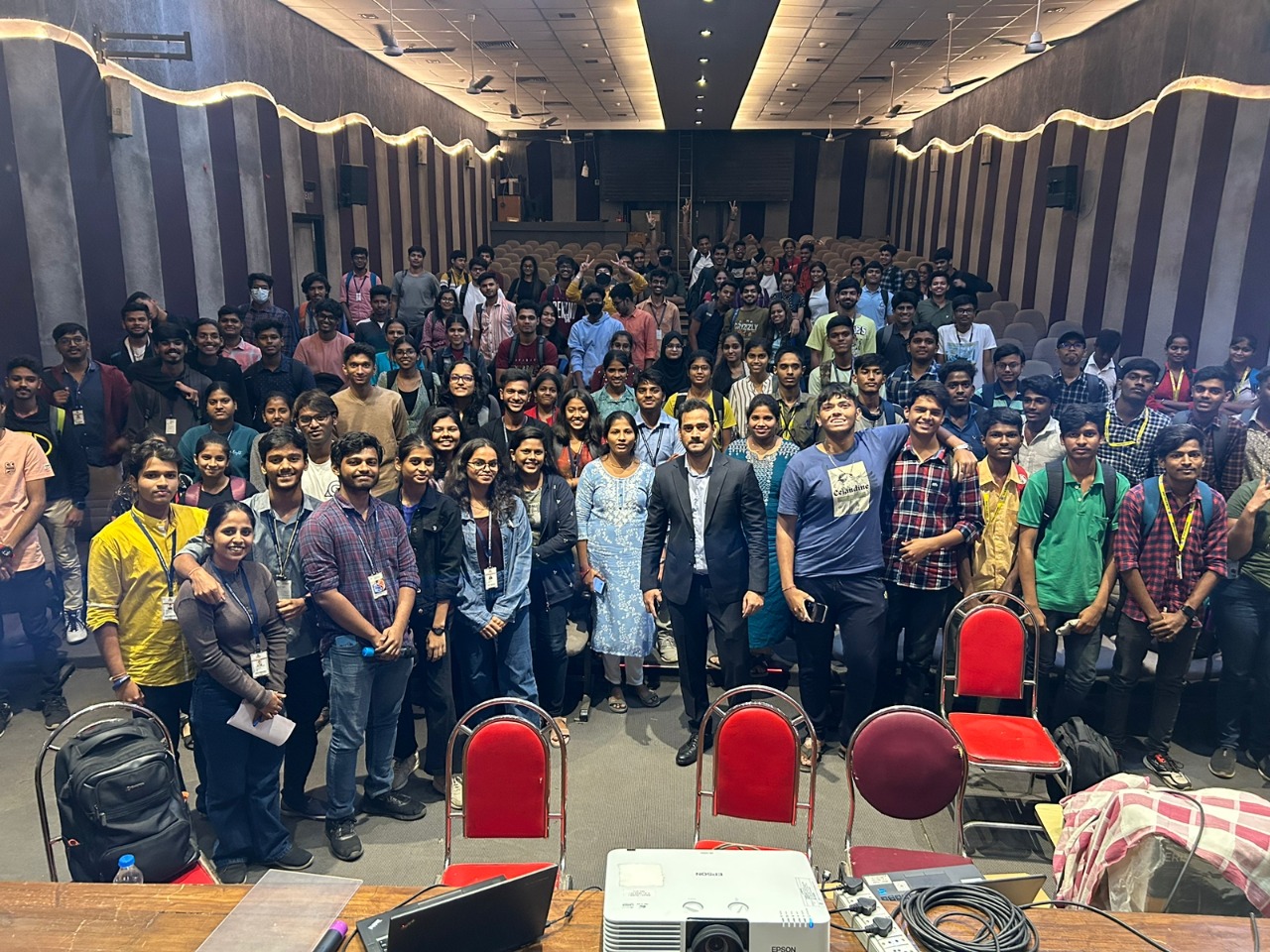 The computer science department at Ramnarain Ruia Autonomous College in Matunga, Mumbai, hosted a seminar on a critical topic: cybersecurity. This seminar was part of TECHSTORM, Ramnarain Ruia College's intercollegiate techfest in collaboration with Axximum Infosolutions. This interactive seminar was led by Mr. Azhad Shaikh, the founder of Axximum Infosolutions.
This intercollegiate seminar was organised for all students in each college, from juniors to seniors. Students from various colleges registered and attended in large numbers. This interactive session focused on today's critical issues, such as how to secure our devices, how to protect ourselves from hackers, and how to build a career in cybersecurity. Mr. Azhad sir guided us in a very communicable manner on how to be secure and how to use Cybersecurity for the benefit both of ourselves and our society. He demonstrated live how a mobile device can be hacked using one of the students' devices, and how a hacker can access our sensitive data. They also demonstrated how to identify various vulnerabilities in various websites.
Mr. Azhad taught us how to be effective Ethical Hackers and how to apply our skills precisely. Students from all colleges freely asked questions about cybersecurity and cleared up any misconceptions they had. Every seminar attendee was blown away by the demonstration of how the field of cybersecurity works, how hacking occurs, and how we can prevent it. Finally, Ramnarain Ruia College expressed gratitude to Axximum Infosolutions and Mr. Azhad Shaikh, sir, for delivering this lively seminar as part of their annual departmental fest TECHSTROM.