In the world of entrepreneurship, sometimes the most unexpected ideas can lead to extraordinary success. Such is the case with Radhika Mittal, a marketing and communication professional who discovered the power of her doodling skills and transformed it into a thriving e-gifting enterprise known as "Girl Who Loves Pink."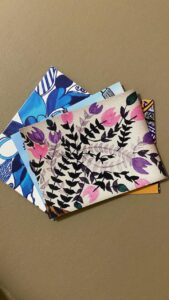 The Birth of an Artistic Venture
It all started during those mundane board meetings where Radhika found solace in her doodling. To her surprise, she realized that some of her doodles turned out exceptionally well. With an entrepreneurial spark ignited within her, she decided to market her art. In 2020, Radhika took a leap of faith and invested INR 20,000 to establish her gifting enterprise.
To showcase her creations, Radhika set up a website where she displayed her doodles. Initially, she focused on casually doodling on glass jars and transforming them into unique lamps and eye-catching coasters, which she gifted to her colleagues. However, it was when Radhika started printing her doodle designs on diaries, coasters, and bookmarks that her venture truly took off. These products quickly became bestsellers, propelling the brand, "Girl Who Loves Pink," into a full-fledged gifting enterprise.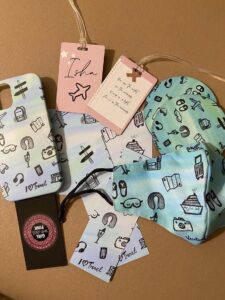 Art Transformed into Utility Products
With the growing popularity of her brand, Radhika expanded her offerings beyond doodle prints. The second wave of the COVID-19 pandemic brought forth a new opportunity for innovation. Radhika began designing face masks, turning them into fashion statements. She even started customizing designs based on individual preferences. Today, "Girl Who Loves Pink" flourishes as an enterprise renowned for its quirky and beautiful art in the form of utility products for both home and work.
The product range of "Girl Who Loves Pink" encompasses bookmarks, calendars, coasters, personal diaries, greeting cards, mobile covers, pop sockets, multipurpose mats, note pads, playing cards, pocket notepads, travel tags, wall art, and various other unique gifts.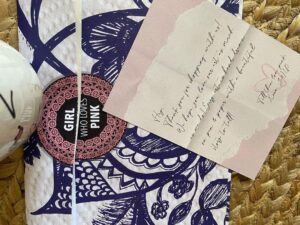 The Artistic Touch of Hand-Drawn Designs
One of the most exceptional aspects of every product from "Girl Who Loves Pink" is the personal touch it carries. Each drawing is meticulously hand-drawn on pen and paper before being reproduced in print according to the client's request. The designs span a wide range, from gorgeous flowers and intricate mandalas to forest foliage, abstracts, neon strokes, and Aztec influences. This artistic diversity finds expression on different media, creating an array of visually stunning products.
Radhika's mission is to offer every customer a personalized gifting option at an affordable budget. She aims to cultivate an appreciation for art among her customers, guiding them to select gifts that truly reflect their personalities. The emphasis is on creating thoughtful, beautiful, and useful gifts that leave a lasting impression.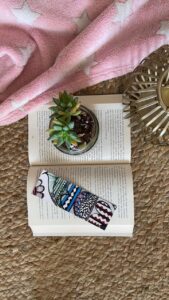 Building a Strong Online Presence
Understanding the significance of a robust online presence in the digital age, Radhika is actively working to expand her reach. While she has already established a strong connection with clients through her Instagram account (https://www.instagram.com/gwlpshop), her next goal is to build a presence on major e-commerce platforms. This expansion will enable her to cater to a wider global audience and enhance the variety of design offerings in her inventory.
To explore the wonderful world of "Girl Who Loves Pink" and show your support for this talented womanpreneur, visit their website at https://girlwholovespink.in/. Prepare to be amazed by the artistic brilliance and unique gifting options that await you.
Radhika Mittal's journey from a bored doodler to the founder of "Girl Who Loves Pink" demonstrates the power of passion and creativity. Through her innovative enterprise, Radhika has successfully transformed her love for doodling into a flourishing business venture. With hand-drawn designs and a commitment to personalized gifting, "Girl Who Loves Pink" continues to inspire art enthusiasts and gift seekers alike. As Radhika sets her sights on expanding her online presence, her brand's influence is poised to reach new heights in the world of e-gifting.