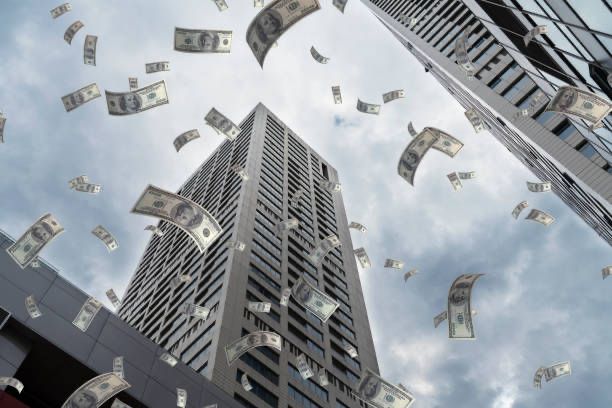 " Absolute Power corrupts Absolutely "
Corruption is a vice that has been familiar to humanity since the unknown passage of time. It has been the key factor in making huge empires crumble and slowly fade away into the dark abyss of nothingness. It is a sort of cancer, one that eats away the citizen's faith in democracy or the higher authorities and demolishes the very instinct for innovation & creativity. Corruption is basically "the sin of greed".
So how do we define corruption? In our minds, various images emerge as corruption can be interpreted in countless unimaginable ways. For some, corruption is just another type of tyranny whereas for others it is at par with cruel government rule. On the flip side, it is also a struggle that is commonly met by a man or woman every day in their life to maintain their fundamental rights and benefits as humans granted by the constitution. Corruption in corporate and public life is a means of obtaining personal benefits through illicit and unlawful means along with the abuse of public offices and property. Private-sector corruption is also emerging by leaps and bounds in these recent unlawful times, it is infamous and many agree that it is related to making unjust profits by exploiting employees and consumers while escaping and deceiving government regulations. Corruption exists in every sector and at every level in every country in every government in the world, large or little. People in the public and private sectors resort to corrupt methods and unfair means to complete their major and minor tasks yielding short-term benefits. The reason behind this is that people are lazy and ignorant and want to make a lot of money without putting in the tiniest bit of effort. Corruption is also greatly seen in present-day politics and has been a key factor in manipulating elections and playing a major role in developing or defiling policies for the personal gain of a few individuals influenced by personal monetary gains.
This just goes on to prove to us that mankind is still a slave to materialistic belongings, it shows that we as a whole are nothing but beings that crave fiscal satisfaction and that our species as a whole is a slave to money. Forms of corruption vary, but they usually include bribery, lobbying, extortion, cronyism, nepotism, parochialism, patronage, influence peddling, graft, and embezzlement. Everything including the basic misuse of power and authority, and improper and frequent unlawful conduct intended to secure a benefit for oneself or another can also be corruption.
It is safe to say that corruption is the greatest vice that has been manifested in humanity. It is like a virus, an organism that stays in a body and exponentially multiplies itself under favourable circumstances resulting in chaos and dismay.
Corruption has uncountable cons. It gives birth to dishonesty and starts parallel economics, and starts a never-ending cycle with constant circulating supplies of black unauthorised money. Furthermore, Corruption erodes and massacres the trust we have in the public sector to act in our best interests. It also fritters away the honest taxpayer's contribution, the general taxes that have been earmarked for important community projects. Leading to the understanding that we must learn to put up with poor-quality services or infrastructure, or we miss out altogether.
Corruption encourages wastage and misuse of scarce resources and increased theft. It can also entrench elite privilege and promote inequality among the common population, resulting in undermining institutions of accountability with everlasting consequences.
After enough destruction has been caused, the emergence of the technology and modernised digital methods needed to reduce corruption to a certain extent will be witnessed. It has been observed that with the changing times, the methods of payment have also evolved with the added benefits of the online world, the implementation of online banking, E-business, online shopping, and online transactions has significantly contributed to this great cause of reducing monetary corruption as through online mode it is very difficult to maintain parallel economies being close to zero circulation of black money online. In the upcoming times, as more and more people have turned to online modes of payment and transactions, it is expected that such a time is not very distant when we will witness a free corruption society. The added benefit of turning to this online mode is that dishonesty is always caught quickly as there is a record of everything and every transaction including a digital paper trail that follows the cash everywhere with verifiable proof.
Through the medium of informative instances and experiences we have learned that" Nothing comes for free, everything is followed by a price tag". Corruption is no different, it too is followed by a price tag, heavy enough to put the entire humanity into debt. We foolishly chase short-term benefits and momentarily pleasure and are abandoning our future, our integrity, and our moral values. We have been blinded by greed and corruption and are on the very verge of abandoning our culture of honesty and pride. It's high time we wake up and pay the price for our blunders and our mistakes and realize that corruption is not our ally, it is our greatest enemy, and we must rise above as a whole and abandon our obsession with materialist values and with it our slavery for money.
Author – Tejas Agarwal
Welham Boys School