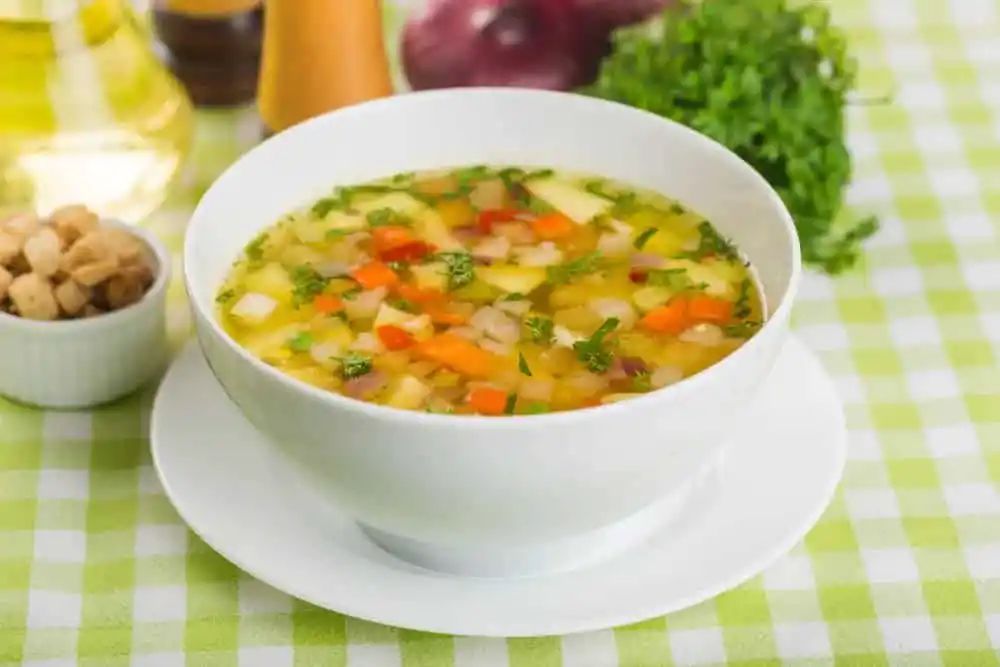 In addition to being flavorful, the broth in a soup should have the right viscosity to bind all the ingredients together. When the soup liquid is the right thickness, the texture entices you to return time and time again.
Sometimes letting your soup simmer will give you the texture you want. However, there are other circumstances in which a thickening agent for your soup is necessary. The characteristics of various soup thickeners differ, therefore your decision should be depending on the type of soup you're making. Some ingredients have a translucent appearance that works well for chicken pho or noodle soup. Others provide opacity that complements roasted tomato soup wonderfully. Some thickeners have flavour additives that are very strong, while others have no flavour at all.
Take into account any dietary requirements of those who will consume it before adding a thickener. Some of these components promote a low-carb diet, while others are vegan or gluten-free. Knowing which thickeners do what and when to apply them is a smart idea because just a teaspoon can make a significant difference. Don't worry if all of this is confusing you. We'll go through the best thickeners to employ for whatever type of soup you choose to prepare.
Flour Slurry
Adding flour is the most common technique for thickening homemade soup. It is imperative to realise that if you have never done this before, adding flour immediately to a hot liquid should be avoided. As an alternative, create a flour slurry. A bowl should be filled with a small amount of flour, around ¼ cup, plus enough hot soup broth or water to form a slurry that easily slides down a whisk's wires. Next, add your slurry to the soup while stirring, about one spoonful at a time.
Cornstarch
Despite being tasteless and lacking in nutrients, cornstarch may be a very useful ingredient in the kitchen. Because cornstarch has two times the thickening capacity of flour, some individuals choose to use it as a thickener. Cornstarch should be added to soup as a slurry, just like flour.
Use pasta water
You may have heard that adding starchy pasta water is necessary for thickening spaghetti sauce and "marrying" it to the pasta. When added to spaghetti sauce, correctly salted pasta water will provide the sauce flavour, seasoning, and starch. You can thicken your soup with that crucial final element.
Heavy Cream
A cream-based soup can be thickened most easily by simply adding more cream to it. If you are in the middle of a recipe and run out of heavy cream, you can use half-and-half. The main difference between heavy cream and half-and-half is the amount of fat in each.
Coconut Milk
Full-fat coconut milk is often called for in recipes as opposed to light coconut milk. While light coconut milk may be healthier, it isn't as wonderful because it has less flavour and viscosity than full-fat coconut milk. Light coconut milk isn't a very good thickener compared to full-fat coconut milk in this aspect, much like skim milk isn't a good soup thickener compared to heavy cream.