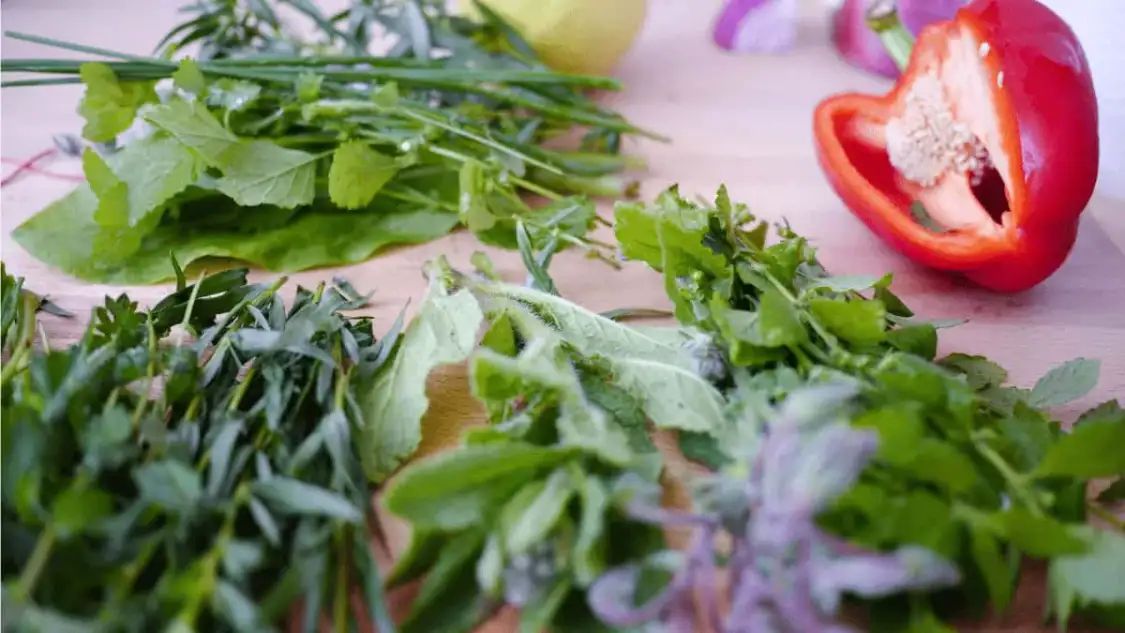 Fresh herbs are a wonderful way to add flavour and depth to food. While they deserve the credit bestowed to them in enhancing the taste of dishes, a little goes a long way in terms of flavour.
Herbs are frequently available in sufficient bunches at supermarkets and little roadside shops alike. Typically, only one or two handfuls of herbs are used while cooking, with the remainder remaining in the refrigerator until it is time to discard them.
You're herbs may start to wilt if you haven't had the opportunity to roll your hard-stemmed herbs (oregano, rosemary, and thyme) in soft paper towels or put your tender-stemmed herbs (cilantro, mint, and parsley) in jars of water. In the event that you happen to find yourself in a scenario with herbs you're guilty of wasting away, here's a few ideas to give them a second life.
Herb Sauce
Very often you may find yourself with bits and pieces of leftover herbs – a few sprigs of coriander, a handful of mint leaves or a couple of stems of basil that aren't enough on their own to put into food. A herb sauce, similar to a chimichurri, for days like these, is the way to go. You can make a small batch by blitzing together everything in a blender with some oil and store it in a jar. Freeze it for up to a month if you like and drizzle it on everything from grilled chicken to fish and even rice to whip up a delicious meal in minutes.
Olive Oil Cubes
Freezing herbs in an ice trays filled with olive oil not just apply as a practical solution to fresh herbs but also wilting ones. Wash and blanch your leftover herbs in hot water for a couple of minutes and dry them with a paper towel. Chop it finely and add it to ice trays and fill them with olive oil for cubes of flavour to add to sauces, stews, soups and vinaigrettes.
Herb Powders
Herbs tend to lose their moisture when exposed to too much oxygen in the fridge and have a tendency to dry quickly. When that happens, leave them out to air dry completely or stick them in a low oven for a few minutes before turning them into a fine powder. Dry mint or basil powder can enliven any kind of salad dressing or flatbread and is a great way to infuse flavour combined with the great taste of herbs.