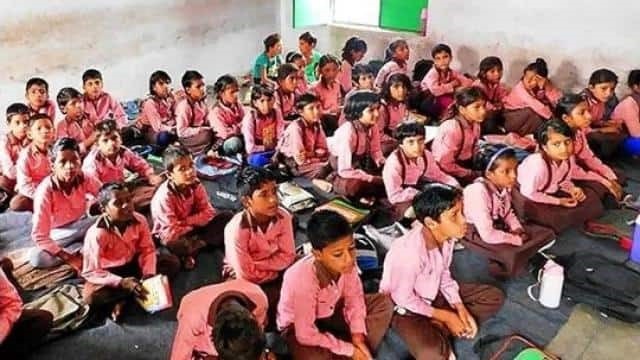 On Thursday, BSA Chandrashekhar took stock of the school in the case of Anshika, a class I student who was imprisoned for 18 hours in a government school in Dhanari police station area. He went to Anshika's house and met her and relatives. The family members complained about the school.
Realizing the seriousness of the matter, the BSA immediately suspended the head master posted in the school as well as two teachers. The service of Shiksha Mitra, who has been absent for a long time here, was terminated.
Gyan Singh's daughter Anshika went to school on Tuesday in the primary school located in Dhanari Balushankar Patti village of Dhanari area. She is a student of class 1. Anshika fell asleep in school. When the school overs, the teachers locked her and left the school. The innocent girl could come out on Wednesday morning at 8.30 am. How would she had spent 18 hours? Hearing this, the soul will tremble with fear. The girl kept on sobbing all night with hunger.
When the news of this matter reached the authorities, there was a stir. On Thursday, BSA Chandrashekhar took stock of the school. Many more complaints were made to him in the school. Villagers and students also complained about food disturbances. It is alleged that the children are not getting food according to the government menu. The BSA immediately suspended the school's headmaster Bhagwan Singh as well as teachers Vedpal and Satyapal in this case, while the service of Shikshamitra was terminated.
BSA Sambhal Chandrashekhar said that investigation has been done in this matter. Visited the spot and interacted with the children and parents. The negligence of the teachers has come to the fore in this. Along with the headmaster Bhagwan Singh, teachers Vedpal and Satyapal have been suspended. The education friends posted here are missing for a long time. They have been dismissed.