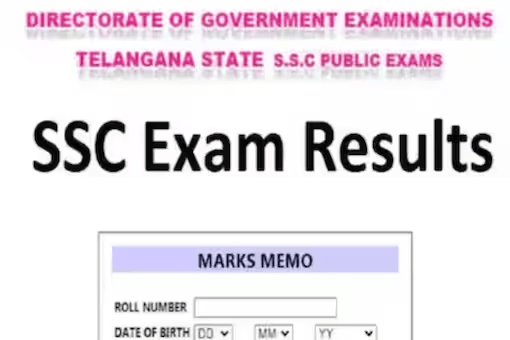 TS SSC 10th Result 2023: Check Telangana Class 10 Results online at the official website. Latest updates here.
A candidate must receive at least 35% of the possible points in order to pass the 10th grade exams (Representative image).
LIVE TS SSC 10th Result 2023 Telangana's SSC or class 10th results for 2023 have been made public by state education minister P. Sabitha Indra Reddy as of today, May 10. Students may access the Telangana Board SSC results online at bse.telangana.gov.in and bseresults.telangana.gov.in. Students can get the Telangana SSC results 2023 on the candidate site by entering their roll number and password.
The pass rate for this year is 86.60 percent. 4,19,000 of the 4,91,000 pupils who took the SSC exams have passed. This year, girls outperformed guys. Boys pass with an average of 84.68 percent, while girls pass with an average of 88.53 percent.
A applicant must receive at least 35% of the possible points to pass the TS SSC tests. Candidates need to earn 750 or more points to receive an A. Grade B is given to students who receive a score of 600 to 749. Students who score between 500 and 599 receive a C, whereas those who score between 350 and 499 receive a D. To pass the exam, PWD candidates must receive at least 25% of the possible points.
Telangana took its 10th grade exams from April 3 to April 13. 7,39,493 students in all took the tests. To pass the exam, candidates must receive an overall and subject-by-subject score of 35%. There have been recent reports of TSPSC paper leaks in Telangana. Therefore, the board authorities are checking the Telangana SSC papers twice to ensure error-free exam results.
The results of the TS SSC were released on June 30 in 2022. 90% of students passed the exam overall. A total of 5,09,307 applicants enrolled for the test, and 5,04,398 of them took the tenth exam. Last year, girls outperformed boys in performance. The pass rate for boys was 87.61 percent, compared to 92.45 percent for girls.