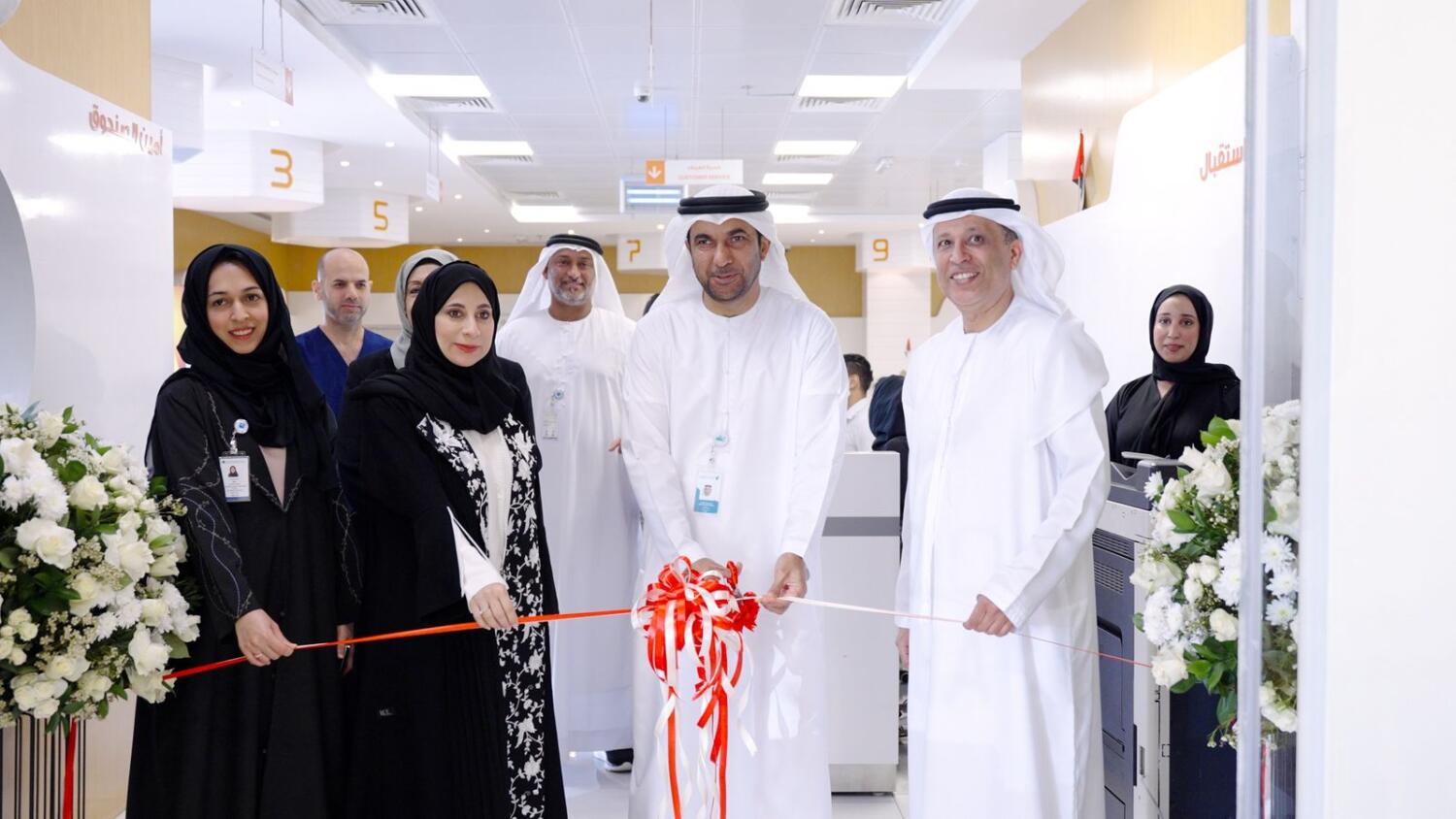 Both clients with appointments and walk-ins are welcome at the centre, which is open seven days a week from 9 am to 6 pm.
In Abu Dhabi's industrial Mussafah neighborhood, a brand-new illness prevention and screening facility has opened.
The project is a part of PureHealth's initiatives to provide quick, simple, and convenient visa medical check-ups and screening services. PureHealth is the largest integrated healthcare platform in the UAE.
Dr. Omar Al Jabri, the chief medical officer of the AHS, and Matar Saeed Rashed Al Nuaimi, the director general of the Abu Dhabi Public Health Centre (ADPHC), attended the center's inauguration.
Al Nuaimi emphasised that the emirate's leadership is dedicated to provide all community members the greatest preventive and curative healthcare facilities and medical services.
"The new visa screening centre will offer swift medical testing services for our residents throughout the week, which will go a long way in the rapid development we aim to achieve and help to improve the standard of living for every person in the emirate," the statement reads.
Rashed Al Qubaisi, chief corporate officer of PureHealth, stated that the organisation has been providing the community with care that meets the highest standards in accordance with the leadership of the UAE.
This truly embodies our objective to improve the healthcare ecosystem and provide high-quality, dependable, and convenient access to important medical institutions.
The health authorities, according to Dr. Al Jabri, want to make it simple for locals to receive high-quality curative, specialised, and preventive treatments.
Our first objective is to offer our clients accessible visa screening services, so we are constantly growing our network and opening our centres in places where the local population congregates. After opening our two centres in Al Wahda Mall and Mushrif Mall, we are teaming up with Tasheel and Tawjeeh to open our visa screening centres inside of their buildings, allowing locals to complete the entire visa process under one roof, said Dr. Al Jabri after cutting the ribbon on the brand-new facility inside Top Prestige Centre in Mussafah.
With a network of 16 illness prevention and screening centres dispersed throughout the emirate, AHS has been the main provider of visa screening services in Abu Dhabi since 2006. At some centres, AHS offers fast track and premium screening services in addition to routine visa screenings. Email [email protected] if your company is interested in scheduling the mobile visa screening clinic. The Seha Visa Screening app allows users to schedule an appointment.
The centre is open every day from 9 am to 6 pm and welcomes both scheduled appointments and walk-in customers.