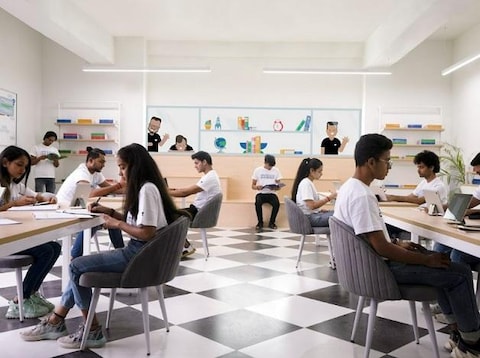 Unacademy, an edtech unicorn, introduced 50 brand-new, distinct teaching channels on Monday night, marking a huge step toward its goal of democratising education. This was made public during the inaugural 'Unacademy One' event, the SoftBank-backed company's signature gathering of the best instructors in the nation. For millions of Learners in academic and non-academic categories, the channels greatly increase accessibility.
A few of these 50 channels were created using the Unacademy's already-existing content categories. They signify Unacademy's entry into more contemporary areas, such as "Tick Tock Tax"—a forum to crack the JEE and debate the success stories of top rankers—and "Life After IIT."
According to Vivek Sinha, chief operating officer of Unacademy, "We are strengthening our commitment to democratising education and delivering a robust content strategy for learners who are seeking knowledge in novel and engaging ways." Furthermore, we are expanding our mission to include the greater community, and this is the perfect time to let everyone know about it.
Broad categories including NEET UG and JEE, UPSC and other post-graduation segments, bank, SSC, and defence are all included in the educational channels. The best educators will curate and provide top-notch content for students and aspirants across India on each channel. Dr. Anand Mani, Namo Kaul, Nishant Vora, Mrunal Patel, Ashish Arora, and Mohit Bhargava are a few of these outstanding professors.
"Expansion and growth are the two main directions in which Unacademy is moving. We are launching these channels for that reason. Over 250 of the best instructors will lead them, according to Karan Shroff, chief marketing officer (CMO) and partner of Unacademy. "Unacademy has more than 200 Youtube channels, and as part of the new effort, we are also focusing on regional channels."
According to Shroff, the project will also share lessons from both the top students and others who initially failed the examinations but eventually excelled. All GATE candidates would have access to high-quality content for the category, according to Unacademy, which also announced a partnership with GATE Academy. Umesh Dhande is now a Vice President, Academics, GATE & ESE on the Unacademy platform. Over 91,000 registered educators and over 99 million students are part of the platform's network. It provides instruction to students in 10,000 cities in more than 14 Indian languages.
Unacademy recently said that their core concept of frugality has been a focus. It wants to go public in two years and is concentrating on profitability. According to Gaurav Munjal, co-founder and CEO of Unacademy Group, the founders have accepted a pay reduction, and "some enterprises" are being shut down.
Munjal has previously stated that Unacademy might experience a funding dry spell for at least 12 to 18 months, and the business will reduce costs to get through the tough time. The company let go more than a thousand workers earlier this year.