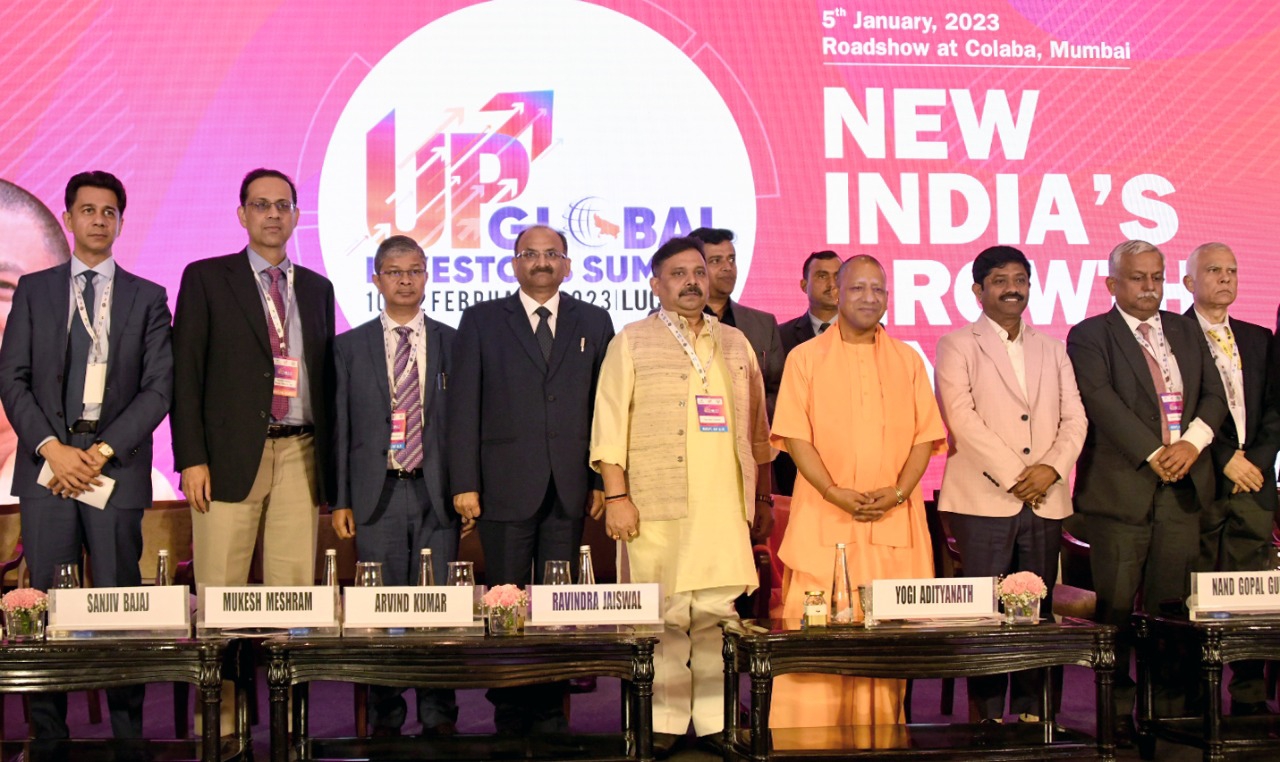 The state has set a target of USD 1 trillion and aims to be a major contributor to Prime Minister Narendra Modi's goal of making India a USD 5 trillion economy.
A team led by Assembly Speaker Satish Mahana and Animal Husbandry Minister Dharampal Singh showcased the state to investors in the United States and Canada over the course of three days, holding 51 government-to-government (G2G) and business-to-business (B2B) meetings.
"The path to a $5 trillion Indian economy passes through Uttar Pradesh," says Yogi Adityanath, Chief Minister of Uttar Pradesh, as he urged India Inc. to invest and establish a base there.
Prior to the three-day Global Investors Summit in February, the Uttar Pradesh government held roadshows in several countries and signed preliminary agreements worth Rs 19,265 crore with firms in the United States and Canada. There were 27 letters of intent worth over Rs 41,000 crores received, with eight proposals converted into memorandums of understanding (MoU).
Four strategic partnerships were formed as a result of the eight MoUs signed. According to a press release, the MoUs on the remaining 19 proposals is expected to be signed before GIS-23. The majority of the investment in the MoUs signed thus far will be in the logistics, defense, and aerospace sectors. Mobility Infrastructure Group plans to invest Rs 8,200 crore in the sector.
This will generate approximately 100 job opportunities in the state. Simultaneously, QSTC Inc plans to invest Rs 8,200 crore in defence and aerospace. This will result in approximately 200 new job opportunities.
Nand Gopal Gupta, Uttar Pradesh's Minister for Industrial Development, Export Promotion, NRI and Investment Promotion, briefed Chief Minister Yogi Adityanath on the upcoming road shows in various parts of the country in advance of the Global Investors Summit.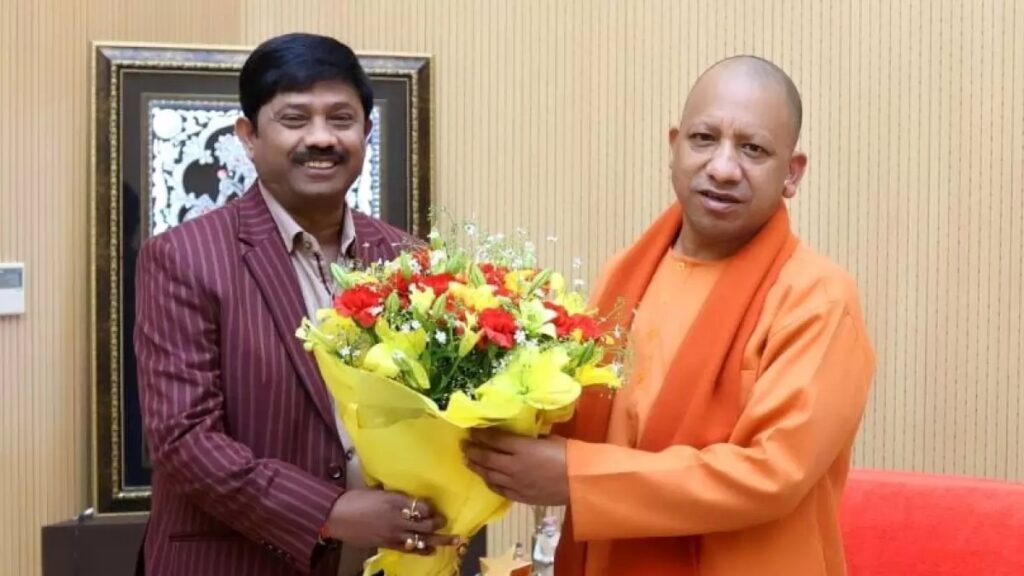 The minister was speaking to industry leaders at a roadshow launched by Chief Minister Yogi Adityanath in Mumbai ahead of the Global Investors' Summit, which will be held in Lucknow from February 10 to 12, 2023.
Nandi stated that the state government would be able to exceed the target of attracting investment at the GIS-2023 by obtaining a 20 lakh crore investment. The state government recently increased its investment target from 10 lakh crore to 17.3 lakh crore. The minister stated that the international roadshows held in 21 cities across 16 countries received a positive response, with investment proposals totalling over 7 lakh crore received.
The roadshow in Mumbai was attended by the country's leading industrialists, including Kumar Mangalam Birla, Chairman of Aditya Birla Group, Mukesh Ambani, Chairman of Reliance Industries, Gautam Adani, and Anand Mahindra, Chairman of Mahindra & Mahindra.
During his visit to Mumbai Yesterday, Uttar Pradesh Chief Minister Yogi Adityanath marketed his state as a safe investment destination and met with prominent Bollywood personalities, despite the fact that Maharashtra's Opposition parties had targeted him over his roadshow.
He assured industrialists that Uttar Pradesh would have strong law and order, free of fear and land mafia.
"You must have realized that prior to 2017, there were riots every other day; now, the state's law and situation are very strong. We formed an anti-land mafia task force and liberated 64,000 hectares of land from their grasp. Uttar Pradesh is well connected through roads, railways, and airways, which will benefit investors in connecting with the domestic and international markets easily. " says Yogi Adityanath, chief minister of Uttar Pradesh.
The chief minister is on an eight-city tour to promote the three-day 'UP Global Investor Summit 2023,' which will take place in Lucknow from February 10 to 12.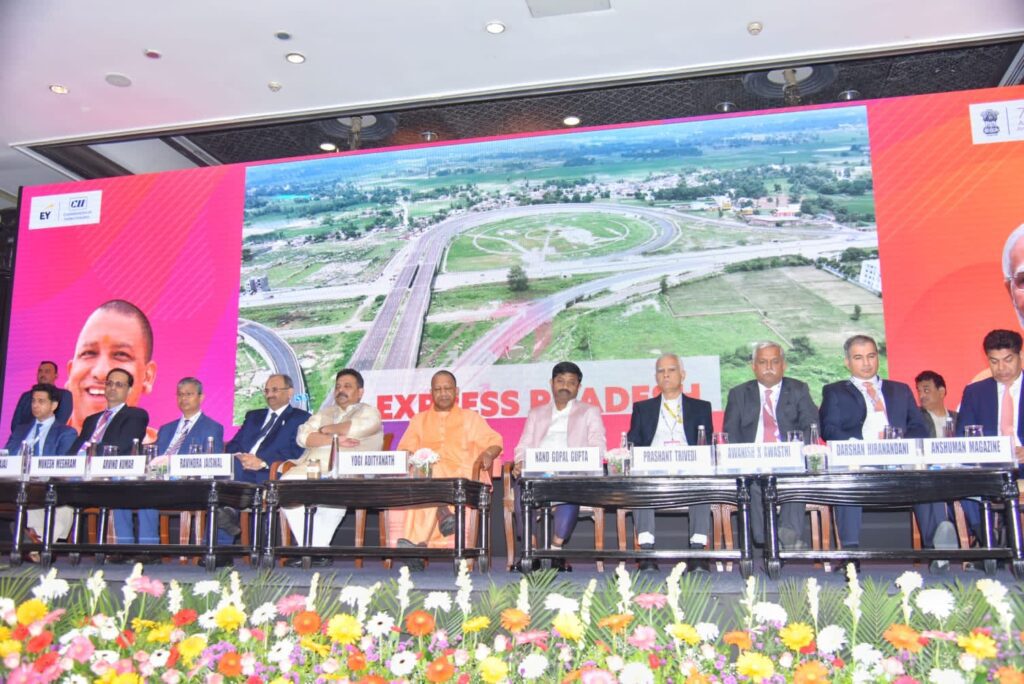 "Our team has already visited 16 countries and 21 cities in order to attract investors to the UP Global Investor Summit 2023. We have already received investment intent worth 7.12 lakh crore for the state. It will become the country's only state with five international airports. There are now nine airports in the country. Despite the fact that we were a landlocked state, the country's first inland waterway was built from the state to Haldia. Uttar Pradesh also has the country's largest rail network "
At a separate event in the city, the Chief Minister promoted Uttar Pradesh as a film-friendly state, inviting prominent members of the entertainment industry to explore his state as a film-making destination. The chief minister said while interacting with members of the Bollywood community here, "We have elected two members of your film fraternity as MPs, and we understand the issues you face and what needs to be done. Cinema plays an important role in uniting society and preserving the country's unity and sovereignty." According to Mr. Adityanath, Uttar Pradesh has emerged as a film-friendly state, which has been recognized at the National Film Awards and the International Film Festival of India (IFFI).
Among those in attendance were producer Boney Kapoor, Gorakhpur Lok Sabha MP and actor Ravi Kishen, Bhojpuri actor Dinesh Lal Nirhua, playback singers Sonu Nigam and Kailash Kher, actor Suniel Shetty, and filmmakers Chandraprakash Dwivedi, Madhur Bhandarkar, and Rajkumar Santoshi.