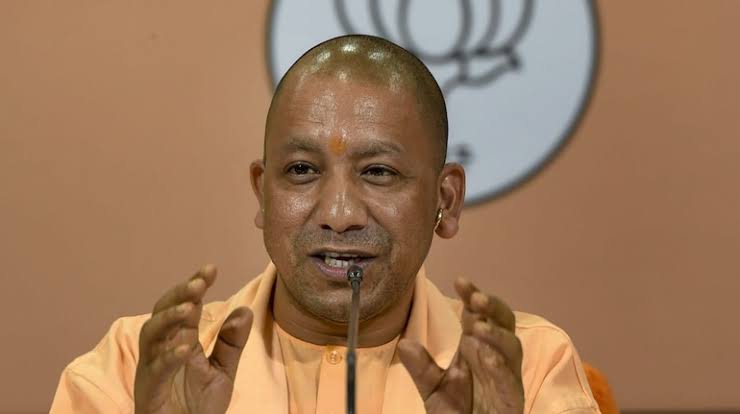 The Uttar Pradesh government has decided to ensure that terracotta craftsmen can easily access loans in an effort to further boost Gorakhpur's terracotta industry, which was previously restricted to the city's small villages but has now gained international attention thanks to Chief Minister Yogi Adityanath's efforts.
Through the Punjab and Sind Bank, financial support would be given to roughly 5000 craftsmen with the aim of strengthening the local terracotta crafts and traditional culture of Gorakhpur and promoting it internationally. In this regard, a meeting was held between the bank representatives and the CM Yogi in the presence of the ACS MSME Navneet Sehgal.
A goal was developed during the conference to give the bank loans to the craftspeople totaling Rs 25 crore. The Department of Micro, Small and Medium Enterprises (MSME), Uttar Pradesh, and the bank would collaborate closely on this.
During the conversation, the chief minister briefed the bank officials on the uniqueness of Gorakhpur's soil-craft terracotta and claimed that thanks to ODOP, terracotta has achieved worldwide renown and given rise to various job opportunities.
The state government, led by CM Yogi Adityanath, is working assiduously to give a platform to the indigenous crafts of every district through ODOP, ensuring economic prosperity and the creation of significant amounts of jobs, ACS MSME, Navneet Sehgal, said the bank officials.
According to Sehgal, there is a huge market for the a thousand different things that Gorakhpur's terracotta artisans are currently producing. Due to government initiatives, terracotta has also been given the GI (Geographical Indication) designation.
The Punjab and Sind Bank was also praised by ACS MSME for stepping up to offer loans to terracotta artisans, saying that doing so will significantly aid the artisans in growing their businesses.
The ODOP scheme has been recognised door-to-door thanks to the efforts of the Government of Uttar Pradesh, according to Dr. Ramjas Yadav, Executive Director of the Punjab and Sind Bank, who spoke at the event. He highlighted his satisfaction in closely collaborating with the state's MSME agency to provide loans for terracotta artisans.
Products made of terracotta can also be purchased online through numerous e-commerce websites. The number of individuals employed in terracotta crafts has increased about ten times since 2017.