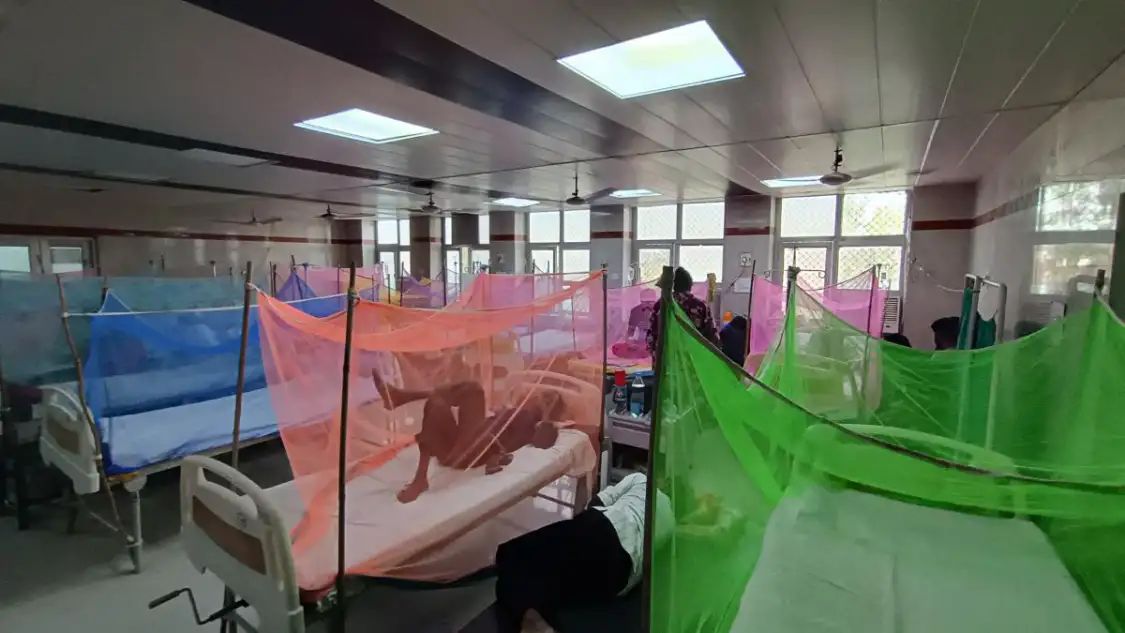 Due to the dengue outbreak, hundreds of patients are being treated in hospitals throughout many districts of Uttar Pradesh. In order to stop the spread of dengue, UP Chief Minister Yogi Adityanath instructed senior health department officials to finish necessary hospital amenities including beds and medications during a meeting on Thursday.
According to Brajesh Pathak, the deputy chief minister of Uttar Pradesh, the situation with dengue was under control and there were less instances this year.
"The CSC PSC level has issued a notice to physicians. The wards have plenty of beds available. People need to be clean. The local government is spraying larvae "The deputy CM continued.
Hospitals have been instructed to make alternate arrangements for beds in order to ensure that no patient returns home untreated, Brajesh Pathak emphasised.
Anand Ojha, Director of Lucknow Civil Hospital, stated to India Today that prompt treatment is required for dengue, mosquito eradication, mosquito prevention, and sanitation measures are crucial.
"One should visit a doctor right away if they initially complain of fever and body rashes," Ojha continued.
12344 tests were performed in the previous 24 hours, and 5666 of those cases were identified as dengue patients. According to the health department's records, 18000 instances of dengue have been reported since January 1 with two fatalities.
The most affected districts are Prayagraj, with 911 cases, Lucknow, with 749; and Jaunpur and Ayodhya, with 366 and 325 cases, respectively.