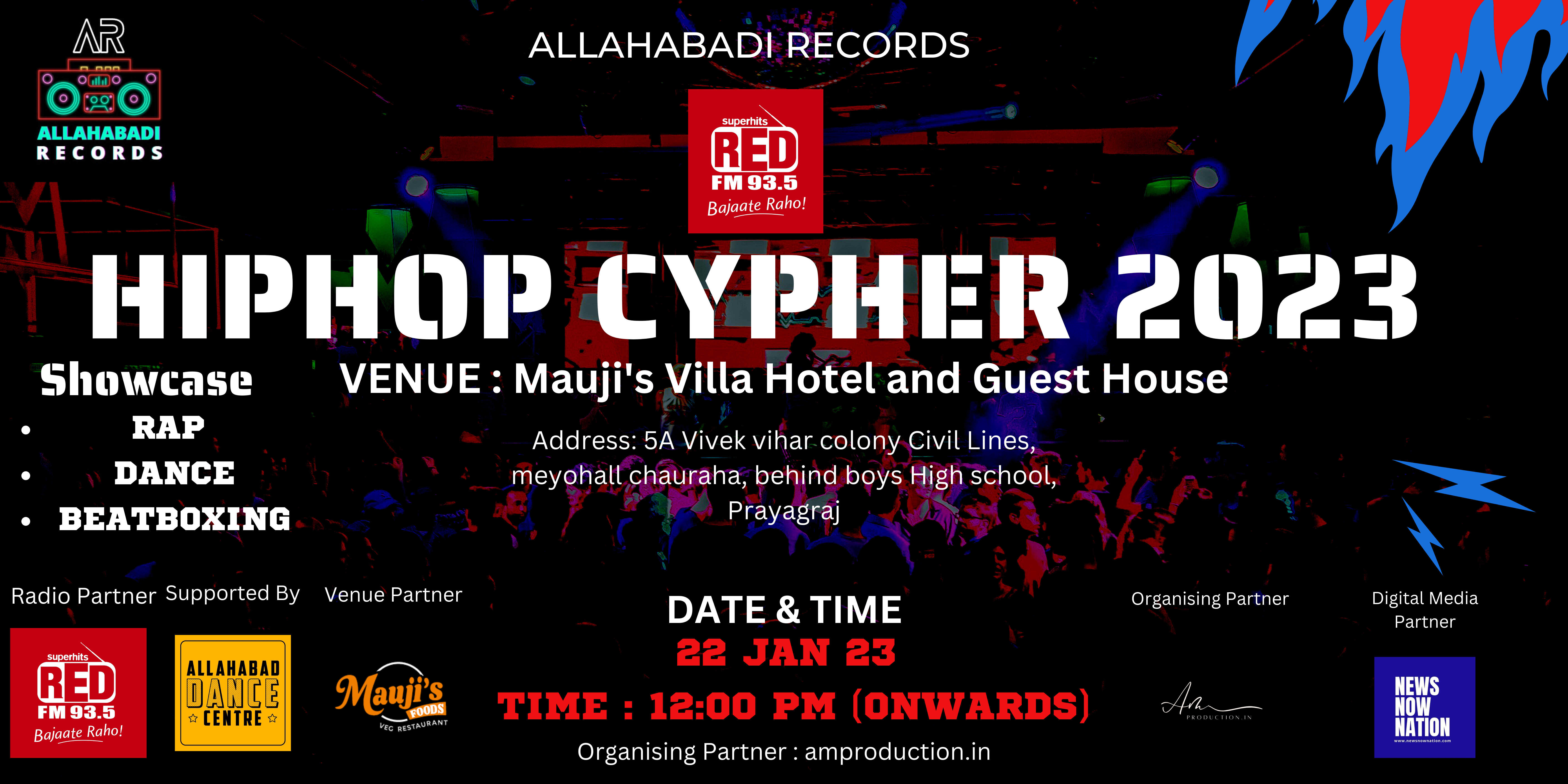 Along with much talked about culturally significant Magha mela celebration, on this Sunday the day of Magha Amavasya i.e. 22nd of January, 2023, another musical and artistic cultural event was celebrated by youth of Prayagraj at villa located in the locality of Civil lines in the city.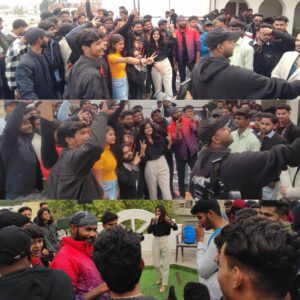 The initiative was taken by the Hip Hop music label Allahabadi records, and was supported by Red FM 93.5 as radio partner and NewsNowNation as their digital media partner.The Event saw a whooping number of enteries from Prayagraj, Varanasi, Mirzapur and Pratapgarh.
The event had put on showcase platforms for young Rap Artists, Dancers and beatboxers, the objective of the event was to gel up the artists to explore and enhance their respective art forms. The tagline of the event was " Flex your Swag" under Article 19(1)(a) of the Indian constitution i.e. Freedom of speech and expression. Therefore, the event was not only a showcase of art but was also to educate the youth regarding rights and privileges.
The event Hip Hop Cypher 2023 began at 12:30 with the theme song of the event composed by Abhi Music as music producer and performed by Valerio ( Pranjal Chaudhary) , which boosted the stage for upcoming first time performers. The event was hosted by Anchor Himanshu Tripathi and Rapper Hermit ( Uttam Mahajan) member of Allahabadi records.
The event also had popular influencers as special appearance, the most known was "The OG Crew" known for their humorous and witty reels on Instagram, this group is highly popular in Uttar-Pradesh , Bihar and also has a remote follower base across India. The group is led by Akash.kivani( Akash raja Mishra ) and Roasthouse11( Rahul Singh).
Other popular influencer faces were idollynegi ( Kanika negi) who has also been part of Dance reality Show on Television. The Rahul Singh , known stand up comedian of Prayagraj and Karan Kapoor travel blogger were also present to show their support for the first unique initiative in the city.
The energy was hyped up with the arrival of RJ shikha from Red FM 93.5. RJ shikha communicated with the participants and appreciated the event initiative.
The event concluded with the visit and motivating words by Gaurav Virendra Agarwal from NewsNowNation for Allahabadi records.
Team Allahabadi records-
The team Consists of VSA( Vindhyashakti) , Hermit ( Uttam Mahajan), Bunny Beatzz( Sharabh Mishra), Nirvana ( Nikhil Dwivedi), Abhi music ( Arpit Prajapati), Rapcore ( Shreyash Yadav), and Jay Pandey.
The team looks forward for organizing similar future event of large scale to interconnect this culture and artists throughout Uttar Pradesh.
Allahabadi records was thankful for all the participants attending and making this event a success.
And also expressed their gratitude to their supporting partners, Red FM 93.5 and NewsNowNation.