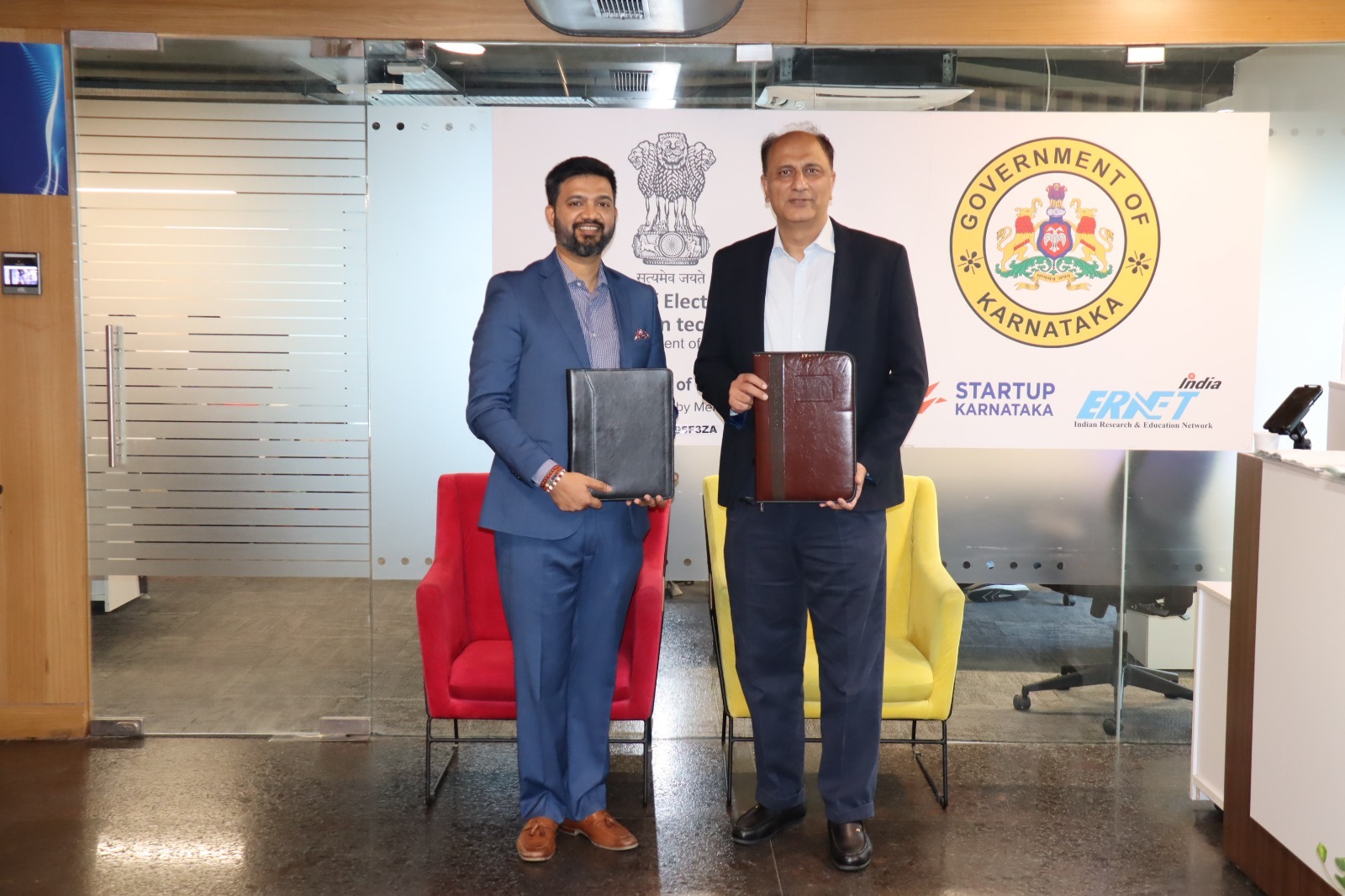 New Delhi / Bangalore, June 19th, 2023: Vedanta Spark,a global corporate innovation, accelerator & ventures program by Vedanta Group to promote tech start-ups, announced its collaboration with Ministry of Electronics & Information Technology (MeitY) and Nasscom's Centre of Excellence (CoE)- IoT & AI, to accelerate the adoption of digital technologies led innovations.
The Vedanta Spark program aims to accelerate startupsleveraging transformative & sustainable technologies to create large-scale impact in partnership with the Vedanta group companies and has already engaged 80 start-ups for more than 120 projects so far. The NASSCOM CoEis known for its successful technology enablement accelerating the innovation requirements of large and mid-size businesses in the fields of healthcare and well-being, process, manufacturing, etc.
Ms. Priya Agarwal Hebbar, Chairperson, Hindustan Zinc Limited & Non-Executive Director, Vedanta Limited, said,"Vedanta's engagement with MeitY-NasscomCoE will enable innovative startups to demonstrate & develop their products in our unique ecosystem. Vedanta Spark looks forward to bringing in value delivery across our operations with the goal of utilizing emerging technologies to find solutions that will contribute to long-term environmental, social, and economic sustainability."
This partnership will explore the potential application of emerging technologies like Artificial Intelligence (AI), Machine Learning (ML), Internet of Things (IoT), and Augmented Reality (AR) / Virtual Reality (VR), among others, across different verticals of Vedanta Group. The collaboration with NasscomCoE will also help the team at Vedanta Spark to optimize enterprise-level initiatives and processes. There is a vast pool of innovative companies through CoE that specialize in cloud infra optimisation, UAV-based solutions, data-based predictive approaches, and solutions capable of addressing specific problem statements related to enterprise concerns in real time.
"Digital-first and innovation-led approach has become a top priority for businesses today. Our partnership with Vedanta Spark is aimed at unlocking a new wave of innovation and business growth to address both the present and future needs of the customer. The partnership will support the development of cutting-edge technologies that will lead to interesting use cases across the mining, oil and gas sector. NasscomCoE is actively working towards supporting an innovation ecosystem that includes start-ups, enterprises & academia to take forward the agenda of digitalization and creating the valuable insights that will help the industry and their consumers", said Mr. Sanjeev Malhotra, CEO, MeitY-nasscomCoE.
The MoU was exchanged between Mr Sanjeev Malhotra, CEO, Nasscom Centre of Excellence for IoT and AI and Mr. Amitesh Sinha Head – Corporate Venture Capital & Vedanta Spark, VedantaLimited. Both teams committed to implement an agenda that will address the needs and work on the roadmap for the future technology sectors.