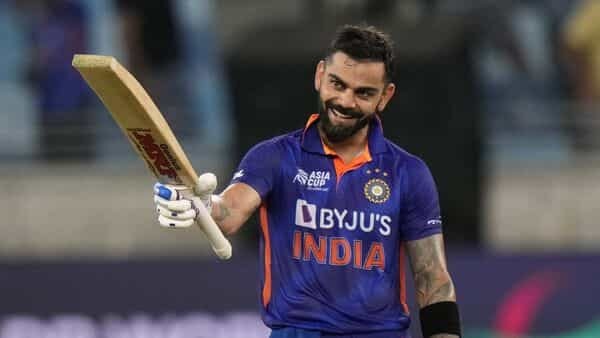 Star cricketer for Team India and former captain Virat Kohli has now accomplished another significant milestone, but this time it was on social media. As of right present, Virat Kohli is the only cricketer with 50 million Twitter followers.
Virat Kohli enjoys popularity across all social media platforms, garnering 49 million Facebook fans in addition to his 211 million Instagram followers.
In the meantime, Virat Kohli's protracted batting slump on the cricket field had become a hot topic, but after taking a month off before the Asia Cup, he returned rejuvenated to put an end to the rumours.
Against Afghanistan, Kohli went on to score 122 runs without being out, becoming his first century for India in any format since November 2019. He finished the tournament with 276 runs at an average of 92. Additionally, it was his first Twenty20 international three-figure score.
In his five tournament innings, Kohil also hit two fifties, and his Asia Cup total was only topped by Pakistan's Mohammad Rizwan, whose 55 in the championship game moved him ahead with 281 runs from six games.
Kohli recently scored his first international century in 1020 days after making a month-long hiatus as he slammed a 61-ball 122 not out during India's final Super 4 match against Afghanistan in Dubai. Along with Ricky Ponting, who holds the record for the most centuries, he now has 71 international hundreds. With 100 tonnes, Sachin Tendulkar still leads the field.
With this century, Kohli tied former Australia captain Ricky Ponting for the second-most international centuries ever. The greatest cricketer of all time, Sachin Tendulkar, has 100 hundreds to his credit.
In men's T20I, Kohli also reached 3500 points, becoming the second player after India captain Rohit Sharma to accomplish the feat.
The highest T20I cricket score by an Indian player was recorded by Kohli, who hit 122*. Additionally, this is noted as the highest T20I score ever in the UAE.