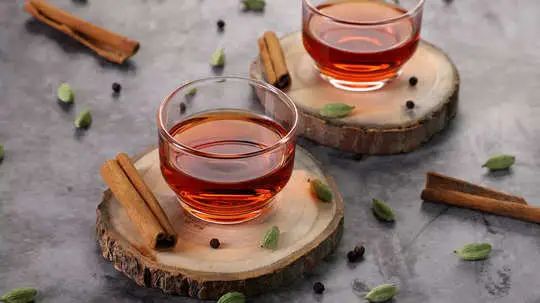 Although extremely challenging, losing weight is not impossible. But this challenging endeavour can be accomplished with the aid of a balanced diet, exercise, and some lifestyle changes.
But according to medical professionals, getting enough sleep every night is one of the key components of maintaining good health. And since your body uses anything you eat and drink before bed to help you sleep, your sleep pattern becomes crucial when it comes to losing weight.
There are several drinks you may consume before bed that will boost your body's vitals and burn fat, giving you a flat stomach, even if most doctors advise against doing so because they can disrupt sleep patterns.
Protein shake: Consuming proteins before bed can be quite helpful for healing and revitalising muscles if you routinely workout and work out. It would promote increased calorie burning and the benefits of Greek yoghurt would maintain a clean, clear, and healthy gut, supporting weight loss.
Milk: A glass of plain milk before bedtime not only promotes restful sleep but the calcium also helps you avoid overeating the following day. Casein, a protein that slows digestion and aids in muscular growth and a flat stomach, is abundant in milk.
Cinnamon Tea: Consuming hot cinnamon tea before going to bed helps you consistently lose weight and detoxifies the body because it is full of antioxidants that assist boost metabolism. Making fresh cinnamon tea is very simple. Simply use one bark of the sweet spice, add a cup of water, and let it boil for two to three minutes.
Fenugreek water: Fenugreek water regulates weight and produces heat in the body. Additionally, it promotes weight loss by boosting metabolism and strengthening the digestive system. Regularly consuming fenugreek seeds that have been soaked in water for at least two to three hours and 30 minutes before bed will help you attain your fitness goals.
Fresh grape juice before going to bed can help you lose weight. Antioxidants found in grapes aid in the breakdown of fat and control insulin release as well as the circadian rhythms of the body.