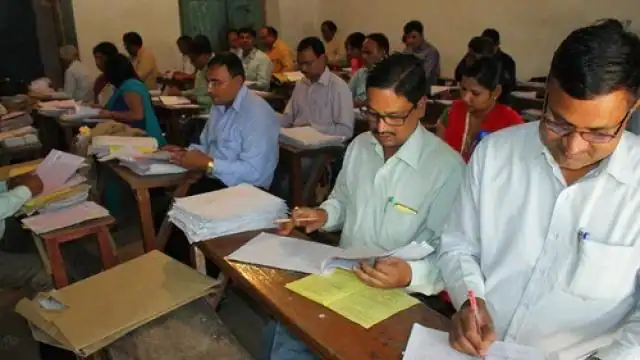 The Uttar Pradesh Madhyamik Shiksha Parishad is expected to reveal the UP Board Class 10, and 12 results for 2023 soon (UPMSP). The UP board's high school and intermediate results for 2023 are expected to be made public by April 16 according to rumours, while there has been no official announcement as of yet. Once the results are made public, students who took the UP Board test in 2023 will be able to obtain their results on the board's official websites, upmsp.edu.in and upresults.nic.in.
Results for 2023 Up Board: Passing Scores and Compartment Exams
In order to pass the UP board exams in 2023, students must get a minimum of 33 percent. Students receiving failing grades in one or more subjects in the Uttar Pradesh Board exam can take the compartment exams.
Students who are dissatisfied with their class 10 and class 12 test results will have the opportunity to seek for a review of their answer papers through the UP Board. Together with the release of the board examination results, the board will also make the notification available for review. To be qualified for scrutiny, students who intend to submit a request for inspection must pay the application fee within the time range given in the notification.
The preparations for the announcement of exam results are virtually finished. This year, the UPMSP assigned 1,43,933 examiners to review the 3.19 crore student response sheets. The combined number of answer sheets for Class 10 and Class 12 applicants was around 1.86 crore and 1.33 crore, respectively. 58,85,745 students registered for the Uttar Pradesh Board Intermediate (Class 12) and High School (Class 10) exams this year. 31,16,487 kids registered for high school overall, and 27,69,258 for the intermediate exam.