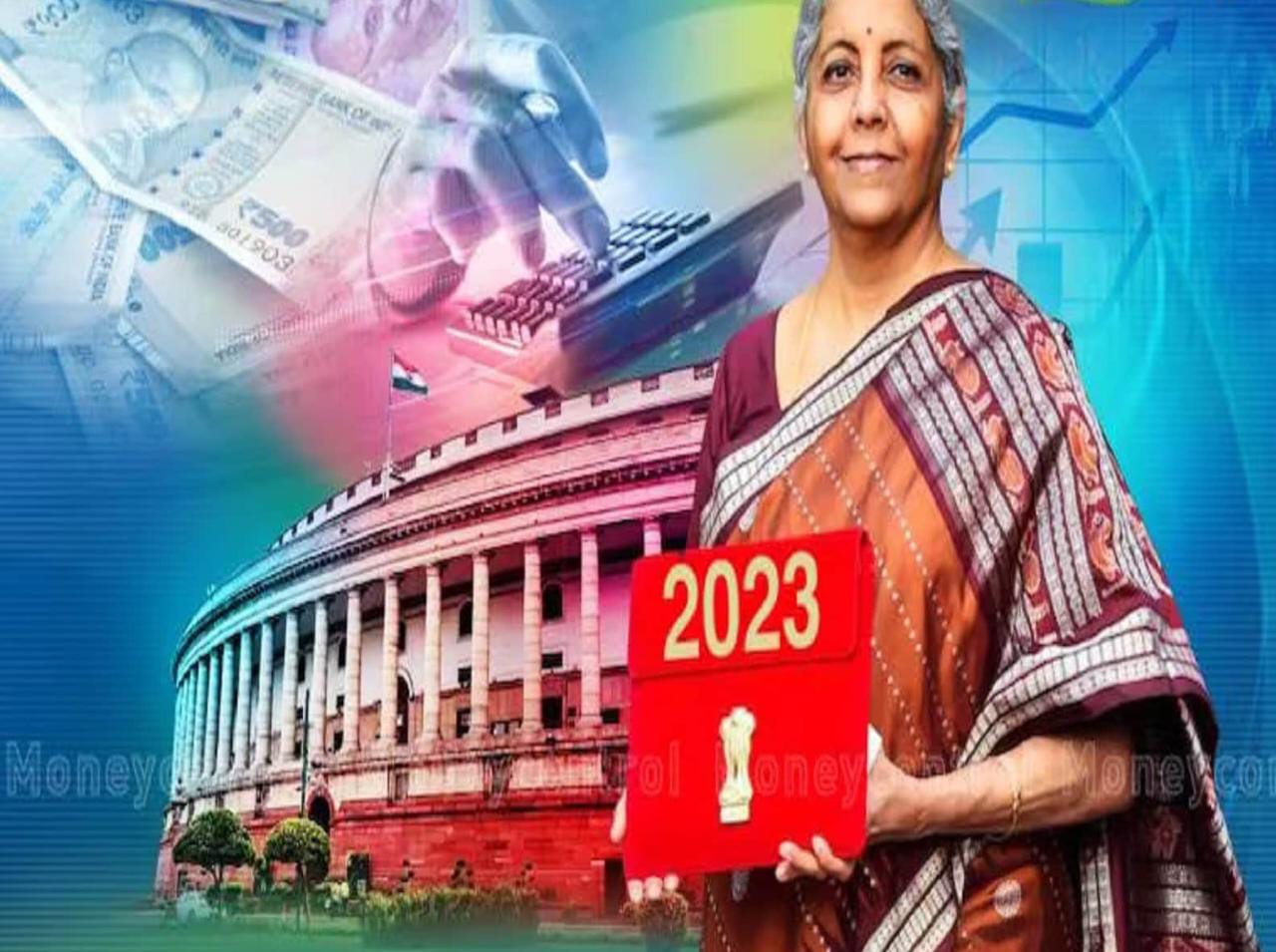 According to Prof. YSR. Murthy, founding vice chancellor of RV University, even though the government added a number of initiatives during the Union Budget last year, such as the digital university initiative, the one-class-one-channel initiative, the PM Gati Shakti Master Plan, and tele-mental health, much more needs to be done if India is to become a true global digital hub.
According to Sri Bharat Mathukumilli, president of GITAM and founder of the Kautilya School of Public Policy, the budget dedicated to the education sector last year was 2.6%; it is anticipated that at least 3-3.5% of the budget will be set aside for education, if not 6%.
President of GITAM and creator of the Kautilya School of Public Policy, Mathukumilli.
A total of Rs 1,04,278 crore was budgeted to the education sector in the Union Budget 2022.
This was an increase from 2021 of Rs 11,054 crore. In 2021, a budget of Rs. 93,223 crores was set out for education.
"Private sector spending must account for the majority of expenditures, and demand is extremely high. Good B-Schools often receive at least 5,000 applications for every 240 available seats, which indicates that there is a demand that is more than 20 times greater than the supply.
The higher education industry is undoubtedly a sellers' market with such a supply, according to Dr. VP Singh, an economist at the Great Lakes Institute of Management in Gurgaon.
Concentration on higher education
According to Prof. Murthy, India can meet the objectives of NEP 2020 by properly allocating its resources and utilising them. "Given that the private sector controls two-thirds of the higher education sector, it is time to heavily promote private corporate philanthropy through financial and other incentives.
To encourage the private sector to step forward and develop new institutions, we must provide an enabling climate. Here more than anywhere else, ease of doing business is crucial "he noted.
"Transforming the educational system is crucial and necessary. For instance, contemporary systems like ChatGPT mandate that organisations have a robust technical infrastructure and knowledgeable human resource teams to handle this quick shift in technology.
The government hopes to have a gross enrollment ratio (GER) of 50% in higher education. However, the majority of the institutions driving this expansion are private organisations. Instead, they receive very little assistance "Mathukumilli was added.
Establishing scholarships
Dr. Silpi Sahoo, Chairperson of the SAI International Education Group, predicted that reforms outlined in the NEP 2020 will result through proper use of funds.
This could involve offering free or reduced tuition, improving educational facilities, creating scholarships and grants, and incorporating technology into the classroom. It is to be anticipated that there would be a detailed focus and allocation on updated learning strategies such situational learning environments (SLE), vocation/internships (hard skills), and incentives for companies to invest in talent pipelines.
A scholarship fund for higher education must be established with a corpus of Rs. 1,000 crores donated by the top 1000 companies in the nation.
According to Prof. Murthy, this should be managed by a distinguished independent board, and the government must offer full matching funds as well as a tax exemption of up to 300 percent for all contributions.
In order to meet the government's GER targets for this year, Dr. Sahoo continues, official agreements with renowned international universities that provide online and hybrid degree programmes should be encouraged.
She went on to say that funding should be set aside for wellness initiatives and programmes run by competent professionals in order to give students the right assistance and guidance they need to develop coping mechanisms and resilience, which will foster a positive learning environment.
Development of Skills
According to Niru Agarwal, Trustee at Greenwood High International School, the forthcoming budget must address the fundamental elements of education with a view to strengthening learning quality, enhancing teachers' professional abilities, creating a solid infrastructure, and fostering skill development.
"We implore the government to concentrate on increasing access to technology and education, especially in rural and disadvantaged areas.
If India is to become the world's true digital hub, we must do much more. The only way the nation can meet its demand for skilled labour at various levels is by educating children in schools.
We anticipate the Union Budget will include development plans for topics like digitisation, internationalisation of higher education, investment in skill development, and a focus on regional languages in technical and medical education, among others, in light of the numerous progressive reforms in NEP.
According to Devyani Jaipuria, Chairperson Dharav High School, Pro-vice Chairperson, DPS International Gurugram, DPS 45 & DPS Jaipur, "We are anticipating the forthcoming Budget to be exceptional and provide the education sector a reprieve from the existing financial crunch."