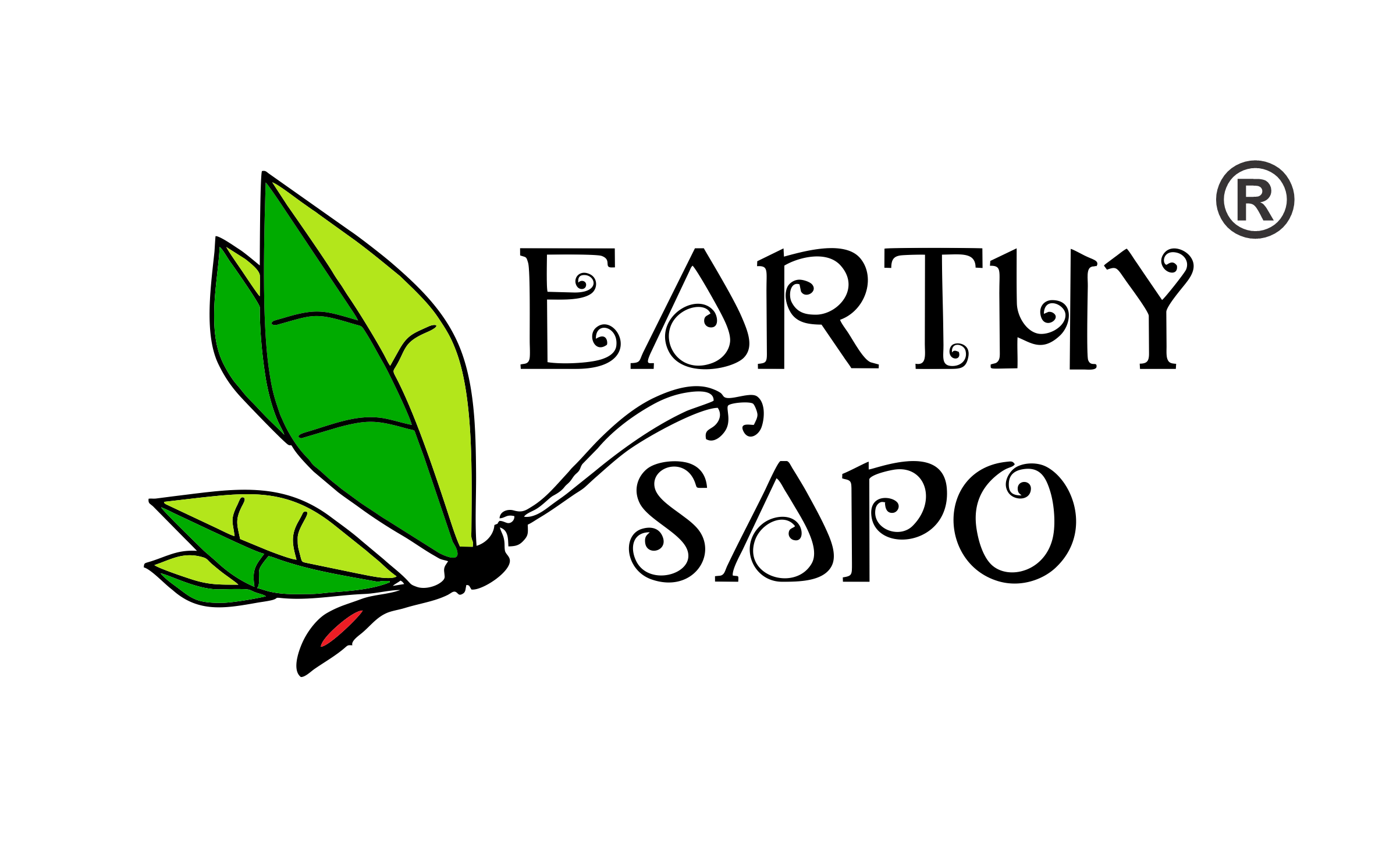 "My Child is Everything, so I will give Anything, and will stop at Nothing" ; This quote defines all mothers but Sheetal Kabra, the owner of the brand Earthy Sapo, has definitely proves that if mom decides to do something for her child, nothing is impossible for her.
A qualified management graduate and Company Secretary, Sheetal Kabra pursued a corporate career for about 9 years before quitting it in year 2012 due to high risk pregnancy. In the same year she formed a firm "Kalart Creations" to pursue her childhood passion of handicrafts and began making, selling and teaching handicrafts.
Since childhood she had struggled with skin ailments like eczema and hormonal acne. For several years Sheetal has avoided soaps during winters as the soaps would dry her skin and aggravate the eczema.
She had tried every possible body moisturizer or face wash available in the market hoping that will solve her problem. But that never happened. Despite these struggles, surprisingly, she never turned to natural skin care. However, things changed after the birth of her daughter, Seher.
She did not react well to commercially available bathing soaps. Her skin had started to peel. Fearing that she too had developed eczema, Sheetal stopped the soap and to her surprise, her daughter's skin stopped peeling! After few months, in year 2013, After getting the opportunity to learn natural soap making, she took it up out of curiosity and her love for handmade products. She tried the first batch of soap on herself and very apprehensively on her daughter too.
She was surprised that neither did her skin dry up nor did her daughter's skin peel! This positive experience set Sheetal on the experimental journey of natural soap making and the birth of the brand Earthy Sapo in year 2014.
With a view to share her positive experience of natural skin care, she started to sell the soaps along with handicrafts to friends, family and at farmers' markets. But, it was the experience, feedback and reviews of her customers that pushed her more and more into natural skin care and subsequently into natural home care too. By 2015/2016, Sheetal realized that to do justice to her new passion and customers, she would need to step up. This is when she took on lease a 2000 sft space for my workshop and obtained necessary licenses from the Department of Ayush, Government of India.
Initially, to keep costs under control, Sheetal did everything herself – from procuring to manufacturing to packing and to selling. With time and scale, she hired women workers and employees to help her with the various business activities. They currently are a team of 9 people and that too all women! They offer about 30-35 products in bath, body, hair and home care category. Each of the products is uniquely formulated, handcrafted using traditional processes & free from chemicals, preservatives, synthetics, ready-made bases and synthetic fragrances. The beliefs can be summarized through their tagline "Health over Aesthetics". The brand is currently an online brand selling though various ecommerce platforms.
The entire journey has been filled with challenges and there were new challenges everyday! Sourcing raw materials (in small quantity for a startup), getting the most suitable manufacturing equipment, streamlining the manufacturing process, hiring and managing workforce, packaging, logistics, marketing, selling, accounting, compliance, customer support, everything had been a challenge.
Sheetal landed up learning the basics of almost all the activities because either she couldn't afford a specialist or didn't have a good experience with whoever she had hired! But, she got her hands dirty by getting familiar with all the facets of business as that has helped her take suitable decisions. Here, she would also like to highlight a challenge which is unique to working women, especially mothers. The unfair and unjust social bias and expectations that exists towards the roles and responsibilities of women is unfortunately far too deep and pervasive in our country. This bias subjects the working women to constant judgments, criticisms and guilt. Dealing with it on a daily basis was emotionally very tough for her. Only strong will-power and perseverance helped her tackle it and overcome it.
While everyone in Sheetal's family supported her and continue to support her in the entrepreneurial journey, her mom deserves the most credit. Her mom has not only encouraged her at every step, but also helped her physically in sourcing raw materials, making and packing her products and also looking after her daughter while she was working. Whenever Sheetal was criticized or made to feel guilty for prioritizing her work over family or household responsibilities, her mom would instill confidence and strength in her. Infact, her mother owes her a lot for the business values & ethos too.
Sheetal cherishes and values each and every moment of this journey due to the learning attached to it. From being clueless about how to run a business to setting up and running a full-fledged manufacturing business, from doing everything herself to now leading a 9 member all women team, she has surely come a long way!
As mentioned earlier, they are currently an online brand only. Hoping to increase their reach, they are exploring B2B sales to stores/ pharmacies etc. The priority has always been to provide natural & affordable personal and home care products so as to enable people lead a natural and chemical free life.
Instagram Account : https://instagram.com/earthy_sapo?igshid=MDM4ZDc5MmU=